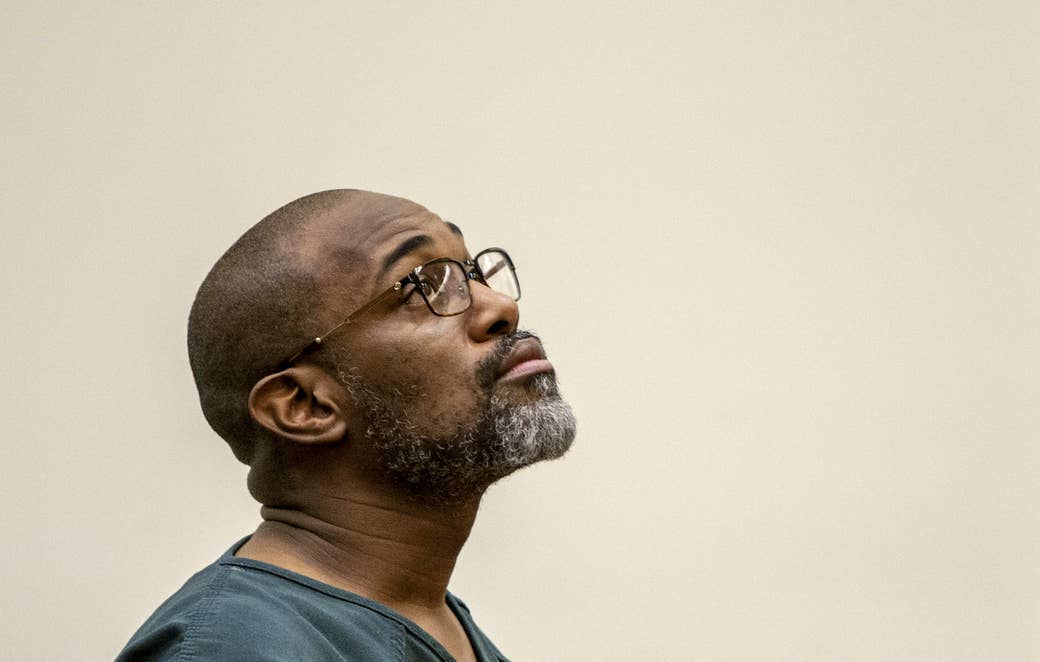 In the first of two trials, a former high school employee accused of raping a student and then killing her to prevent her from testifying has been found guilty of rape.
On Thursday, a Grand Rapids jury found Quinn James, 43, guilty of third-degree criminal sexual conduct. He was accused of raping then-15-year-old Mujey Dumbuya throughout the summer of 2017. Mujey reported James to police in November; afterward, he was arrested and fired from his facilities worker job at Mujey's high school. He posted a $100,000 bond and was released from jail.
James' next trial will focus on whether he killed Mujey while out on bond. In January, the girl's body was found dumped, disheveled, and covered in bleach in a wooded area in Kalamazoo, Michigan. A date for that trial has not yet been announced.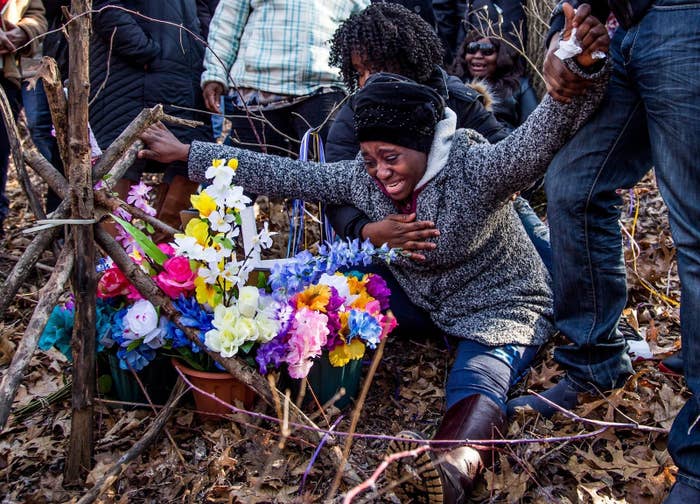 In rebutting Mujey's rape report, James' defense attorney Jonathan Schildgen introduced an unexpected theory: that Mujey was at the legal age of consent but didn't know it. Schildgen said that because Mujey was born in war-torn Sierra Leone before moving to Michigan as a toddler, her birth certificate could be inaccurate. She could have really been 16, which would invalidate James' charges, which specifically focus on abusing children between 13 and 15.
"I don't even know what kind of calendar they use in Sierra Leone in the middle of a war to know when your child was born," Schildgen reportedly said on Tuesday, as James' rape trial began.
On Thursday, the jury paused deliberations specifically to rewatch testimony from Mujey's family members about her birthdate. Mujey's aunt Jainya Sannoh had told the court that "there is no way I can ever forget" the day her first niece was born into her own arms — November 8, 2001. "It was my happiest day," she said. This summer, when BuzzFeed News visited Sannoh at her Michigan home, she displayed a necklace she had made with the same date engraved on metal, beneath the words "RIP MUJEY," "Love u always."
When Mujey's mother testified, she reportedly said Mujey was born in September, not November, by mistake. (Even if this were true, Mujey still would have been 15 at the time of the alleged rapes.)
On the court's order, jurors were not told Mujey had been killed — just that she was unavailable to testify because she died. The choice to conceal the homicide was made by Kent County Circuit Judge George Quist, who said "presenting evidence of the murder is likely to lead to confusion of the issues at trial." It could also, the judge argued, unfairly turn the jury against James, who's not yet had a chance to defend himself in the homicide case.
An eyewitness to at least three of the alleged rapes, Mujey's then-17-year-old ex-boyfriend, DaQuarius "DQ" Bibbs, testified Wednesday that when James raped Mujey, both teenagers asked him to stop. When she came forward in November 2017, Mujey told her family, school counselor, and police that she was afraid of James. She said she spent the assaults shaking and crying.
Shortly after Mujey's disclosure, James was interviewed by detectives for more than two hours; that recording was played in court. His story changed a few times, but at one point James confessed on tape to having sex with an underage girl. At trial, Schildgen said that James was confused and talking about an adult woman he'd had sex with, named Jay. Mujey, who liked to spell her name Mujay, was sometimes called by the nickname Jay.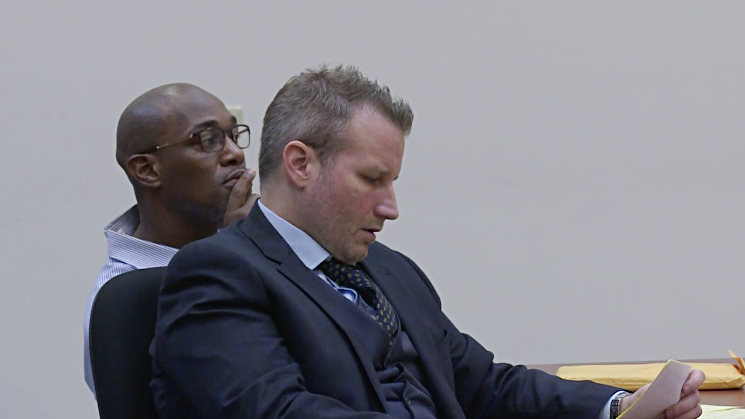 Jennifer Twilling, a guidance counselor at East Kentwood High School — Mujey's school and James' former employer — testified Tuesday about how Mujey, accompanied by her aunt, first disclosed the alleged abuse. At first Mujey didn't know what job James held at her school, but the teenager said he'd threatened to change her grades in the school's computer system. But Mujey was worried about even more than that.
"She told me that he knew where she lived and knew where her bus stop was, and she was afraid he would do something," Twilling reportedly testified.
On Wednesday, the prosecution played recordings of jailhouse phone calls between James and his mom. As BuzzFeed News previously reported, one of these calls involves James' mom telling him that if he had sex with an underage girl, he needed to fight the charges, "because it's gonna ruin your life."
"Mom, my life is ruined," James responded. "I ruined my life."
UPDATE
The story has been updated with the verdict.
UPDATE
This story has been updated with the jury deliberations beginning.