Pink Smoke Released At Vatican To Protest Ban On Women Priests
Catholic women put on a demonstration during the conclave.
At the height of the papal conclave, a group of women gathered at the Vatican to protest the church's policy forbidding women from becoming priests.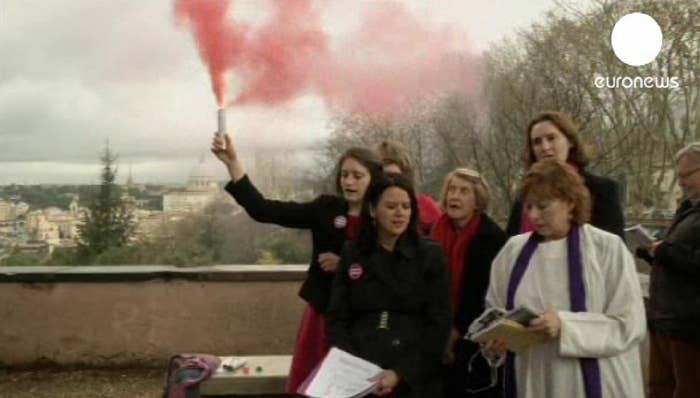 They released pink smoke, referencing the black or white smoke used at the Sistine Chapel to signal the Pope decision.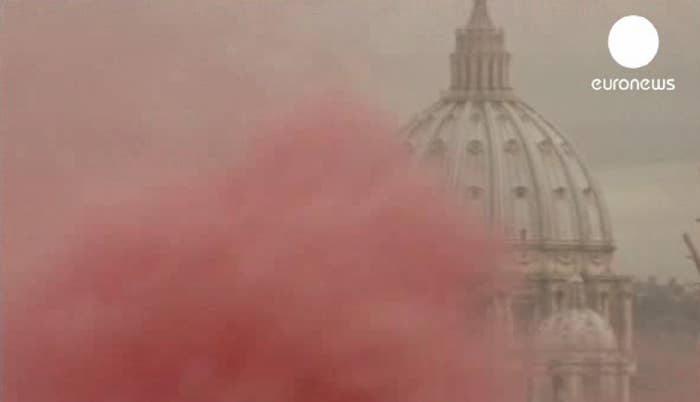 "The Catholic church should be a healthy and vibrant place with equality, with both men and women called to the priesthood. Jesus did not exclude women. Jesus encouraged women and actively sought to include them," said protester Miriam Duignan.