Photo Of The Bathroom Where Olympian Oscar Pistorius Killed His Girlfriend
The "Blade Runner" will be back in South African court next week. Warning: Graphic image.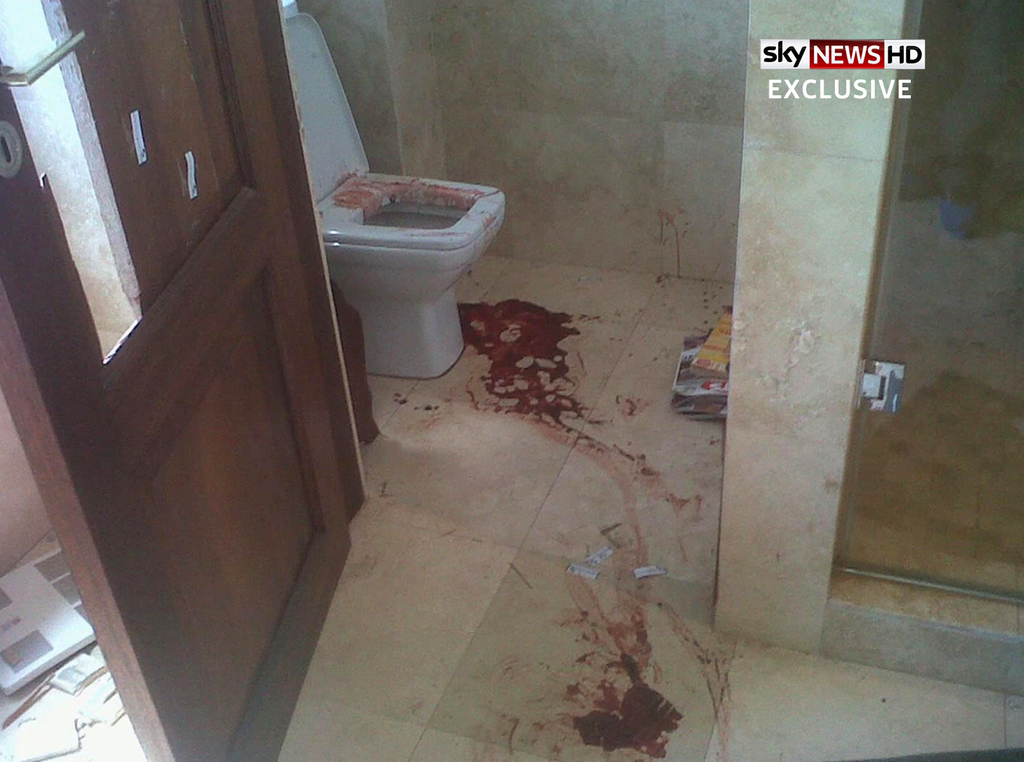 In February, double-amputee Olympian Oscar Pistorius shot and killed his girlfriend, Reeva Steenkamp, in the middle of the night at their home in Pretoria, South Africa. Pistorius told authorities he thought she was an intruder.
The dramatic photo above, obtained by Sky News, shows bullet hole markers and a panel missing from the bathroom door — it appears consistent with Pistorius' version of events.
"I'm accutely aware of people gaining entries to homes to commit crime," the sprinter later said in a court affidavit:
I sleep with my 9mm under my bed. I woke up to close the sliding door and heard a noise in the bathroom.

I was scared and didn't switch on the light. I got my gun and moved towards the bathroom. I screamed at the intruder because I did not have my legs on I felt vulnerable. I fired shots through the bathroom door and told Reeva to call police.

I walked back to the bed and realised Reeva was not in bed. Its then it dawned on me it could be her in there.

I rushed back into the bedroom and opened the sliding door onto the balcony and screamed for help.

I put on my prosthetic legs, ran back to the bathroom and tried to kick open the toilet door.

I think I must have then turned on the lights.

I went back into my bedroom and grabbed my cricket bat to bash open the toilet door.

I called paramedics and complex security. I tried to carry her down stairs for help.

I tried to help her but she died in my arms. I am mortified.
Pistorius faces his first major court hearing in months on Tuesday. His trial will focus on whether Steenkamp's death was intentional or accidental. Prosecutors believe Steenkamp was in the bathroom because she was hiding from Pistorius after a fight.