Paula Deen Dropped By Target Too
The retail giant currently sells her pots and pans.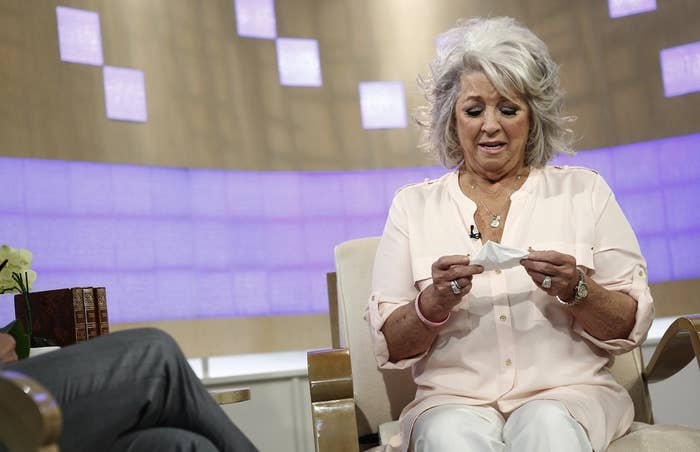 Target is the latest company to cut ties with Paula Deen after a workplace discrimination lawsuit deposition revealed the Food Network star — "of course" — uses the N-word. The company's statement, via TMZ:
We have made a decision to phase out the Paula Deen merchandise in our stores as well as on Target.com. Once the merchandise is sold out, we will not be replenishing inventory.
Since her series of apologies on Friday, Deen or her products have been dropped by diabetes drug company Novo Nordisk, Walmart, Caesars Entertainment, Home Depot, Sears, Smithfield, and Food Network.
A QVC spokesman told Entertainment Weekly that the company is still reviewing its relationship with Deen.
QVC shares the concerns being raised around the unfortunate Paula Deen situation. QVC does not tolerate discriminatory behavior. We are closely monitoring these events and the ongoing litigation. We are reviewing our business relationship with Ms. Deen, and in the meantime, we have no immediate plans to have her appear on QVC.
On Wednesday's Watch What Happens Live, fellow kitchen mogul Martha Stewart said she feels "sorry for Paula Deen."
"She's a public figure. And I know you have to be extremely careful being a public figure. ... I just feel like you have to really watch yourself. ... especially in this day and age, with cameras all over you, and Google. ...What I just said, that'll be there forever!"