Passengers And Crew Safe After Hijacked Ethiopian Airlines Flight Lands In Geneva
A hijacked flight from Addis Ababa to Rome was "forced to proceed" to Geneva International Airport early Monday morning.The arrested hijacker was actually the co-pilot of the plane.
Updated: 7:15 p.m., ET Monday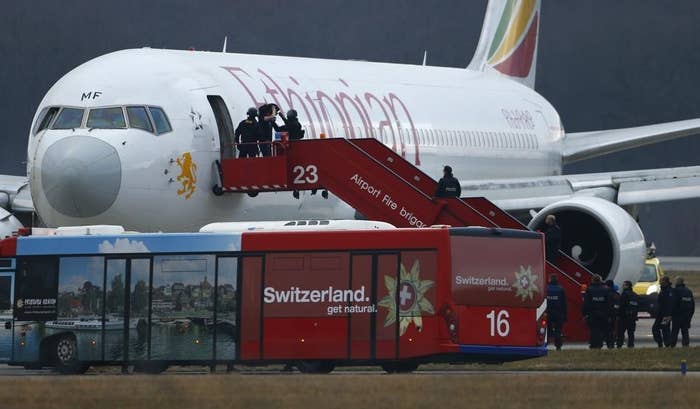 The AP report Deillon also revealed the hijacking began over Italy, and that two Italian fighter jets "were scrambled to accompany the plane."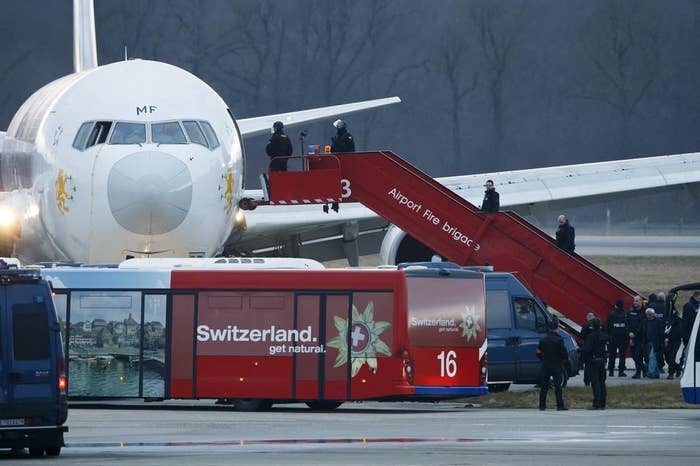 This is reportedly the audio from the incident between the aircraft and air traffic control, posted by @matthewkeyslive, in which a demand for asylum was made.
The airline's statement:
Ethiopian Airlines flight ET-702 on scheduled service departing from Addis Ababa on 17 February 2014 at 00:30 (local time) scheduled to arrive in Rome at 04:40 (local time) was forced to proceed to Geneva Airport. Accordingly, the flight has landed safely at Geneva Airport. All passengers and crew are safe at Geneva Airport.

Ethiopian Airlines is making immediate arrangements to fly its esteemed customers on-board the flight to their intended destinations.