Obama Cancels Meeting With Putin
Russia's stance on former NSA contractor Edward Snowden, missile defense, and human rights contributed to the decision, according to the Associated Press.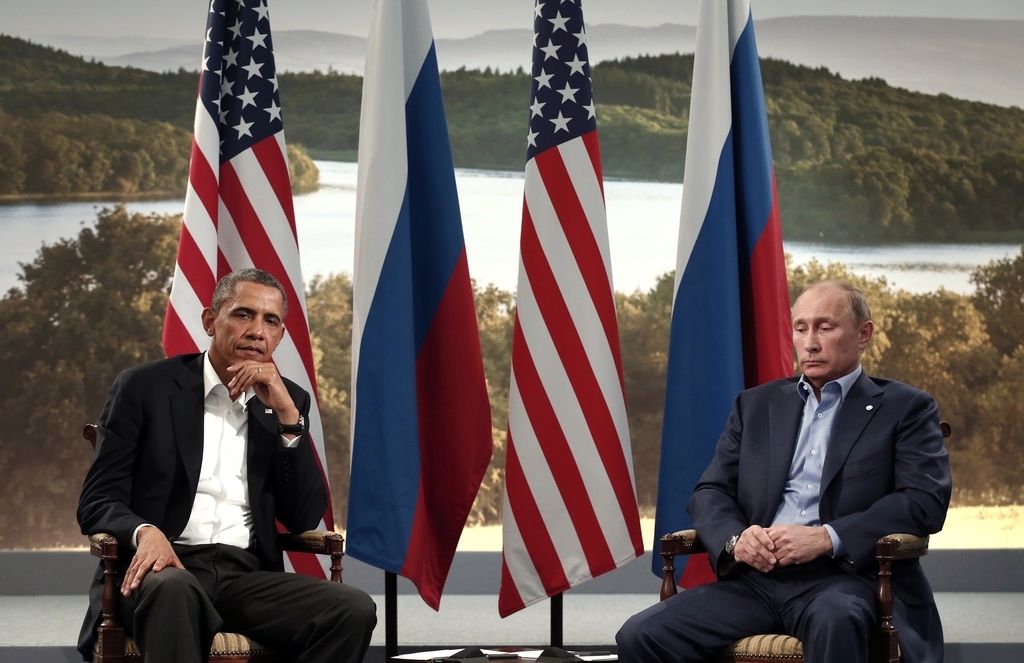 President Barack Obama has canceled a meeting with Russian President Vladimir Putin ahead of his trip to St. Petersburg for the Group of 20 economic summit on Sept. 5–6, the AP reported Wednesday.
The move is in retribution for Russia's decision to grant temporary asylum to National Security Agency leaker Edward Snowden. But it also reflects growing U.S. frustration with Russia on an array of other issues, including missile defense and human rights.
Snowden had been living in the transit zone of Moscow's Sheremetyevo airport for more than a month before Russia decided to grant him temporary asylum, despite the U.S. arguing that Snowden had no basis for his asylum request.
Controversy has also surrounded Russia's hosting of the 2014 Sochi Winter Olympics in the aftermath of the country passing a sweeping anti-LGBT "propaganda" law.
In an interview with Jay Leno Tuesday night, Obama confirmed he would not boycott the G-20 summit, but said he had "no patience for countries that try to treat gays or lesbians or transgender persons in ways that intimidate them or are harmful to them."
Rather than meet with Putin in Moscow in early September as planned, Obama will stop in Stockholm, Sweden. In a statement about the itinerary change, the White House said that Sweden "is a close friend and partner to the United States" and "plays a key leadership role on the international stage."