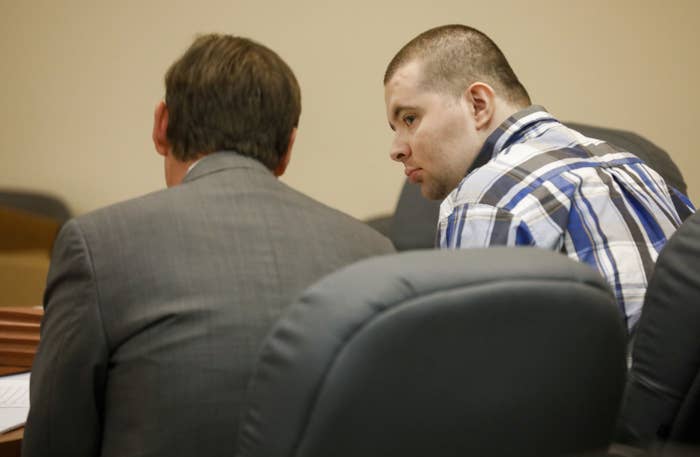 A man who killed his girlfriend's mother after she'd spent years convincing the world that her daughter suffered from a myriad of debilitating diseases was found guilty of first-degree murder Friday, closing out a sensational case that shattered three lives.
It took just two hours for the Missouri jury to convict Nicholas Godejohn, 29, who faces a sentence of life in prison without the possibility of parole.
In June 2015, Godejohn and Gypsy Rose Blanchard, now 27, were secretly dating when he stabbed her mother, Claudine "Dee Dee" Blanchard, 17 times at the family's home near Springfield, Missouri.
When Blanchard's body was found days later, Gypsy was missing, causing friends and neighbors to worry, as BuzzFeed News reported in 2016. They believed Blanchard's wheelchair-confined daughter suffered from mental deficits, muscular dystrophy, a seizure disorder, and cancer, among other illnesses. Gypsy was always at her protective mother's side.
But when Gypsy was discovered at Godejohn's Wisconsin home, she revealed to police she wasn't sick at all; her mother had invented her lifelong ailments. Blanchard, who was 48, is widely believed to have had Munchausen syndrome by proxy, a mental illness that involves fabricating or causing symptoms of sickness in others. In most cases, parents do this to their children.
Gypsy told police she was being abused, and she admitted to asking her boyfriend to kill her abuser. She later pleaded guilty to second-degree murder and is serving a 10-year prison sentence.
On Wednesday, more than two years after her conviction, Gypsy testified for the defense in Godejohn's trial. Reporters in the courtroom noted that the former couple appeared to carefully avoid each other's gaze. On the stand, Gypsy described trying to escape her mother after realizing at age 19 that she was healthy, saying, "I wanted to be free of her hold on me."
Gypsy said she talked Godejohn into the murder and that while Godejohn ultimately chose the method — stabbing — she provided the knife after stealing it from Walmart.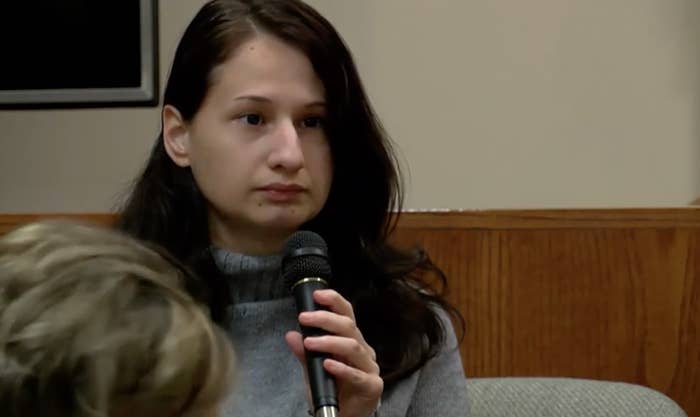 Godejohn's defense attorneys did not deny he killed Blanchard but said that his autism made him unable to distinguish fantasy from reality. Psychologists testified about Godejohn's autism diagnosis, social isolation, troubled upbringing, difficulty in school, and trouble remembering to shower and brush his teeth. The lawyers relied on Gypsy's role as manipulator, describing Godejohn as "always compliant" to the woman he met on ChristianDatingForFree.com in 2012. Chat transcripts revealed they referred to each other as "twin, flame, soulmate."
"Everyone involved in this case is a victim, sort of," Godejohn's lawyer Dewayne Perry said in his closing statement, urging the jury to have compassion for all three individuals.
But prosecutors argued that Godejohn planned the murder — a required element of a first-degree murder charge — and said it was no crime of passion. Gypsy raised the idea of murdering her mother a year before the killing, and Godejohn traveled more than 500 miles by bus to carry out the crime. Prosecutors showed a video of Godejohn telling a journalist he'd stopped to think before stabbing Blanchard. A police analyst showed several text messages between Godejohn and Gypsy just prior to Blanchard's death in which they talked about their "evil sides."
"Nicholas Godejohn was not made to ever do anything that Nicholas Godejohn did not want to do," said Greene County Assistant Prosecutor Nathan Chapman.
On Nov. 13, the first day of Godejohn's trial, the jury watched a video of him graphically describing to police how he stabbed Blanchard, cleaned the house with Gypsy, and had sex with her before leaving the murder scene. Gypsy was shaving her legs while her dying mother screamed for help, he told an investigator, who said in court that Godejohn had a "kind" demeanor during the interrogation. Godejohn also said on the tape that he'd considered raping Dee Dee Blanchard but didn't. Throughout the trial, prosecutors presented much evidence about his and Gypsy's sex life — their role-play, bondage, and other fantasies.
Godejohn did not testify. The trial lasted four days before the publicized case was turned over to the jury of nine women and six men.
Earlier this year, Godejohn failed to get a new public defender assigned to his case after arguing he wasn't being properly informed about his case.
CORRECTION
Gypsy Blanchard's age was misstated in an earlier version of this post.