New Yorkers Mourn The Man Allegedly Murdered For Being Gay
Mark Carson, 32, was shot in the head in Greenwich Village Friday night. Police say it was a hate crime.
On Sunday night, hundreds gathered at the corner of Sixth Avenue and Eighth Street in Manhattan's Greenwich Village neighborhood to mourn 32-year-old Mark Carson, who died Friday night after being shot by a man who was taunting him for being gay.
Carson's suspected killer, 33-year-old Elliot Morales, is currently being held without bail. He faces murder and weapons charges in the shooting, which police say started with Morales following Carson and another man, shouting at them, "You want to die tonight?"
"It is clear that the victim here was killed only because and just because he was thought to be gay," New York Police Commissioner Raymond Kelly later said. "There is no question about that."
The makeshift memorial was still standing Monday, with flowers and candles gathered around a large sign reading "A gay man was brutally murdered here last night in a bias attack. Stop the hate!"
From Sunday night's vigil: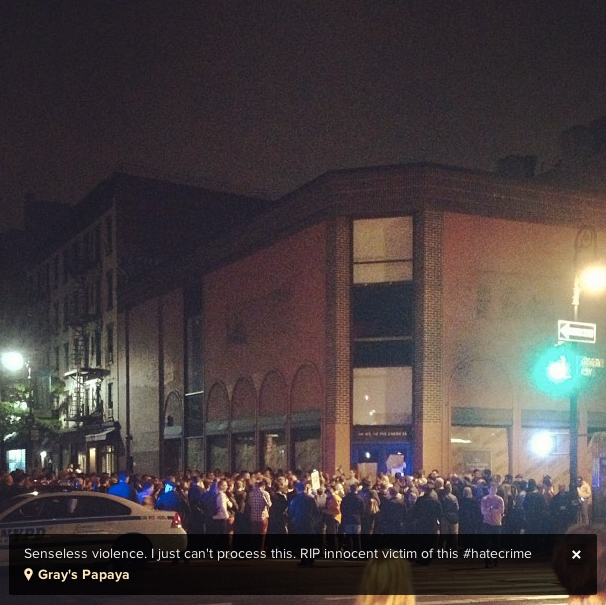 A march is planned for Monday evening, beginning at the LGBT Community Center of New York at 5:30 p.m. and ending at the corner where Carson died.