New York Politician Wears Blackface And Afro, Doesn't Think He's Being Racist
"It was Purim. People dress up."
This is Assemblyman Dov Hikind, a Democrat from Brooklyn.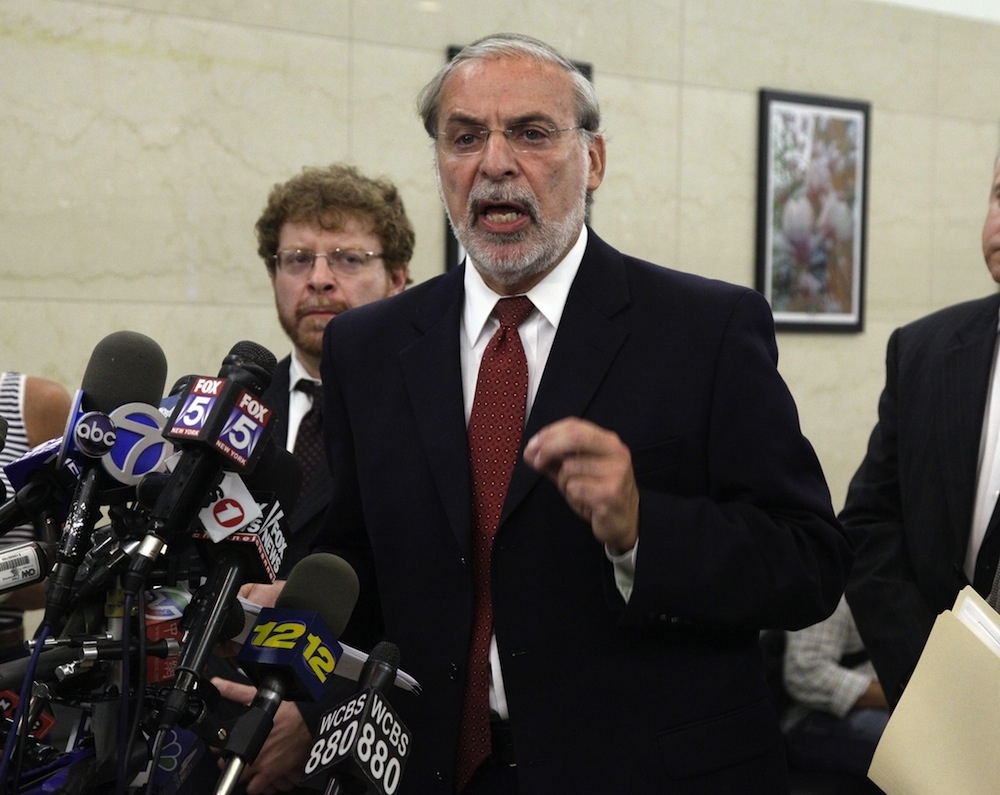 This is how Assemblyman Hikind, center, dressed up for the Jewish holiday Purim.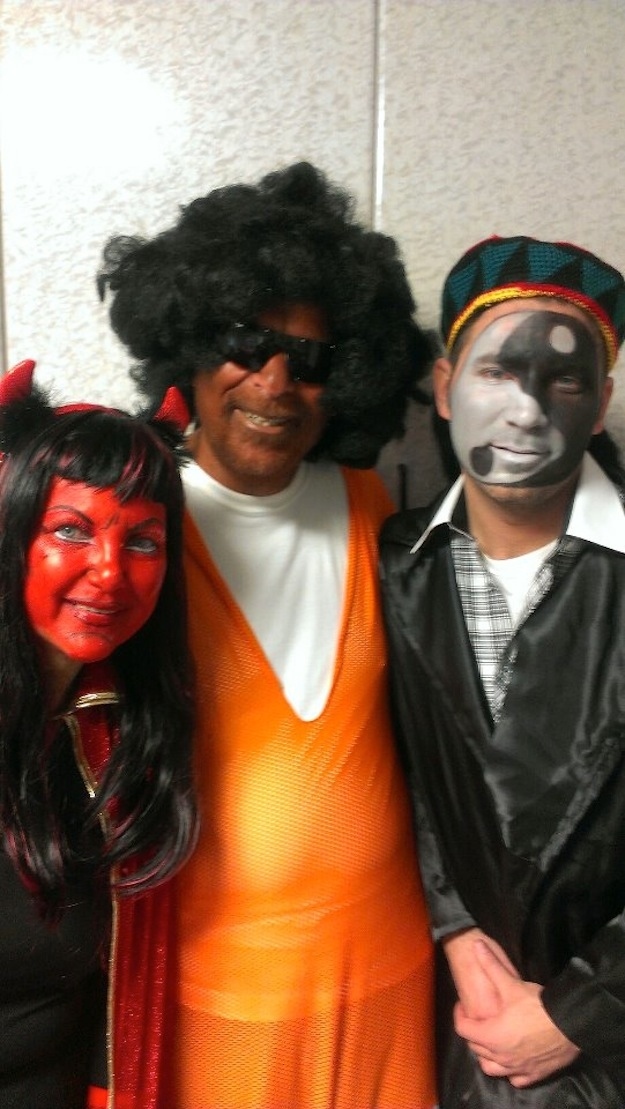 Politicker reports that Hikind hired a professional makeup artist to transform him for the "basketball player" costume.
After some backlash, Hikind issued the following statement:
Yes, I wore a costume on Purim and hosted a party. Most of the people who attended also wore costumes. Everywhere that Purim was being celebrated, people wore costumes. It was Purim. People dress up.

I am intrigued that anyone who understands Purim — or for that matter understands me — would have a problem with this. This is political correctness to the absurd. There is not a prejudiced bone in my body.