This photo, published on the New Yorker's website Wednesday, was taken by Occidental College student Tom Grauman. President Obama attended Occidental from 1979 to 1981, before transferring to Columbia University.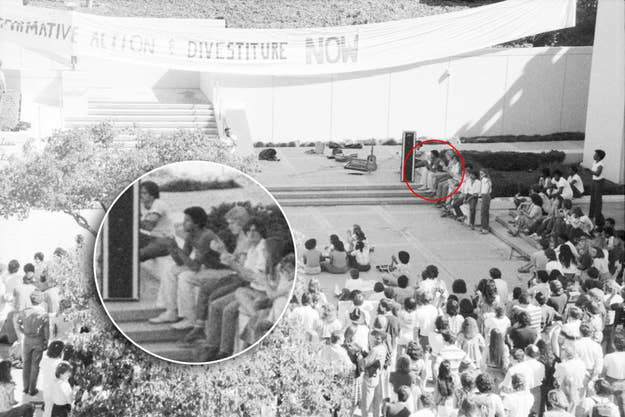 In this 1985 letter — its image published Wednesday by PBS — Obama, two years out of college, describes Chicago with fondness, despite it being "a big city with big city problems."
"Chicago — a handsome town, wide streets, lush parks, broad, lovingly crafted buildings, Lake Michigan forming its whole East side, as big and mutable as an ocean."
Text from the letter has appeared in David Remnick's and David Maraniss's respective books on Obama.