Naked "Game Of Thrones" Star Forces Broadway Theater To Increase Security
Emilia Clarke has a nude bubble-bath scene in the stage version of Breakfast at Tiffany's, and GoT nerds can not handle it.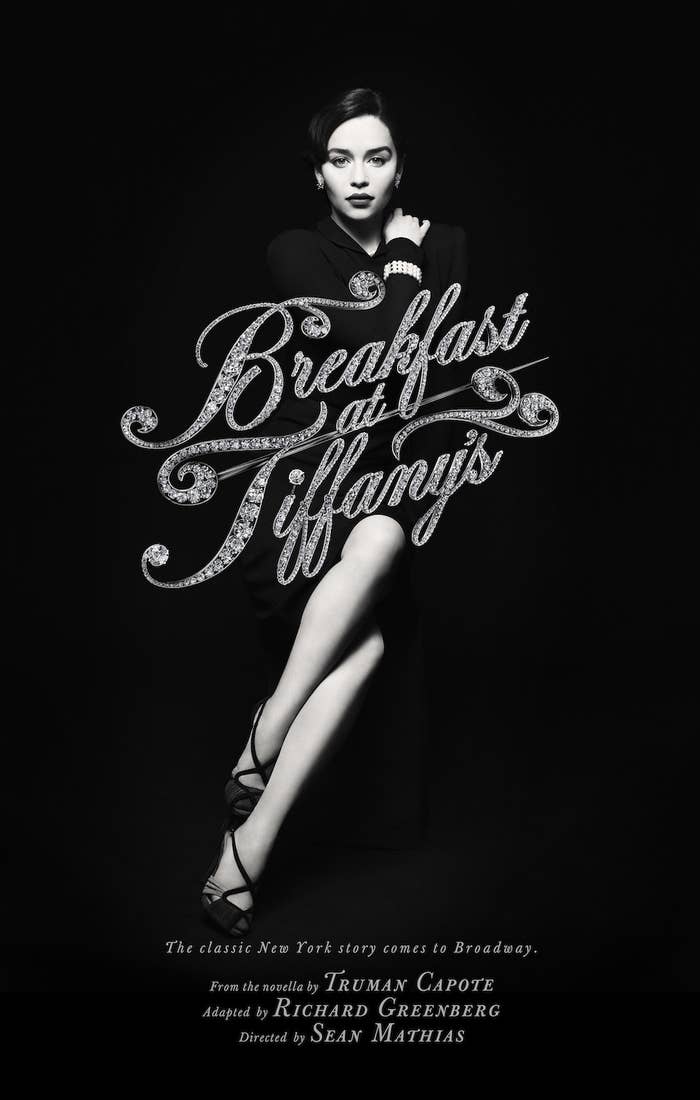 Broadway's Cort Theatre is reportedly upping security to prevent audience members from using cell phones during performances of Breakfast at Tiffany's, which debuted in previews on Monday.
Why the policy change? Theatergoers have apparently been "frantically" snapping photos of Holly Golightly, played by Emilia Clarke (Game of Thrones' oft-nude Mother of Dragons), an unidentified source told the New York Post:
"What titillated the audience ... was a full nude scene between Emilia and [male lead] Cory Michael Smith ... She undresses him and he gets in the tub ... She then goes offstage and comes back in a towel. She takes it off and gets in with him. So you don't see everything. There are bubbles strategically placed."
These aren't the nude photos — those haven't yet surfaced on social media — but here are some taken during the show:
But for those who can't use their imagination: