House Fire And Shooting In Santa Monica Leaves Several Dead
At least 5 people are dead following a house fire and shootings near Santa Monica College in California according to law enforcement.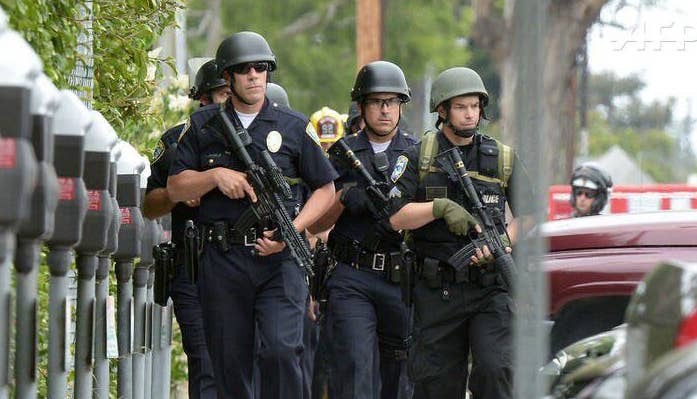 SANTA MONICA, Calif. (AP) — Officials say a man who went on a shooting rampage in Santa Monica, Calif., began the rampage by killing his father and brother.

Meanwhile, a police spokesman says five people, including the gunman, are dead. Police said earlier that seven people were killed, including the gunman.

Two officials briefed on the investigation say the killings Friday began as a domestic violence incident.
The gunman reportedly then opened fire on street corner, hitting several vehicles, including a public bus.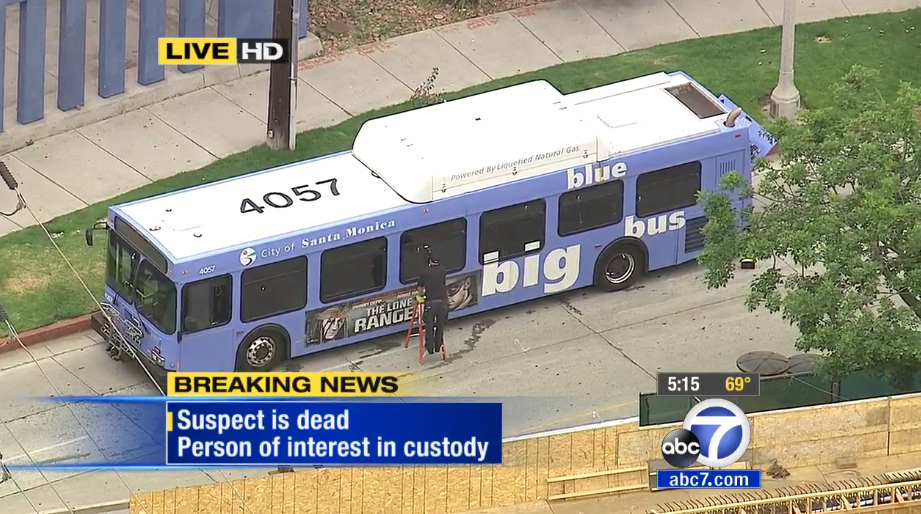 The aftermath of the house fire was captured by someone on Vine:
The Vines were filmed at point B. Santa Monica College is at point A, about a mile away.
President Obama spoke in Santa Monica earlier today, about three miles from where the shots were fired. Deputy Press Secretary Josh Earnest said Obama "will motorcade back to the Los Angeles airport to avoid any impact on the ongoing local response to the shooting in the area."
Update: Friday, June 7, 2013 - 7:44 p.m. ET:
Update: Friday, June 7, 2013 - 11:38 p.m. ET:
Santa Monica College: All main campus activities have been canceled for Friday, Saturday and Sunday: