Cop Killed While Escorting Obama's Motorcade
Florida Officer Bruce St. Laurent was assisting the motorcade Sunday when he was struck by a Ford F-150.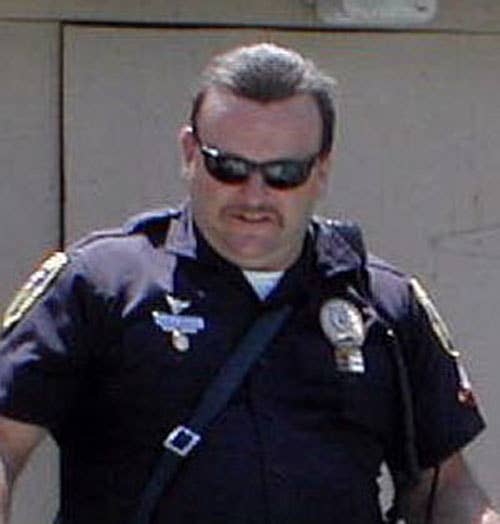 A Jupiter Police Department officer was shutting down an interstate roadway Sunday when he was hit by a pickup truck, a spokeswoman for the Palm Beach County Sheriff's Office told the AP.
The accident occurred around 4:45 p.m., according to WPTV. The officer — Bruce St. Laurent, a 20-year veteran — was pronounced dead at the hospital. The driver has not yet been charged.
Press Secretary Jay Carney told the AP that the White House's thoughts and prayers were with the officer's family.
"There was a serious accident involving a Jupiter, Fla., police department motorcycle officer, who was part of the motorcycle escort for the motorcade," Carney told reporters after Air Force One left Palm Beach, according to a pool report. "The accident happened ahead of the motorcade itself and no other vehicle in the motorcade was involved in the accident. As I said, the accident was serious. The ambulance that was part of the motorcade, or an ambulance that was part of the motorcade was released immediately from the motorcade to assist on the scene and I know that the officer was transported to St. Mary's Medical Center."
President Obama, who was making an appearance at the Palm Beach County Convention Center, has been notified of St. Laurent's death.
A reporter saw the wreckage and included it in another one of the day's pool reports:
Motorcade passed an accident between the Port St Lucie OTR and West Palm Beach. Appeared to involve a motorcycle cop who appeared to have crashed into a police van that was blocking the exit so that motorcade could pass.

From the window, pool briefly saw the prone figure of police officer, his destroyed motorcycle beside, under the body of the van.
St. Laurent was married and had a son who served in Iraq. His fellow officers characterized him as generous. He played Santa Claus for charity and "would do anything for anyone," police spokesman Sgt. Scott Pascarella told The Palm Beach Post.
Another motorcycle officer was killed in 2008 while escorting then-presidential candidate Hillary Clinton's motorcade.