Minneapolis FBI "Very Interested" In Nairobi Mall Siege Following Reports Of Minnesotan Attackers
Officials won't confirm whether two men from Minnesota's large Somali-American community are among those involved in the attack, as reported — and widely spread — by one shady Twitter account.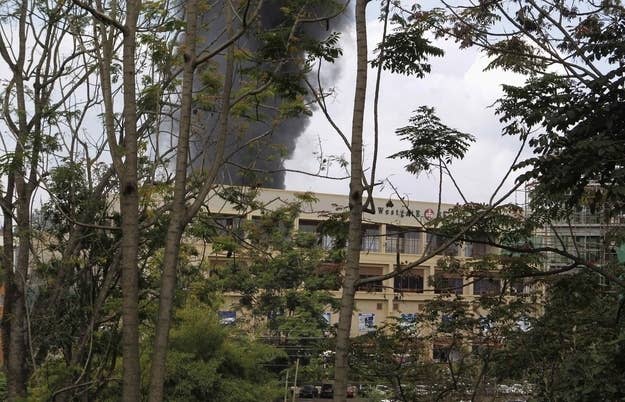 MINNEAPOLIS — The FBI's division in Minneapolis said Monday it is monitoring the ongoing Nairobi mall attack in Kenya, as unverified reports allege that two Minnesota men were among the terrorists who stormed the high-end shopping center on Saturday, killing civilians and taking hostages.
"We're not confirming anything with respect to the incident," FBI spokesman Kyle Loven told BuzzFeed on Monday. "We're monitoring the events in Kenya with a very interested eye."
Loven's statement comes one day after a Twitter account questionably linked to al-Shabaab identified two Twin Cities men as gunmen in the attack, which has left more than 68 dead.
Shortly after the gunmen entered the mall, al-Shabaab — or "The Youth," a Somali al-Qaeda affiliate — took credit for the siege via @HSM_Press, an official account that was later suspended for violating Twitter's rules against threats of violence. Al-Shabaab then switched to @HSM_PressOffice, its fourth account since January.
Each time al-Shabaab creates a new Twitter account, the terrorist group verifies its authenticity through emailed press releases or other statements to journalists, in order to combat scores of copycats. But on Sunday, it struggled to control one apparent copycat, @HSM_Press2, which began tweeting out names of several alleged gunmen within the mall — including the two Americans from Minnesota.
These tweets were picked up by major news organizations like CNN and NBC News. But the al-Shabaab press office never verified that account, and a spokesman denied the names were legitimate to multiple journalists.
"The account that published the names is fake and the names are fake," an al-Shabaab spokesman reportedly told Al Jazeera English reporter Hamza Mohamed. "The names circulating have nothing to do with us."
Jason Straziuso, an Associated Press reporter, tweeted that his sources seconded that statement.
@HSM_Press2 was eventually suspended, along with @HSM_PressOffice — the verified account. So al-Shabaab created another account, early Monday morning: @HSMPROffice. "For verification purposes, HSM Press Office did not, at any point in time, reveal any details or names about the attacker at #Westgate," the account tweeted. Within hours, it too was pulled offline. Al-Shabaab has not yet rejoined Twitter, according to an email from its press office.
In the Twin Cities, reports of a connection to the Nairobi attack have been greeted with skepticism, though not surprise. Minnesota is home to at least 32,000 Somali people, a community that has been described as a "Jihadi pipeline." Young men have disappeared from Minneapolis' Cedar-Riverside neighborhood by the handful to reemerge as Al-Shabaab members.
Abdirizak Bihi, a Somali-American activist who has spent years working to stop the "pipeline," has told reporters that the two Twin Cities men named by @HSM_Press2 are not listed in his database of missing locals, but that doesn't mean they aren't among the several U.S. citizens persuaded to fight in Somalia each year.