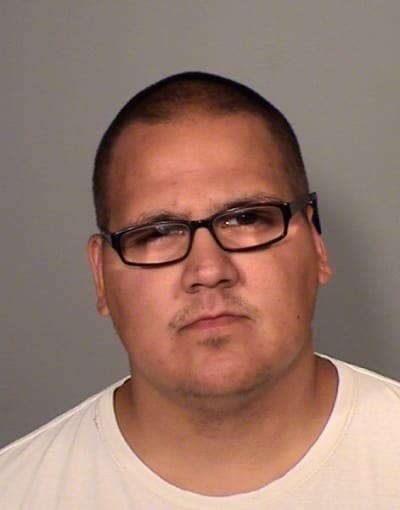 A Minnesota man who received no prison time after pleading guilty to having sex with a teenage relative between 60 and 100 times will remain free, despite prosecutors' attempts to get what they called an "extraordinarily lenient sentence" thrown out by an appeals court.
On Monday, the Minnesota Court of Appeals affirmed Michael Hill's sentence of 10 years of probation, defending judicial discretion and striking down pleas from Ramsey County's attorneys to reconsider Hill's case in the age of #MeToo.
"In this awakened era of #MeToo, it is hard to see how anyone could ... think this minimal sentence is proportional to the seriousness of Mr. Hill's triple-digit sex crimes," prosecutor Thomas Ragatz wrote in June, when the state appealed Judge Stephen L. Smith's decision. As BuzzFeed News previously reported, state sentencing guidelines dictated that the typical punishment for someone guilty of Hill's crime was 12 years in prison.
Yet in April, Smith granted probation to Hill, a 28-year-old electrician with no prior criminal record, based on a handful of factors, he said: Hill's visible remorse, family support, his early admission of wrongdoing to police, and his outpatient enrollment at Project Pathfinder, a St. Paul nonprofit that aims to rehabilitate sex offenders.
"The long and short of all of this is that I do find that Mr. Hill, unlike many, seems particularly amenable to probation and treatment," Smith said.
Prosecutors fought back, casting Hill as a rapist who blamed his victim, known only by her initials in court documents. The victim was 15 when Hill began sending sexually explicit messages to her, then "repeatedly pestered her" to have sex until "she finally gave in," police said. Hill had "no real understanding of how damaging this is going to be for this young woman for the duration of her life," argued prosecutor Somah Yarney in April.
But the Minnesota appeals court defended Smith's freedom to depart from state guidelines.
"Although we may not have reached the same conclusion as the district court, our standard of review compels us to find that the district court did not abuse its discretion," Monday's opinion read.
Ramsey County's appeal was rare, particularly in how the prosecutors' invoked #MeToo and compared Hill's sentence to that of Stanford student Brock Turner, who was sentenced to six months in jail for sexual assault — a decision that inspired national outcry, the recall of a judge, and new legislation surrounding mandatory minimums.
Hill's sentence, though, was not especially rare. In 2016, Minnesota judges granted offenders like Hill probation instead of prison time in about 24% of cases.
Ramsey County had no immediate comment.