Meet The New Bells Of Notre Dame
The nine bells, replacing Notre Dame's famously out-of-tune set, were made the medieval way. (With FIRE.)
On Saturday, the Notre-Dame de Paris Cathedral welcomed nine new bells, in celebration of the cathedral's upcoming 850th anniversary (March 23).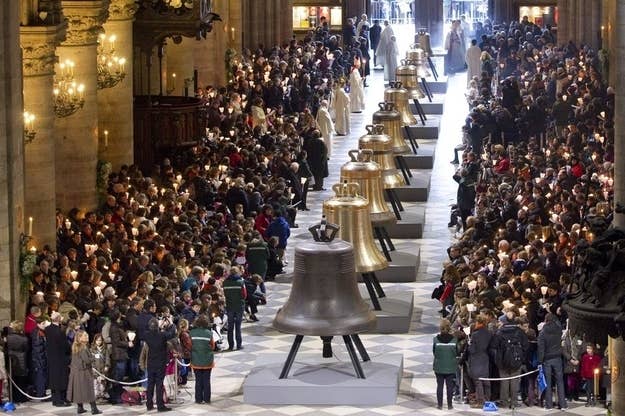 The bells were designed to have the same weight, diameter, and sound as Notre Dame's bells from the French Revolution, which were melted and used as cannons.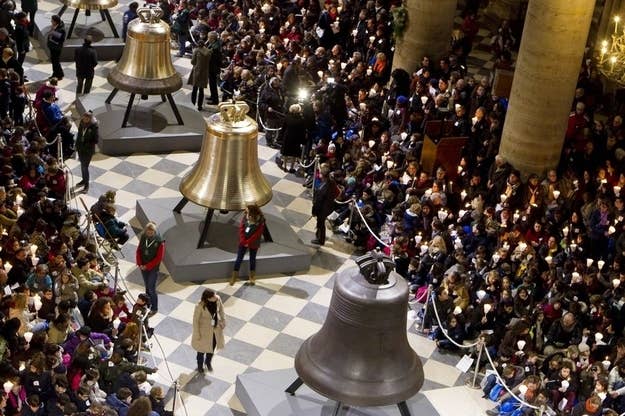 This is the French bell foundry in Normandy where seven of the bells were made.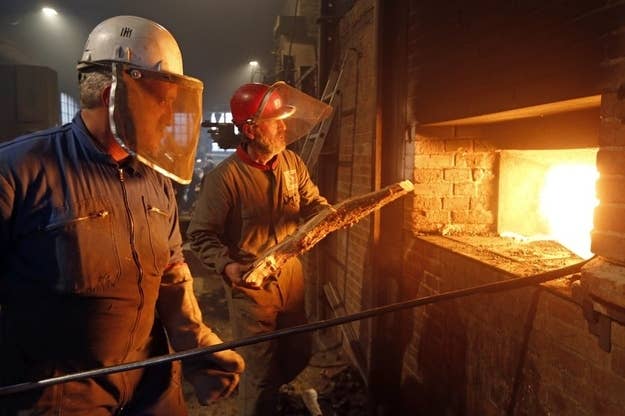 The foundry, Cornille Havard, was reportedly chosen because it uses medieval casting methods.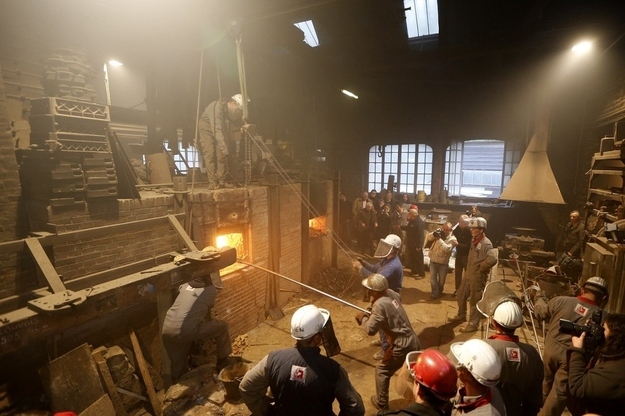 Here, the workers make the "Anne-Genevieve" bell...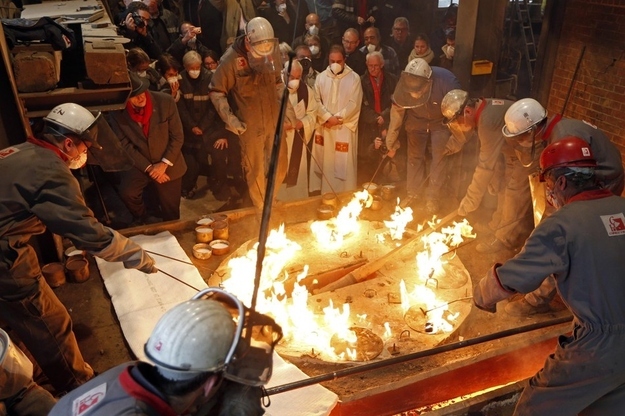 ...while Bishop Bernard Lagoutte and father Frank Bajada watch over.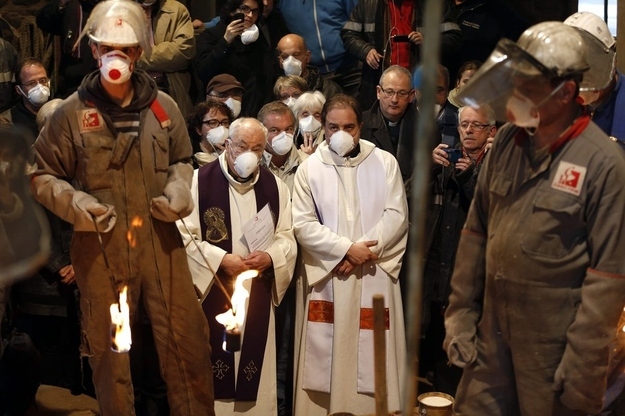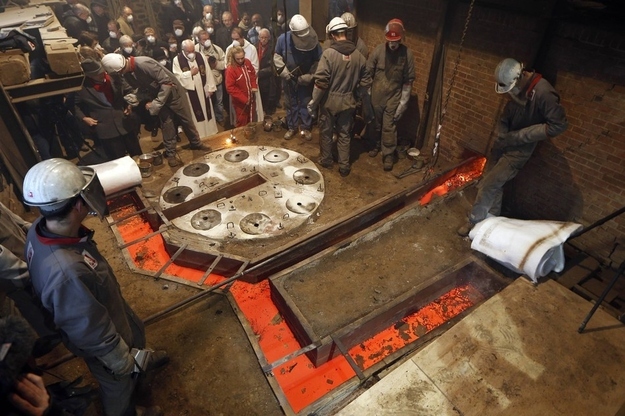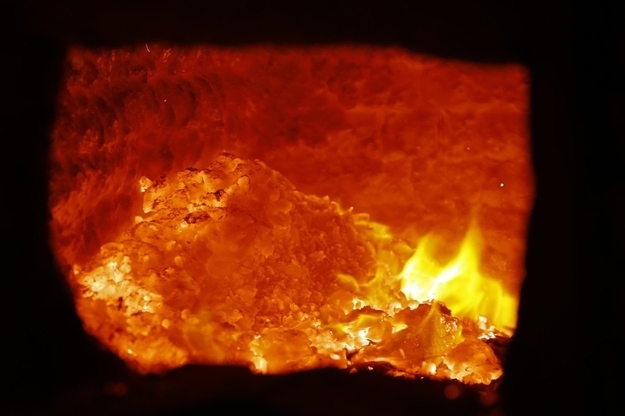 Another bell, the "Benoit Joseph," was protected in the corner. "Anne-Genevieve" was the last bell to be made.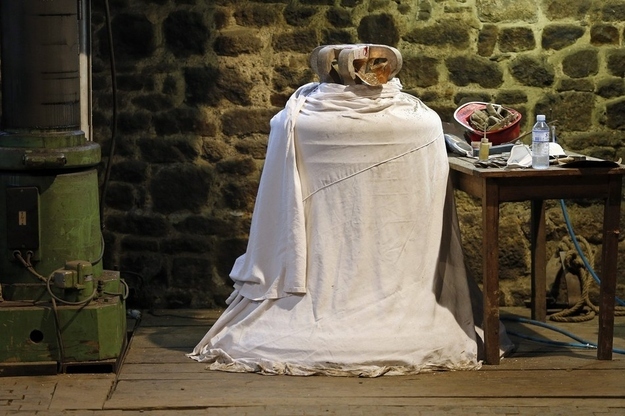 On Jan. 31, the bells were transported to Notre Dame.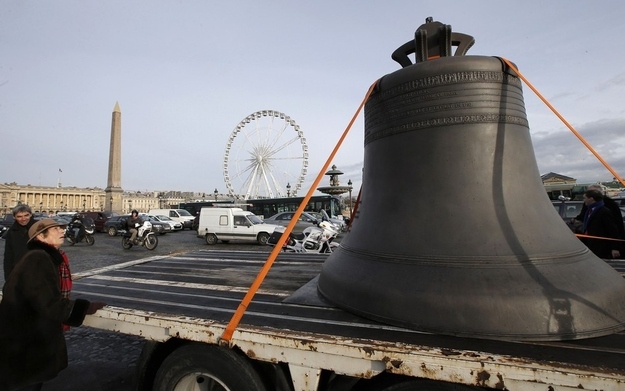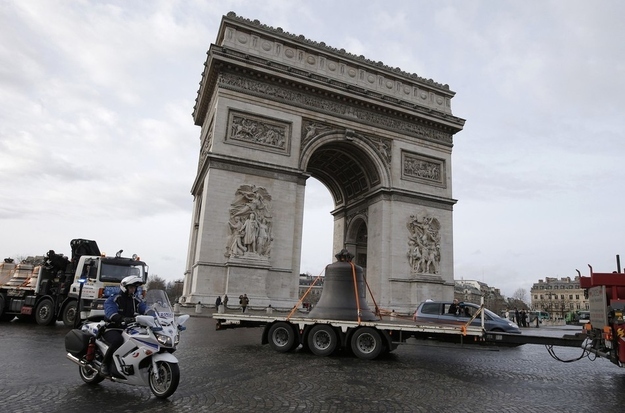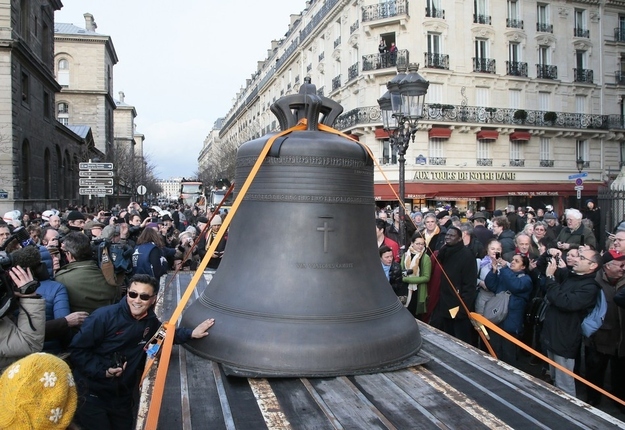 This bell — the largest of the nine — reportedly weighs 6 tons and plays in G-sharp.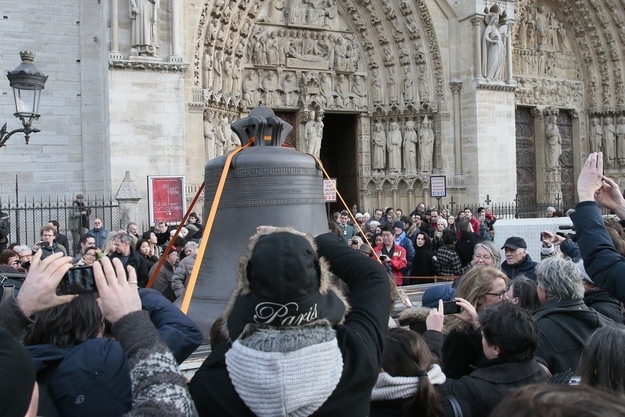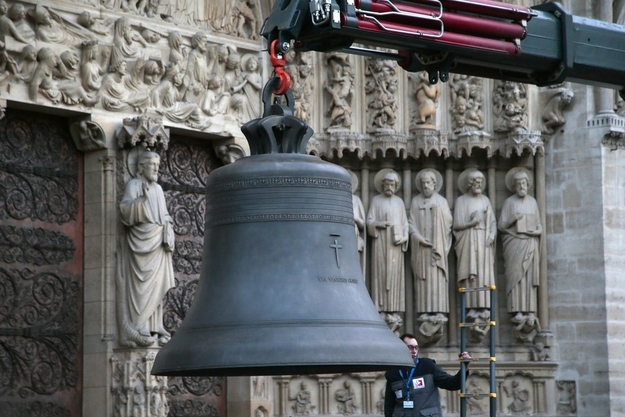 Next up, the "Gabriel."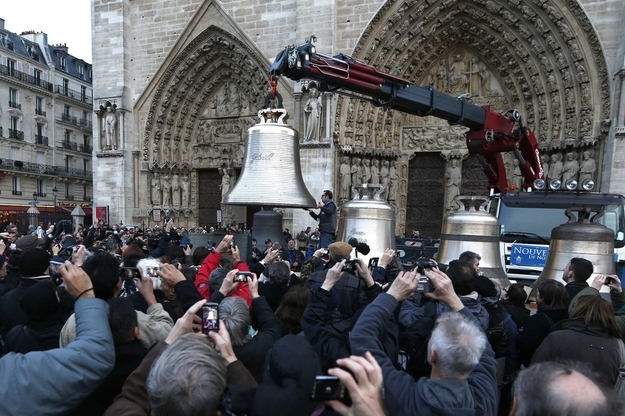 Each bell has a unique look and pattern. But all have the same inscription — "Via viatores quaerit," Latin for "I am the path looking for travelers."