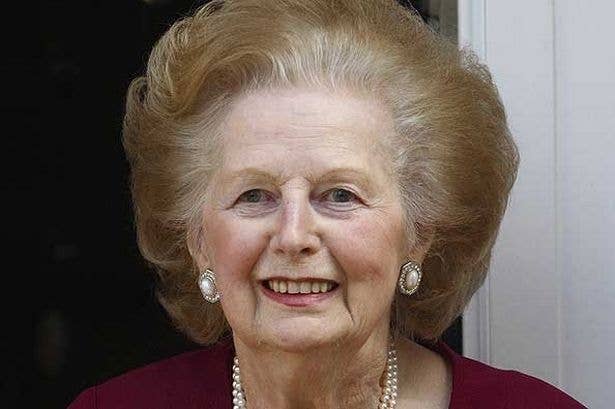 "It is with great sadness that Mark and Carol Thatcher announced that their mother Baroness Thatcher died peacefully following a stroke this morning," Thatcher's spokesman said Monday. "A further statement will be made later."
Margaret Thatcher, the first and only female U.K. prime minister, had struggled with declining health for the past decade. She spent this Christmas hospitalized after surgery on her bladder.
Thatcher, famously called the "Iron Lady," was a polarizing leader. From the BBC's obituary:
Her term in office saw thousands of ordinary voters gaining a stake in society, buying their council houses and eagerly snapping up shares in the newly privatised industries such as British Gas and BT.

But her rejection of consensus politics made her a divisive figure and opposition to her policies and her style of government led eventually to rebellion inside her party and unrest on the streets.
Various British political figures have offered their condolences on Twitter: