Man Who Inspected Philadelphia Building Before Deadly Collapse Commits Suicide
Six people inside a Salvation Army died last week when the structure next door suddenly toppled over.
On June 5, six died and 14 were injured after a building scheduled to be demolished suddenly collapsed in Center City, Philadelphia.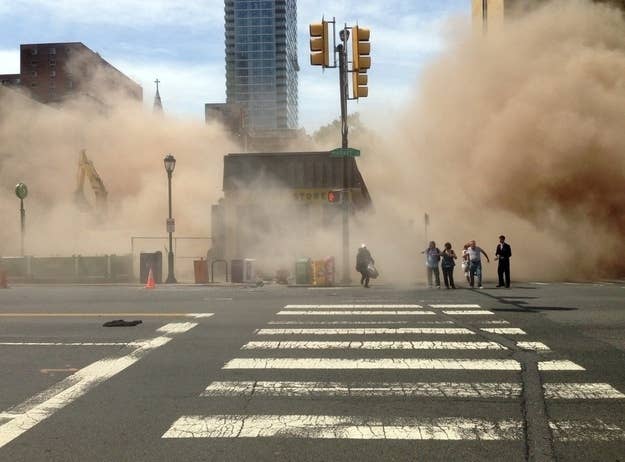 Among the dead were two employees and four customers of a neighboring Salvation Army thrift store.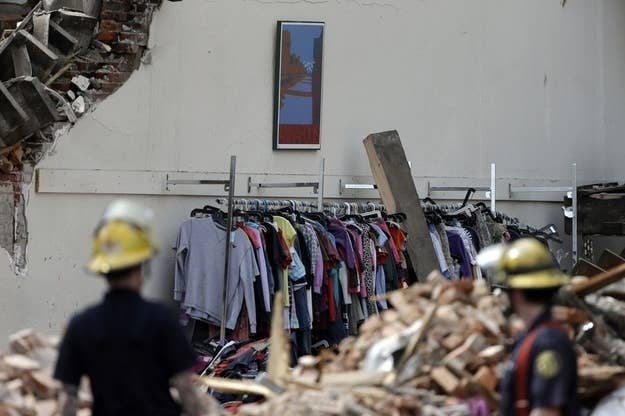 On Wednesday night, a Department of Licenses and Inspections official who had inspected the building in May was found dead in his truck.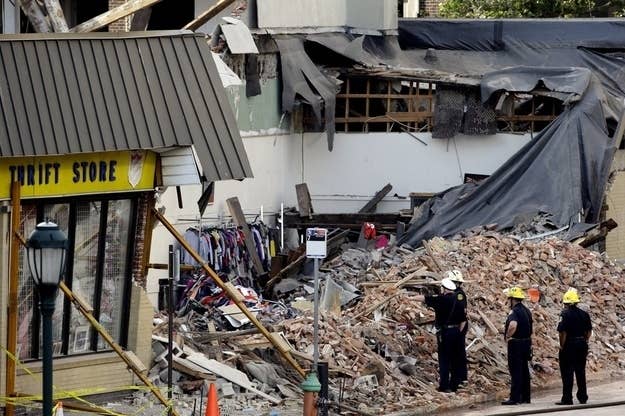 He had reportedly committed suicide.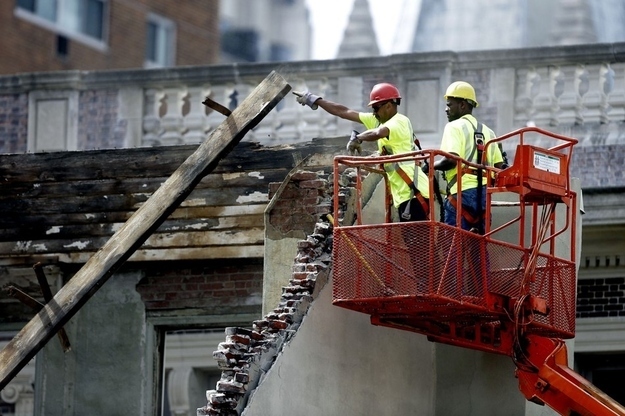 It's not clear if police had been questioning the inspector prior to his suicide.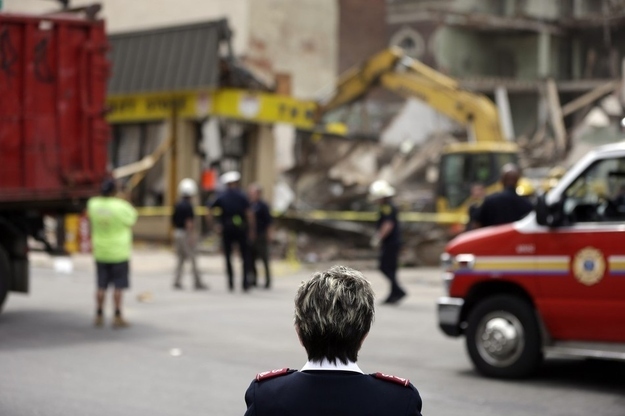 Over the weekend, crane operator Sean Benschop was charged with six counts of involuntary manslaughter, 13 counts of recklessly endangering another person, and one count of risking a catastrophe.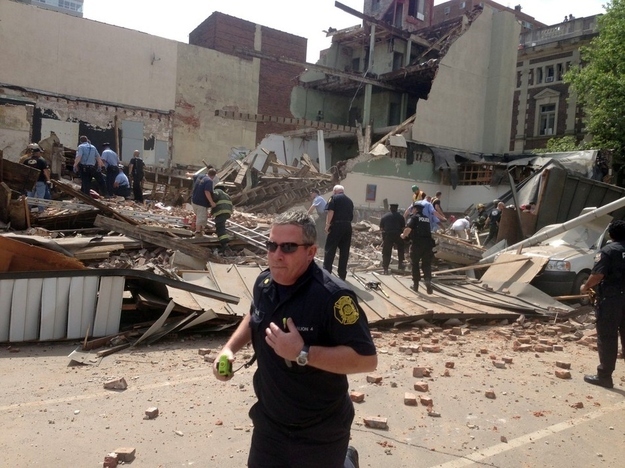 Police said they believe Benschop was high on marijuana at the time of the collapse.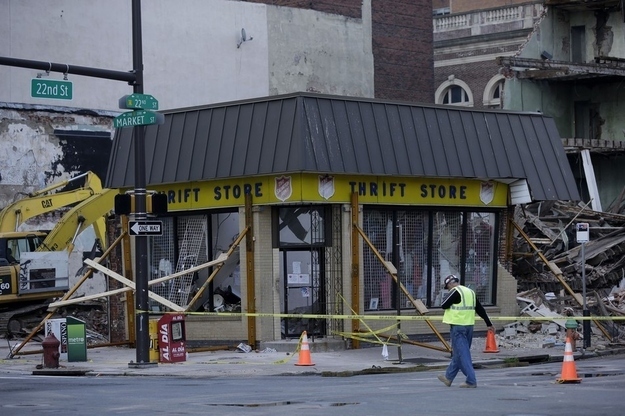 A lawsuit has also been filed against Griffin T. Campbell, the contractor hired to demolish the building.
On Monday, Philadelphia officials said a grand jury is set to investigate the collapse.
UPDATE: The inspector has been identified.