Legendary Folk Songwriter And Activist Pete Seeger Dies At 94
The musician who stood with Martin Luther King Jr. and stood up to McCarthyism died of natural causes.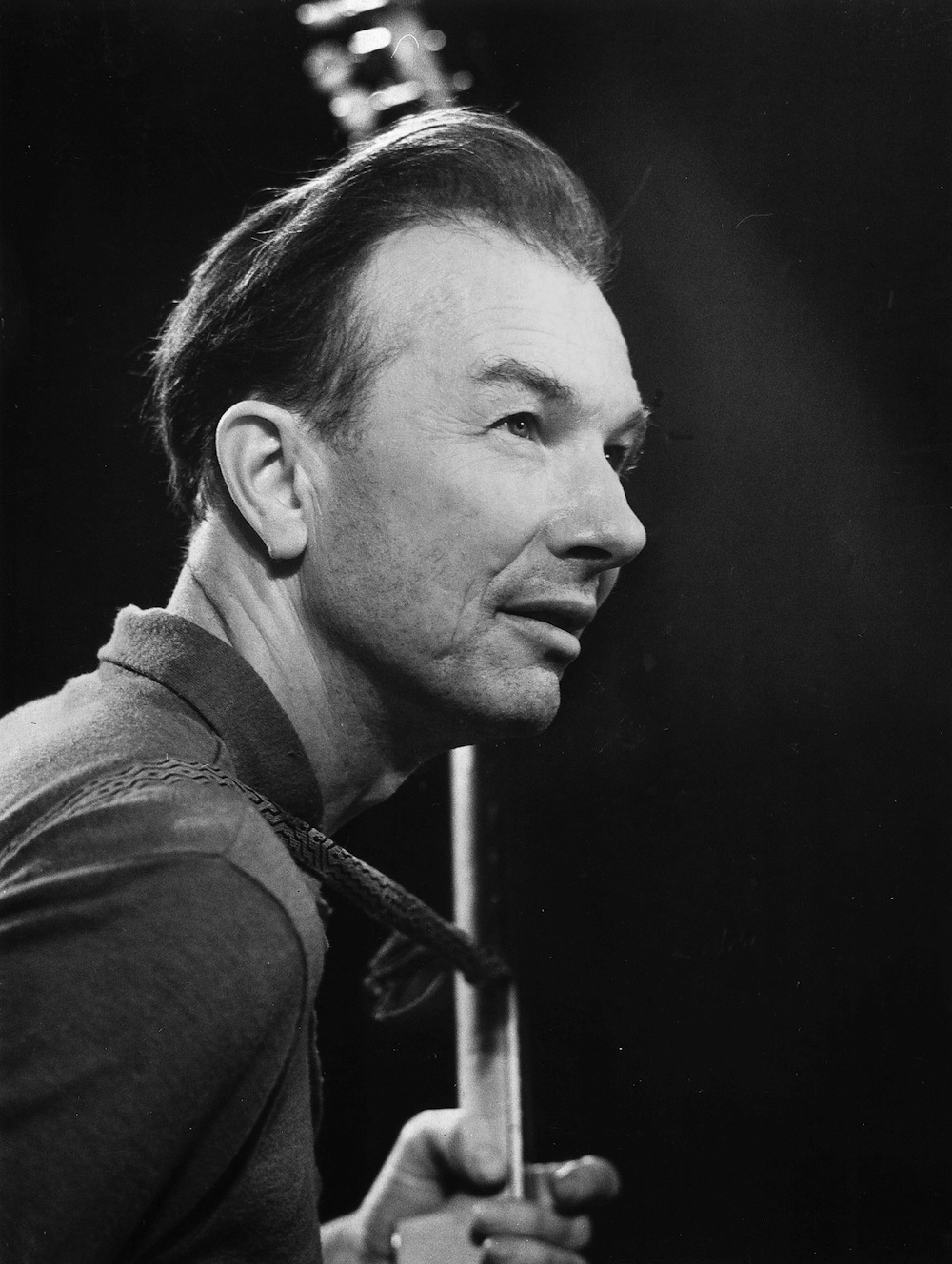 Folk singer-songwriter Pete Seeger died Monday at age 94, his grandson confirmed to the media on Tuesday.
Seeger had been hospitalized at New York Presbyterian Hospital for nearly a week. His grandson, Kitama Cahill-Jackson, told the Poughkeepsie Journal, "He was chopping wood 10 days ago."
Seeger was a folk legend, from his 1950 hit "Goodnight, Irene" with his band The Weavers, to "We Shall Overcome," the song he reportedly taught Martin Luther King Jr. during the civil rights movement. He performed at rallies and protests for movements ranging from workers' rights in the 1940s to Occupy Wall Street in 2011.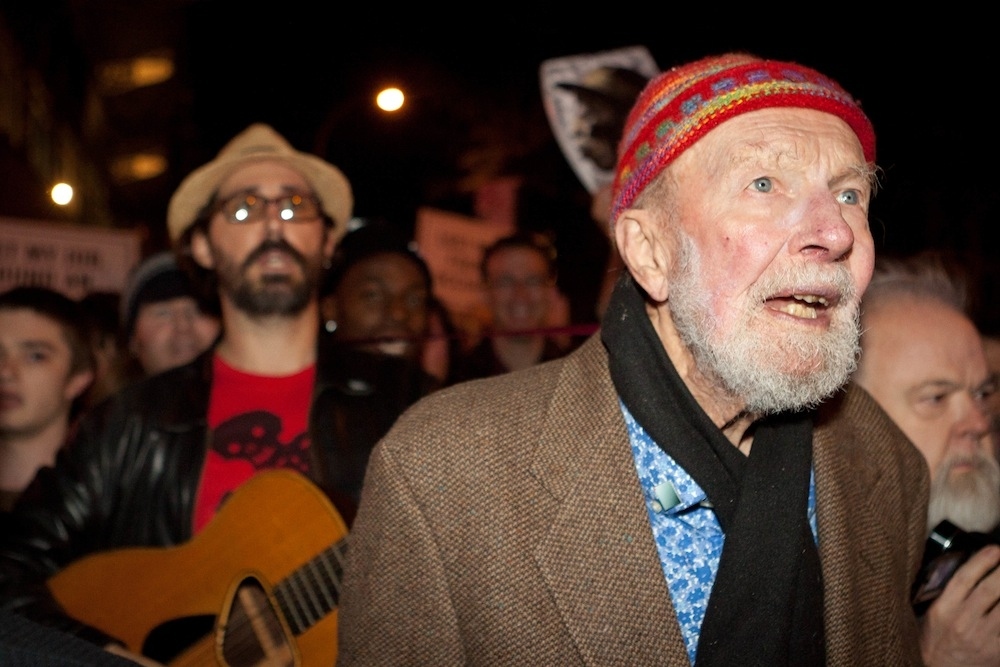 In 1955, Seeger — a former member of Harvard University's Young Communist League — famously stood up to McCarthyism when he was subpoenaed by the House Un-American Activities Committee and refused to answer questions about his political views.
"I am not going to answer any questions as to my association, my philosophical or religious beliefs or my political beliefs, or how I voted in any election, or any of these private affairs. I think these are very improper questions for any American to be asked, especially under such compulsion as this. I would be very glad to tell you my life if you want to hear of it."
"I decline to discuss, under compulsion, where I have sung, and who has sung my songs, and who else has sung with me, and the people I have known. I love my country very dearly, and I greatly resent this implication that some of the places that I have sung and some of the people that I have known, and some of my opinions, whether they are religious or philosophical, or I might be a vegetarian, make me any less of an American. I will tell you about my songs, but I am not interested in telling you who wrote them, and I will tell you about my songs, and I am not interested in who listened to them."
For this performance, he was indicted on contempt of Congress charges, which were later dismissed by an appeals court. He went on to perform for presidents, receiving the National Medal of Arts from President Bill Clinton in 1994.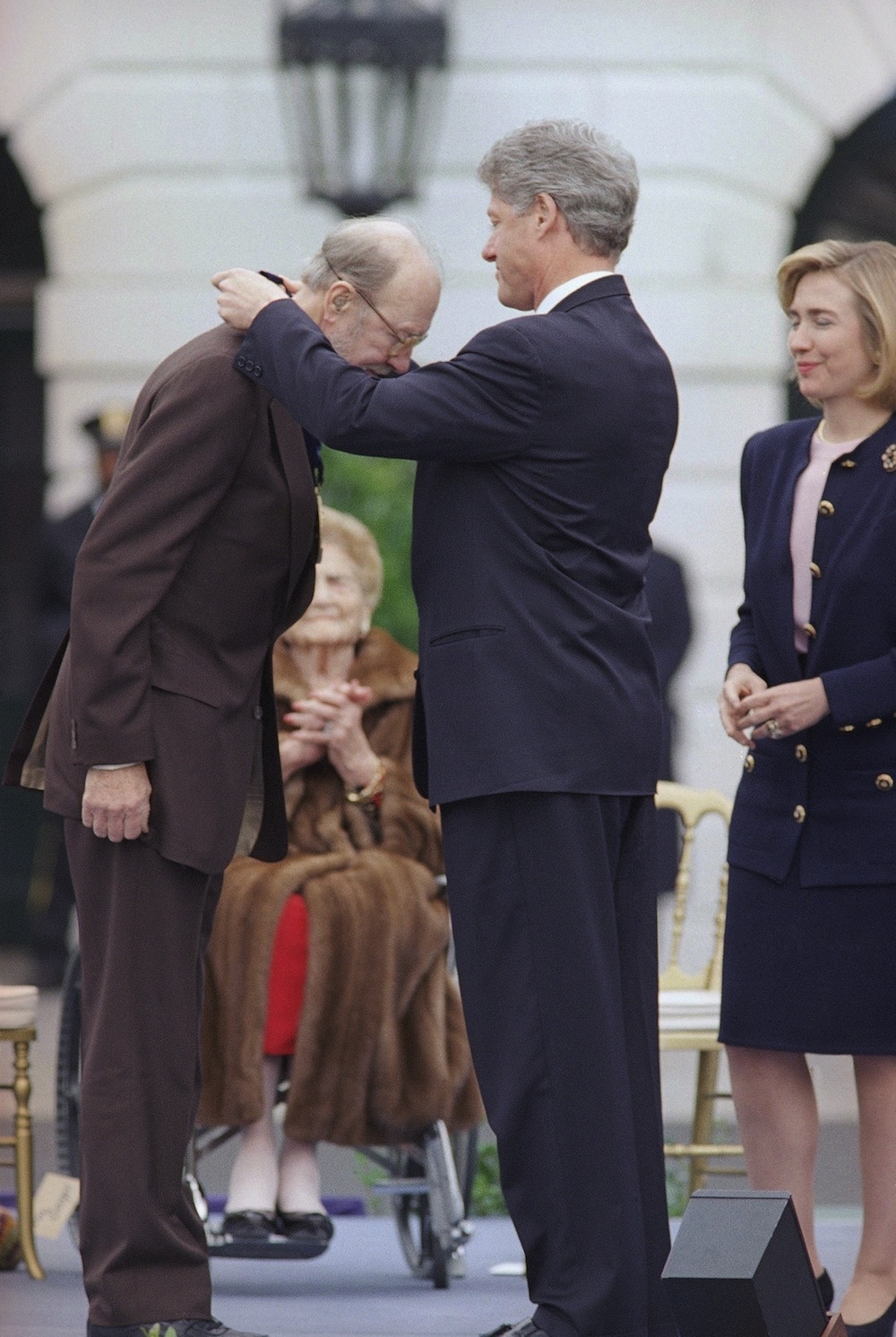 The son of an anti-war activist and a concert violinist, Seeger's musical career began in earnest in 1940, after he dropped out of Harvard, when he founded the political music group Almanac Singers, which Woody Guthrie would later join. According to the New York Times, Seeger was drafted in 1942 and assigned to a unit of military performers.
When he returned, he began performing at the Village Vanguard in Greenwich Village, New York City. He would go on to record chart-topping songs with The Weavers, but he left when the band recorded an advertisement for Lucky Strike cigarettes. In 1959, he helped launch the Newport Folk Festival, which continues today.
Later in his career, Seeger joined the Songwriters Hall of Fame and Rock and Roll Hall of Fame. He was the recipient of a lifetime achievement Grammy Award, the Harvard Arts Medal, and the Order of Félix Varela, Cuba's highest cultural award. The Library of Congress named him a Living Legend. In 1999, he founded the organization Clearwater with his wife, Toshi, to protect the Hudson River.
"My job is to show folks there's a lot of good music in this world and, if used right, it may help to save the planet," Seeger said in 2009 — the same year he performed "This Land Is Your Land" with Bruce Springsteen at President Obama's first inauguration.
On Tuesday morning, President Obama issued a statement on Seeger's passing:
Once called "America's tuning fork," Pete Seeger believed deeply in the power of song. But more importantly, he believed in the power of community – to stand up for what's right, speak out against what's wrong, and move this country closer to the America he knew we could be. Over the years, Pete used his voice – and his hammer – to strike blows for worker's rights and civil rights; world peace and environmental conservation. And he always invited us to sing along. For reminding us where we come from and showing us where we need to go, we will always be grateful to Pete Seeger. Michelle and I send our thoughts and prayers to Pete's family and all those who loved him.
Watch Seeger talk about the history of "We Shall Overcome," which he helped popularize in the early 1960s.