Lauryn Hill Sentenced To Three Months In Prison On Tax Charges
She'll also serve three months of home confinement.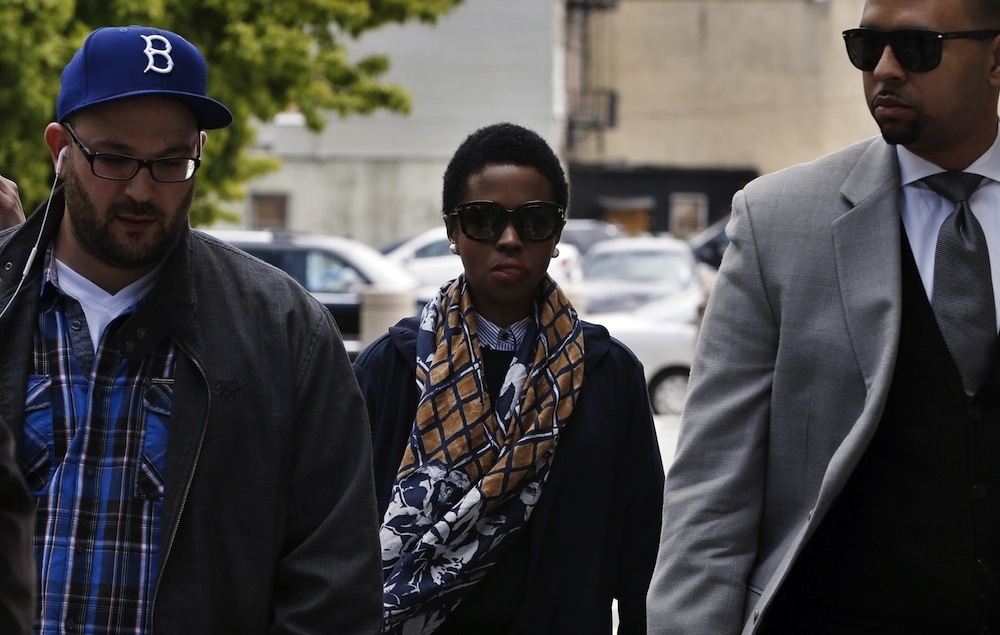 After pleading guilty last year to failing to pay taxes on about $1 million, Lauryn Hill has been sentenced to three months in prison and three months of home confinement.
From the Associated Press:
During a forceful statement to the judge, Hill explained she had always meant to eventually pay the taxes but was unable to during a period of time when she dropped out of the music business.

Before the sentencing, her attorney had said Hill had paid more than $970,000 to satisfy the state and federal tax liabilities.

Hill had faced a maximum sentence of one year each on three counts. Her attorney had sought probation.

It's not clear when or where she'd report to prison.
According to TMZ, in her statement to the judge, Hill said she was "put into a system I didn't know the nature of."
"I'm a child of former slaves. I got into an economic paradigm and had that imposed on me," she said. "I sold 50 million units ... Now I'm up here paying a tax debt. If that's not likened to slavery, I don't know what is."
Knowing her sentencing was coming, Hill announced the release of a new song via Tumblr on Friday. Neurotic Society (Compulsory Mix) is her first new track since 2010.
Here is a link to a piece that I was 'required' to release immediately, by virtue of the impending legal deadline. I love being able to reach people directly, but in an ideal scenario, I would not have to rush the release of new music… but the message is still there. In light of Wednesday's tragic loss (of former label mate Chris Kelly), I am even more pressed to YELL this to a multitude that may not understand the cost of allowing today's unhealthy paradigms to remain unchecked!