Last Boston Marathon Victim Leaves The Hosptial
Erika Brannock, a schoolteacher, lost part of her left leg in the explosions.
This is Erika Brannock, a 29-year-old preschool teacher from Maryland. On April 15, she injured both of her legs while standing near the finish line of the Boston Marathon. She was cheering on her mother, Carol Downing, when the explosions happened.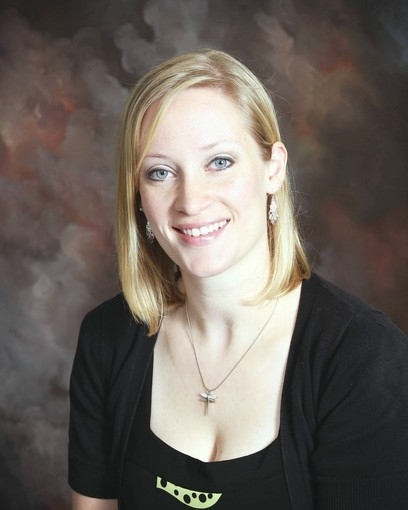 On Monday, she became the last bombing victim to leave the hospital. In all, 264 people were injured at the marathon. Brannock's sister and brother-in-law were also hospitalized.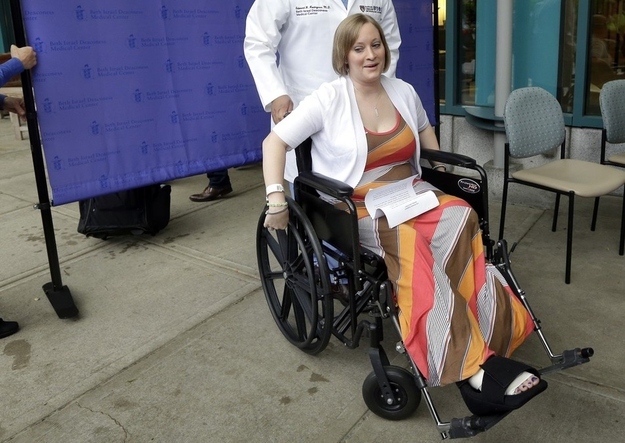 "I remember everything," she told reporters after her discharge. "I remember my sister pushing me forward and everything went silent. My sister was screaming for people to take care of her. I could hear the ambulance saying she was critical."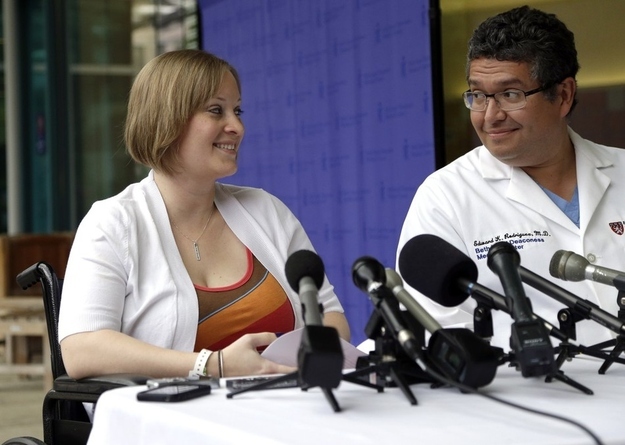 Her doctors said Brannock was hospitalized longer than most patients because they wanted to avoid amputating her right leg, which was severely injured. She had already lost part of her left leg.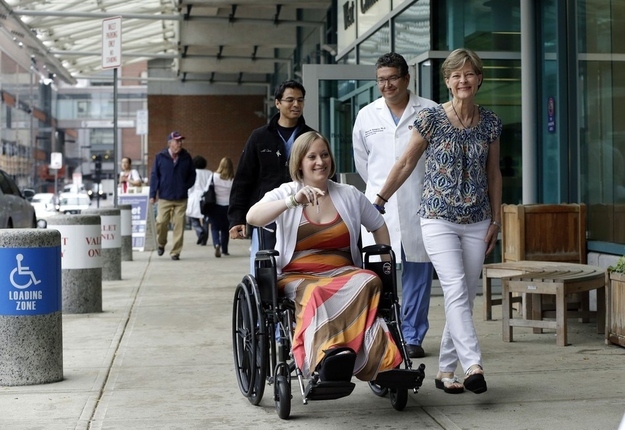 "There are going to be a lot of adjustments," she told the Baltimore Sun. "I am going to have to learn to walk again. I am going to have to learn to change a lot of things in my life and be more patient with myself."