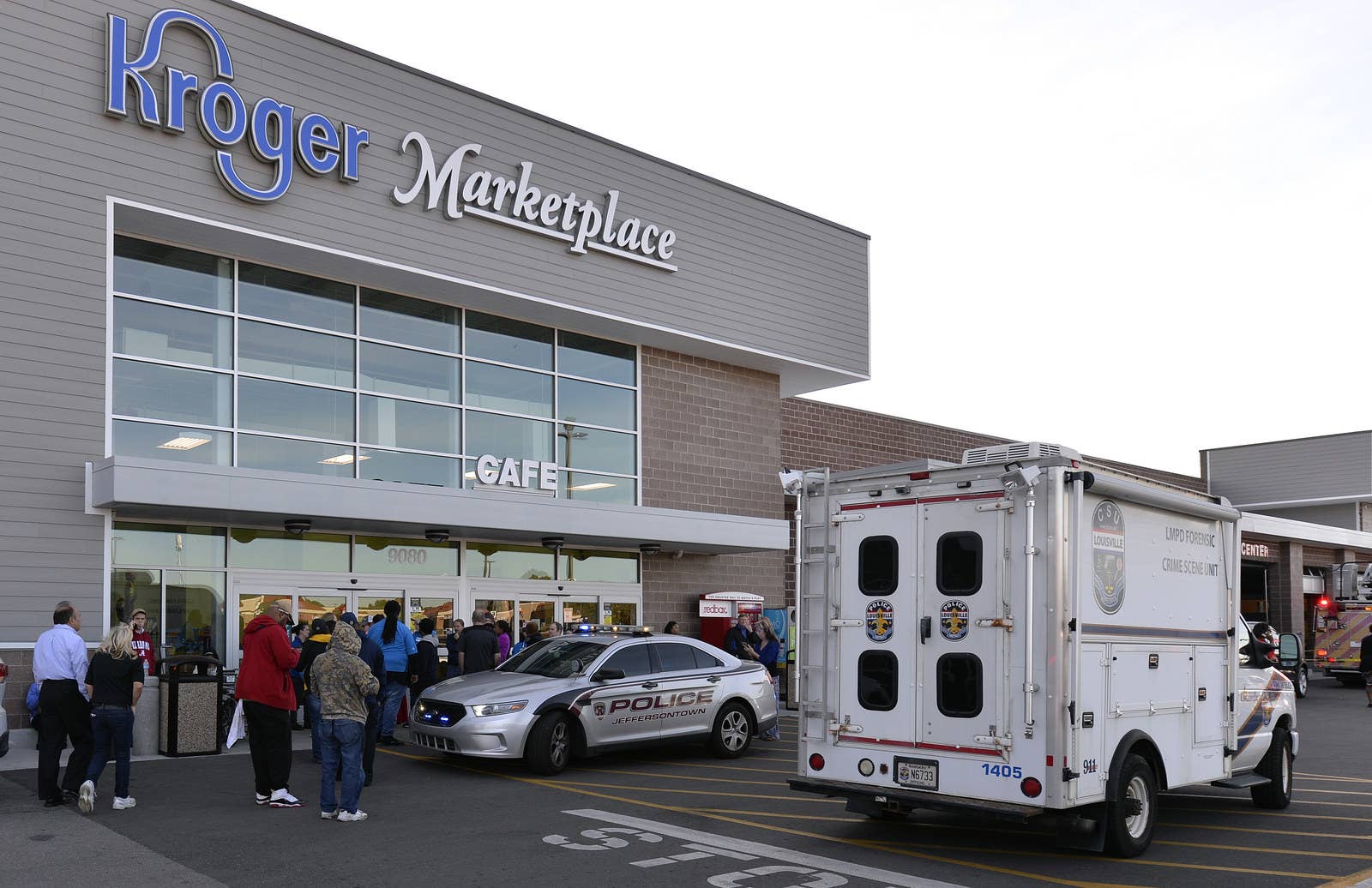 Sadiqa Reynolds was on a business trip to New York City in October when the chimes and pulses of news alerts interrupted one of her meetings, pinging from phone to phone: Rudimentary pipe bombs had been sent to prominent Democrats, a few of them in New York, jolting a city accustomed to living with terror threats.
"I thought, Oh, I'll be glad to get home to Louisville," said Reynolds, president and CEO of the nonprofit Louisville Urban League. There were no pipe bombs in Louisville.
But by the time she got home, a different kind of terror had come to Kentucky's largest city.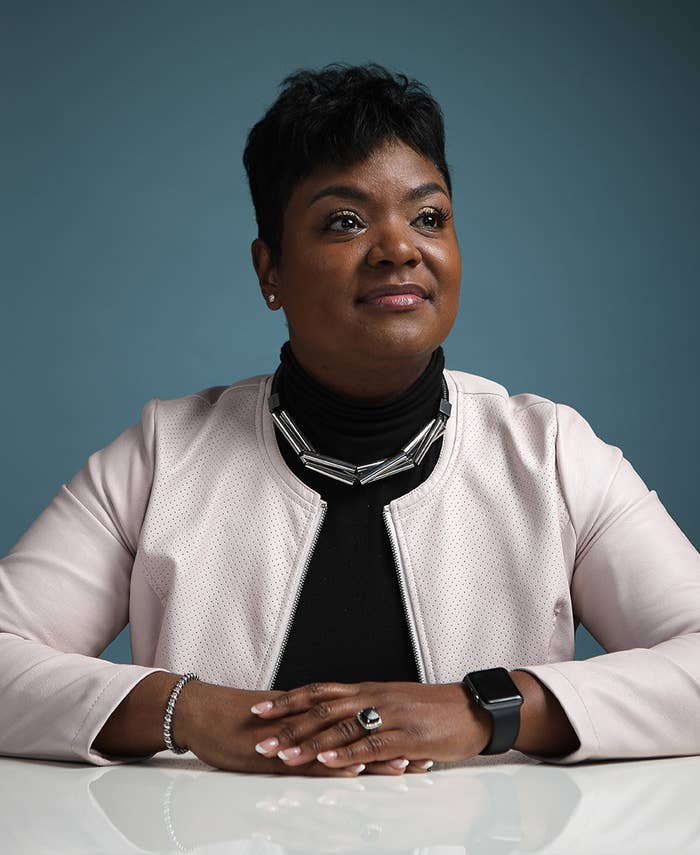 On the afternoon of Oct. 24, a 51-year-old white man named Gregory Alan Bush drove to a predominantly black Baptist church in Jeffersontown, a suburb of Louisville. He pulled on the doors of multiple entrances, but they were locked. He banged on them, surveillance video reportedly shows, before giving up. Then he drove about 10 minutes to a Kroger supermarket, where he shot dead two black people — a 69-year-old man inside the store and a 67-year-old woman in the parking lot. As he fled, Bush yelled to another white man in the parking lot who'd pulled out a gun to try to stop him: "Whites don't shoot whites."
The apparent hate crime — a phrase local police did not use until four days after the deaths of Maurice Stallard and Vickie Lee Jones — shattered Jeffersontown, or "J-Town." There was the frightening reality of the shooting, but there was also the terrifying realization that it could have been far worse. When Bush tried to barge through the First Baptist Church doors, there were about 8 to 10 people inside, church officials said. But just half an hour earlier, about 70 were gathered there for an afternoon service. Bush's apparent attempt to target black churchgoers called to mind June 17, 2015, when nine people were murdered at a historic black church in Charleston, South Carolina.
Even amid the continued pipe bomb mailings, the tragedy in Louisville received some attention in the national media. But three days later, 11 people were shot to death at a synagogue in Pittsburgh in the deadliest attack on Jewish people in US history. No one was talking about Louisville anymore. The breakneck speed of American hatred overwhelmed the two dead Kentuckians. They were lost to a hypersonic version of a familiar pattern: A shooting brings shock and sadness, then anger, then calls to action, followed inevitably by silence. Until the next one.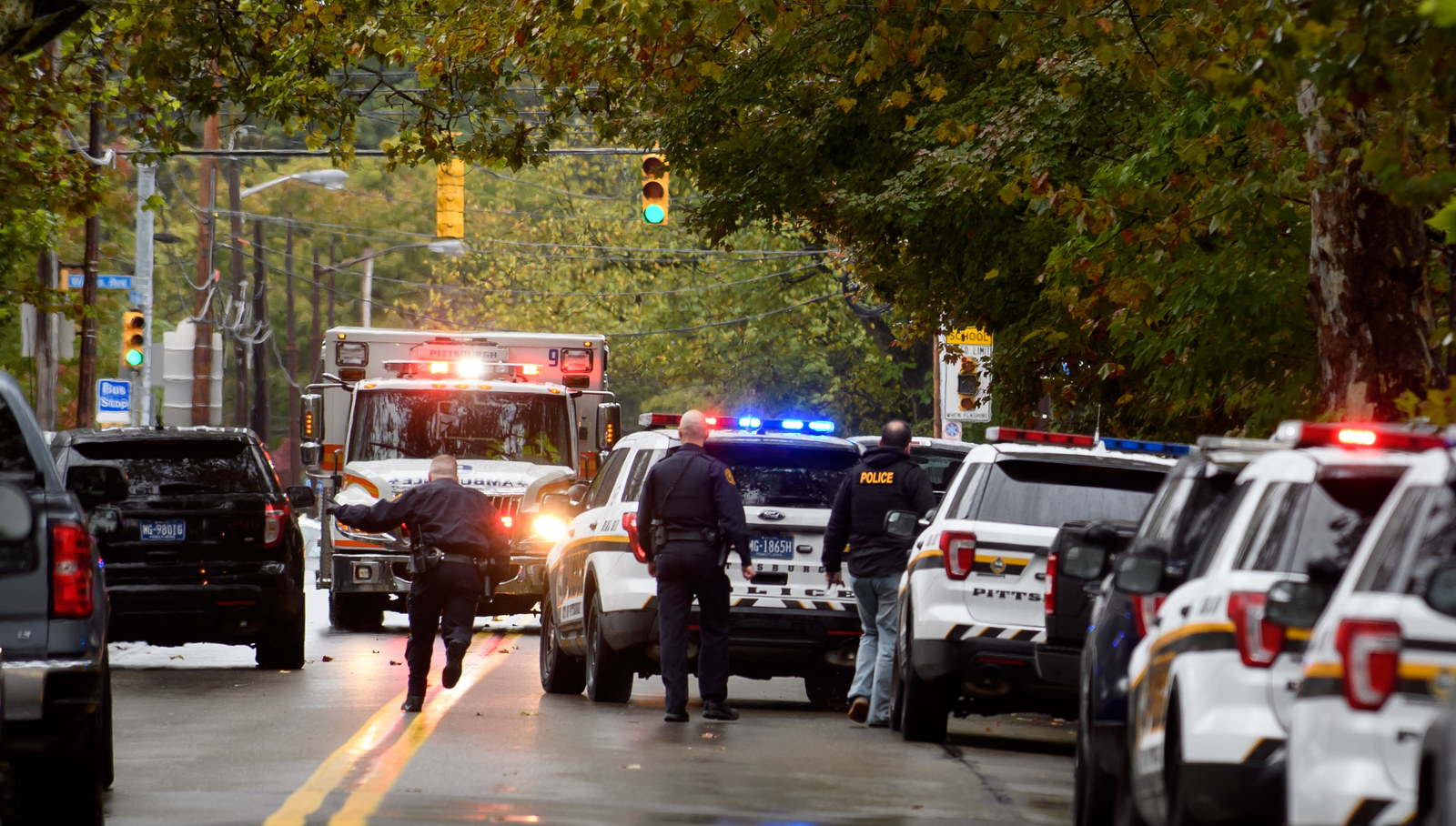 "We're so bombarded," said Phyllis Gerstenfeld, a criminal justice professor who teaches a course on hate crimes at California State University, Stanislaus. "A lot of people didn't even hear about the shooting in Kentucky because it was so overshadowed by other things … Before anyone has a degree of understanding of what happened, the country has strayed to the next event."
"We think it's absolutely right for the White House to lower the flags because of what happened at the Pittsburgh synagogue. We just want to say: Can somebody lower them for us?"
Reynolds said people in Louisville couldn't help but feel slighted.
"This is not a competition," she emphasized. "It just feels like when it is us, people are less inclined to really stand up.
"Our local synagogue was vandalized a few years ago, and we stood with our Jewish brothers and sisters. We're always going to do that. We think it's absolutely right for the White House to lower the flags because of what happened at the Pittsburgh synagogue. We just want to say: Can somebody lower them for us?"
There are consequences to losing hate crimes in a spiraling news cycle, Gerstenfeld said, including reinforcing those who believe racism and other biases aren't a problem in the US anymore. This month, the FBI is expected to release new hate crime data, revealing whether the number of reported incidents increased in 2017 over 2016. Experts are expecting to see an uptick, as there has been every year since 2014. But this news will break just weeks after a racist killing went seemingly unnoticed by much of the country.
"If they can fade into background," Gerstenfeld said, "we risk losing the attention these kinds of crimes deserve."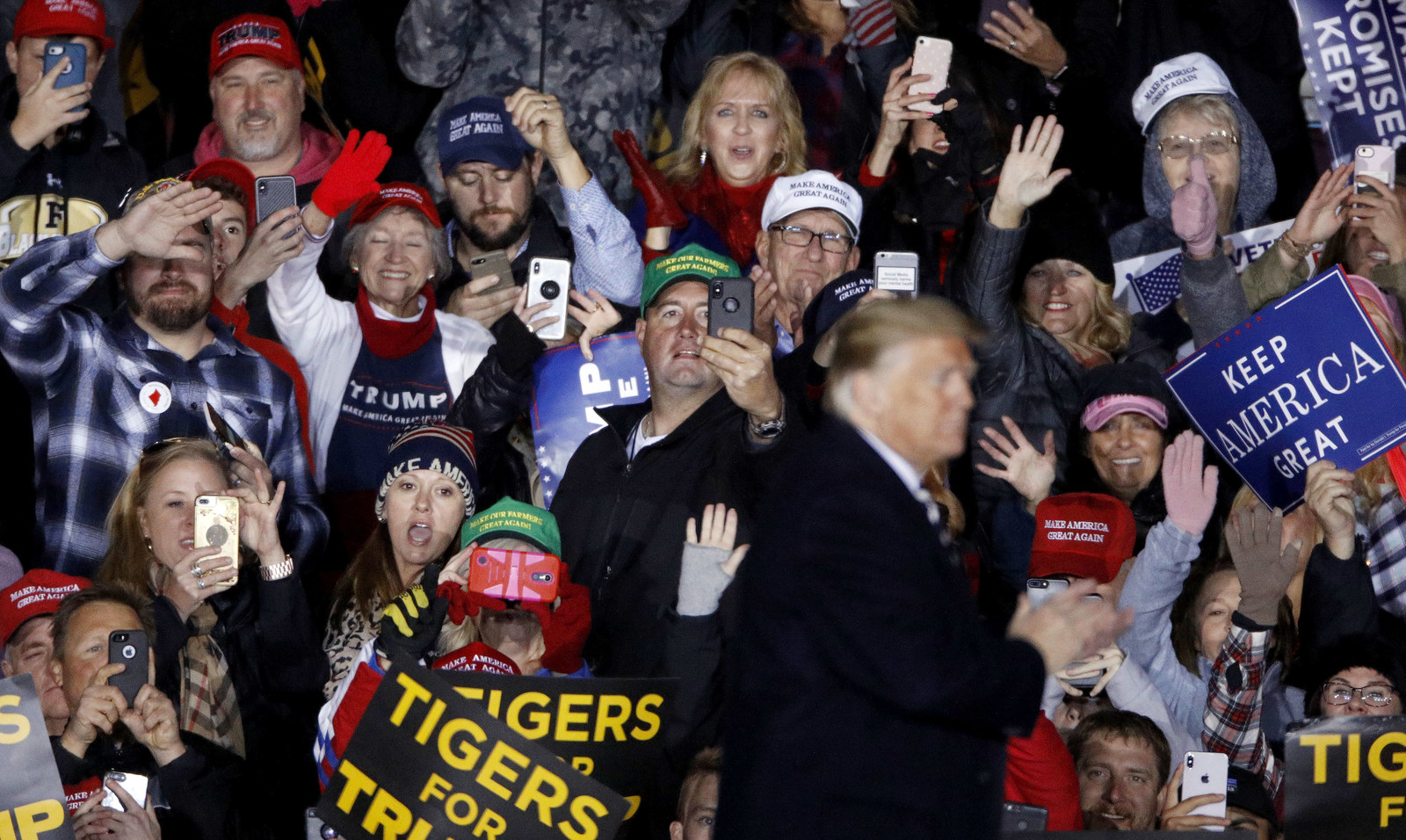 On Nov. 1, President Donald Trump told a Missouri crowd that Republicans' "tremendous momentum" leading up to the midterm election had been halted by the previous week's deluge of bad news.
"We did have two maniacs stop the momentum," Trump said. "That was incredible, because for seven days nobody talked about the elections."
The president's words were widely interpreted as referring to Cesar Sayoc, the alleged pipe bomb mailer, and Robert Bowers, the suspected Pittsburgh shooter — and not Louisville's Gregory Bush. In an earlier New York Times story about whether these violent incidents would sway Americans' votes, the Kentucky shooting was only briefly mentioned, described as "an episode almost immediately forgotten."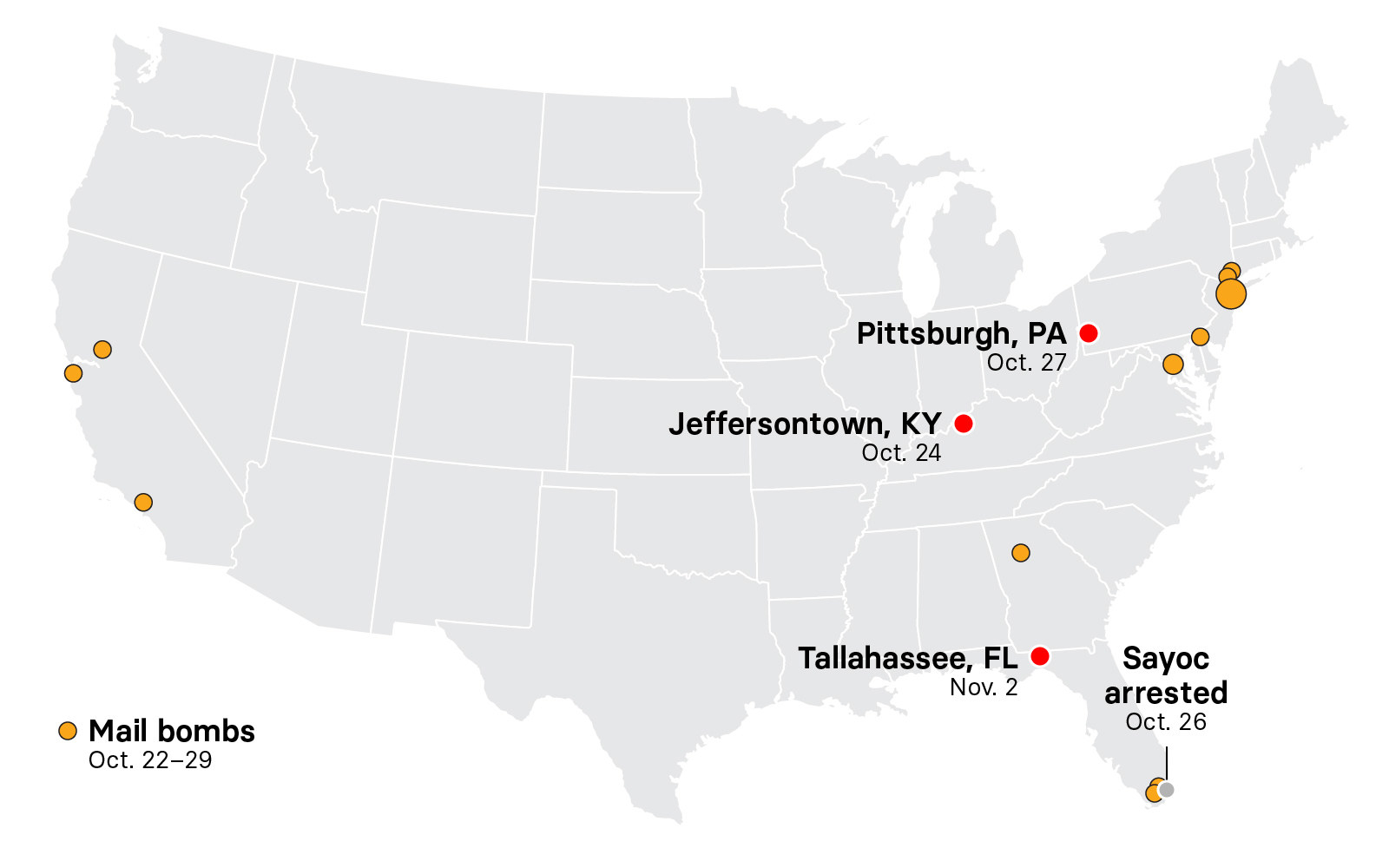 Few ever anticipated living in a world in which black people being gunned down at a suburban grocery store becomes a blip on the radar in the middle of a foiled bombing plot and anti-Semitic mass murder, followed just a few days later by the slaying of two women at a Florida yoga studio by a misogynist. But these nightmarish two weeks came as no surprise to those who closely follow hate crimes in the US.
"Like everyone else, I was horrified. But not terribly surprised, because what we saw [that] week is a continuation of patterns we've been seeing. The only difference is everything happened at once," Gerstenfeld said.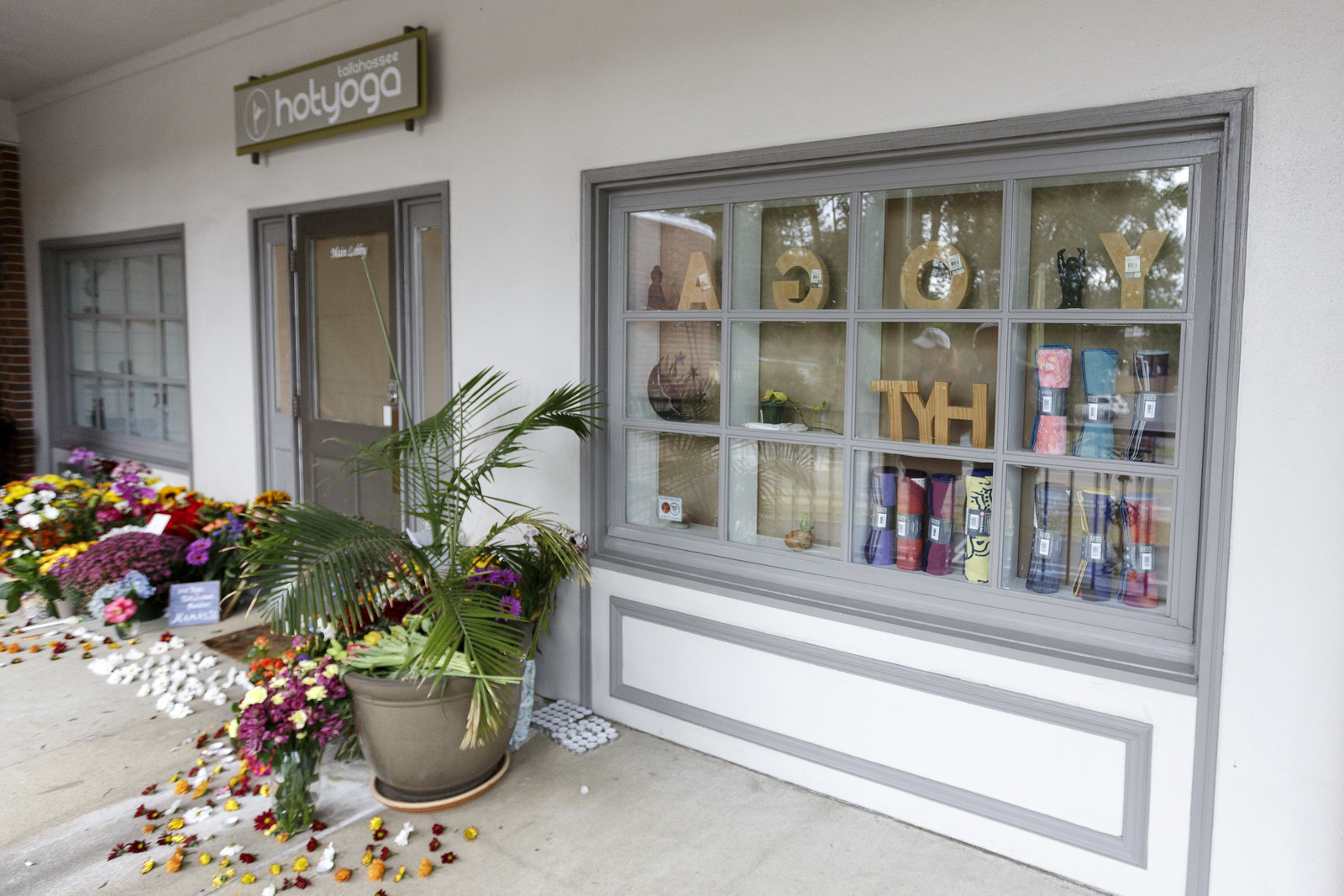 The suspected shooters in Louisville, Pittsburgh, and Tallahassee all fit the mold of hate crime perpetrators in 2018: men who don't belong to any organized hate group but are influenced by them, who share their views on the fringes of social media, and who likely have some record of domestic violence. Two of the communities targeted by these men are the top two most-targeted victims, Gerstenfeld said: black and Jewish people. "It wasn't unexpected," agreed Jack Levin, codirector of Northeastern University's Brudnick Center on Violence and Conflict.
Levin explained that starting with 9/11, perpetrators of hate crime shifted from young bullies looking for twisted thrills to older people acting alone. These crimes became reactions to major events and targeted specific groups: Muslims and Arab Americans after the Sept. 11 attacks; gay people after Massachusetts became the first state with same-sex marriage in 2004; black people in response to the rise of Barack Obama in 2007; immigrants in 2010, after the unemployment rate peaked. Today all of these groups — "any group that is unconventional, that's out of the mainstream, that's seen as foreign," Levin said — are targeted by an angry, resentful population of white America who feel their way of life is being threatened. The precipitating event: Donald Trump's election, the president's embrace of nationalism, and his discriminatory remarks and policies against several of these groups.
"We've never seen that kind of rhetoric before coming from the leader of America … the leader of the free world, an individual who is loved by millions of Americans," Levin said. Trump helped make hate more "socially acceptable," as Gerstenfeld said. But even if it feels to Americans as if hate is in the mainstream like never before, this won't necessarily be reflected when the FBI's latest numbers are released.
"We've never seen that kind of rhetoric before coming from the leader of America."
From 2015 to 2016, hate crimes rose by just over 4%, according to the federal agency, and experts say they anticipate a similar rise in the FBI's numbers from 2016 to 2017. But these figures are imperfect; few hate crimes are reported to police in the first place, and not every law enforcement agency reports their hate crime numbers to the FBI. And state hate crime laws vary widely. In Kentucky, where the Kroger shooting occurred, prosecutors cannot charge a murder as a hate crime; only after conviction, at the time of sentencing, can a judge label a homicide a hate crime, potentially making the killer ineligible for probation or parole.
Hate crime experts were also not surprised by the media and public's subdued reaction to Louisville, in comparison to the other attacks. The Louisville shooting very likely got less attention than Pittsburgh's because fewer people were killed. "But it could be possible that because the victims are African American, people care less, honestly," Gerstenfeld said. White violence against black Americans is an "old story."
Reynolds felt this upon her return to Louisville. While she saw some "good people" denounce Bush's actions and show solidarity with J-Town's black community, she said there weren't enough of them.
"Hate crimes are on the rise in this country, and that can never be good for the black community," Reynolds said, referencing the year of Permit Pattys; of a Dallas cop killing her black neighbor, claiming to mistake his apartment for her own; of the president villainizing a black athlete exercising his free speech rights. In Kentucky, a man put on a Nazi soldier costume and dressed his son as Adolf Hitler for Halloween. KKK and other racist memorabilia was discovered on sale at a gun show. Both happened just days after the Kroger shooting.
"This is our time to say: We have been damaged, we have been hurt, and we need you to stand with us," Reynolds said.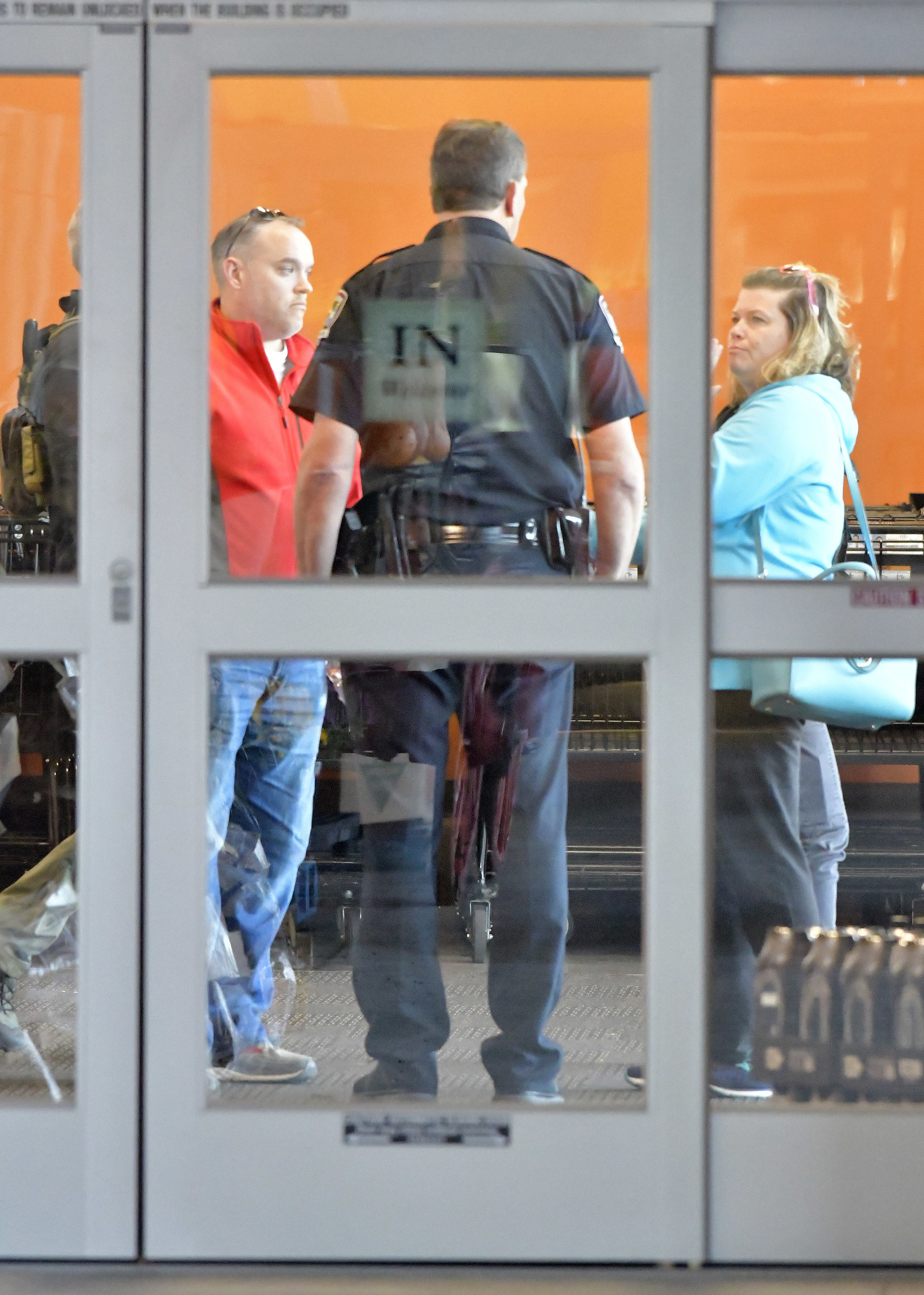 Much of Louisville can tell the story by now. Maurice Stallard was shopping at Kroger for poster board with his 12-year-old grandson for the middle schooler's class project. The gunman used a pistol to shoot Stallard from behind, "in the rear of the head and again multiple times as he lay on the floor," police said; the grandson reportedly ran. Panicked shoppers tried to hide or flee. Vickie Lee Jones was shot in the parking lot, also from behind.
In J-Town, you're never more than a few degrees away from someone, locals told BuzzFeed News, and that includes Stallard and Jones. Reynolds went to school with Jones' son. Her dentist is Stallard's son-in-law. "We lost people we know. They are not strangers," she said, describing how those close to the victims went from sad to angry in the days following the shooting. Many in the community were baffled or even enraged by authorities' hesitation to call it a hate crime.
In a press conference the day after the shooting, Jeffersontown Police Chief Sam Rogers mentioned the shooter's history of domestic violence and mental illness. But in an interview with the New York Times, Jones' nephew Kevin Gunn challenged that framing.
"It seems like much more than mental illness," he said. "It seems like a hate crime."
"I just think we have to remember how close we came to being another Charleston."
It wasn't until Sunday, Oct. 28, the day after the Pittsburgh massacre, that Chief Rogers used the phrase "hate crime," saying then that the shooting appeared to be motivated by racism. He was standing before the Baptist church congregation that Bush had targeted first.
"I just think we have to remember how close we came to being another Charleston," Reynolds said. She's optimistic about Louisville keeping the memory of Stallard and Jones alive and fighting for change in their name. Not everyone is as hopeful.
Kumar Rashad, a Louisville activist and high school math teacher, said he doesn't feel the community has "banded together as of yet." It was difficult to keep people focused on the crime in the days leading up to Election Day, he said, particularly after the national media seemed to lose interest. His organization, the faith-based Sowers of Justice Network, has been working with other local organizations on next steps — including trying to pressure politicians to change Kentucky's hate crime laws.
"But now, a lot of people are moving on," explained Rashad, who said he mentored one of Jones' grandsons and served on school-related committees with a niece and nephew of hers.
Rashad told BuzzFeed News that when he first heard about the Kroger attack, "I thought they were talking about someplace else." Then he became infuriated, he said. He felt a need to protect and defend himself — he called it "wild west" mentality, or Armageddon thinking.
Now he believes the inundation of bad news has made his community numb. And that's been depressing.
"Day-to-day, things are pretty normal," he said. "I think that means there's nothing to stop these things from happening again." ●