KimYe Sue YouTube Co-Founder For Leaking, Promoting Video Of Their Proposal
In a scathing complaint, lawyers for Kim Kardashian and Kanye West depict Chad Hurley as a desperate businessman who crashed the proposal, broke a confidentiality agreement, and used the event to promote his new app.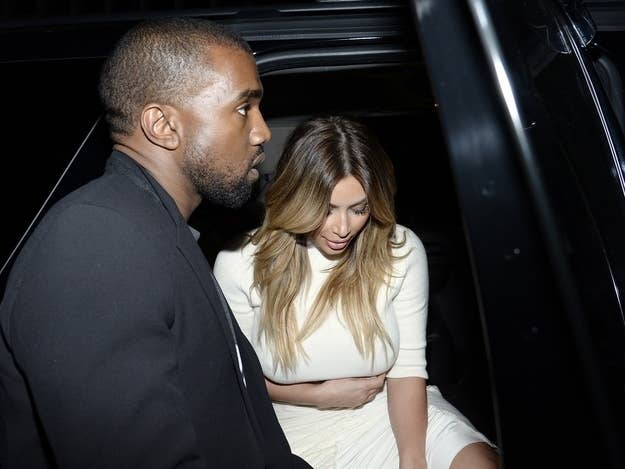 Kim Kardashian and Kanye West filed a lawsuit Thursday against Chad Hurley, YouTube's co-founder and former CEO, who allegedly broke a confidentiality agreement by posting footage of West's Oct. 21 proposal on MixBit, Hurley's new video app.
The lawsuit claims Hurley "finagled entry" to the event at San Francisco's AT&T Park after not being invited by Kardashian and West, whom he's never met. It also refers to Hurley's "consecutive flops" and elusive attempts at a "second act" — calling his past business ventures fiascos and busts — following the 2006 sale of YouTube.
From the complaint:
After tagging along with someone who was invited, Hurley was permitted to stay only after giving his word — including in writing — that he would not publish any aspect of the event. Such a condition is typical for well-known celebrities such as Kardashian and West, who may choose to record such events and then select the medium, manner and timing by which to disseminate the events to the public.
That Hurley did these things out of desperation is readily apparent. Despite his extraordinary financial success in creating YouTube, which was sold in 2006, Hurley has ever since sought his "second act." This has become exceedingly elusive to Hurley: in 2010, he unsuccessfully attempted to set up a Formula One racing team, which lost all of its money and was disbanded. In May 2012, Hurley formed a web service named Zeen, which also failed and has been slated for closure in 2013.

With consecutive flops on his hands, Hurley then launched MixBit, which also quickly ran into trouble. Following a lackluster launch and unsuccessful ensuing debut, Hurley sought to salvage MixBit from its dour beginnings. An opportunity to do so appeared to Hurley when he learned of an October 21, 2013, event featuring West and Kardashian.
On MixBit, users can record, edit, and publish their videos — made up of individual clips no longer than 16 seconds — and "remix" other users' videos. According to KimYe lawyer Eric George, this model makes it "inevitable that the misappropriated images of West proposing to Kardashian would soon be distastefully altered."
Unlike YouTube, on which customers post video images, MixBit emphasizes the importance of its users collaborating with one another by making available readily usable on-line tools permitting them to post video footage and then splice and manipulate the video of one another. It therefore enables and prompts customers to engage in unlimited cross-pollenization [sic], which also very obviously empowers them to commit substantial mischief.
The lawsuit, which incidentally lists M Cable Television, Inc., and E! as "producers" of the proposal, also alleges that Hurley tried to "turn the event into one starring himself," sending out press releases about his MixBit video "to Vanity Fair and other publications."
BuzzFeed received one of these press releases on Oct. 23 — with the subject line "Video: Kanye West's Proposal Shot By YouTube Co-Founder" — and embedded the clip in a post. Later that day, traffic to MixBit caused its website to temporarily crash.
Hurley apparently offered Kardashian and West a "perfunctory apology" after they confronted him via letter. According to the lawsuit, Hurley said he "wasn't aware it would get so much attention ... I only posted it after seeing multiple pictures and videos on Instagram."