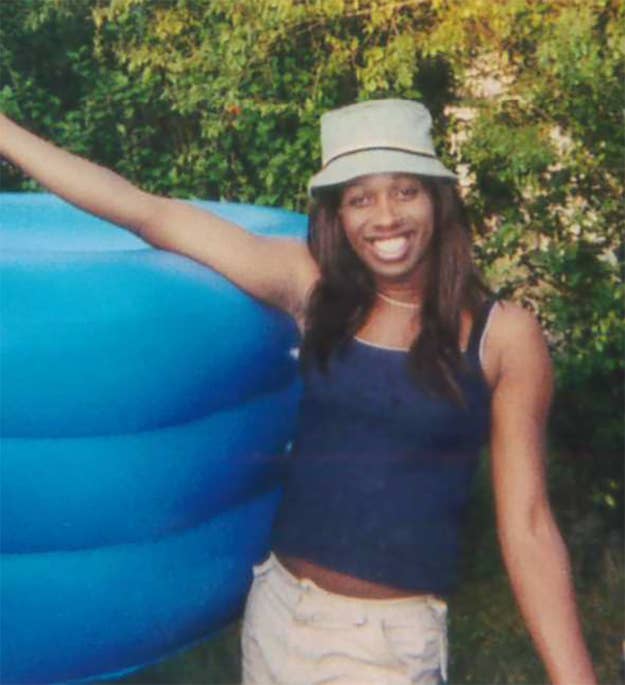 The Justice Department condemned prisons that don't provide adequate medical care to transgender inmates in a court filing Friday, in a case brought by inmate Ashley Diamond against Georgia officials.
"Failure to provide individualized and appropriate medical care for inmates suffering from gender dysphoria violates the Eighth Amendment's prohibition on cruel and unusual punishment," the department asserted in Friday's filing.
Attorneys for the Justice Department's Civil Rights Division specifically criticized "freeze-frame" policies in place in Georgia. These policies mandate that prisoners can only "receive the same level of care they received in the community," putting the burden on prisoners to prove their gender dysphoria — the medical diagnosis that often precedes treatment for transgender people. But many transgender inmates don't receive traditional care prior to incarceration; hormones, for example, are often obtained illegally, without prescriptions as documentation.
"Prisoners with gender dysphoria should not be forced to suffer needlessly during their incarceration simply because they were not receiving care, or could not prove they were receiving care, in the community," Vanita Gupta, acting assistant attorney general for the Civil Rights Division, said in a statement.
The Justice Department's decision to back Diamond's underlying constitutional claim — while noting that it took no position on the specific facts alleged in her lawsuit — is the first time the Civil Rights Division has formally weighed in to support a transgender inmate's right to appropriate medical treatment.
Notably, the filing also comes as Gay & Lesbian Advocates & Defenders have asked the Supreme Court to take up the question of whether "the Eighth Amendment prohibits prison officials from denying necessary medical treatment to a prisoner for non-medical reasons, such as security concerns," an issue raised in the case of Michelle Kosilek, a transgender woman serving a prison sentence in Massachusetts.
According to Diamond's lawsuit, she took female hormones for 17 years prior to her incarceration. Her transgender status has been repeatedly acknowledged by Georgia Department of Corrections staff, but despite recommendations from a prison psychologist that she continue to be provided with hormone therapy, more senior health administrators have refused to authorize the treatment — which she was not evaluated for during her prison intake.
Diamond has said that she's suffered physically and psychologically painful side effects, including growing facial hair and losing her breasts, since beginning her sentence in 2012, the SPLC previously told BuzzFeed News, comparing Diamond's experience to torture. Diamond has said she's repeatedly attempted both suicide and self-castration in prison.
The Georgia Department of Corrections declined to comment on Friday on the Justice Department's filing, citing Diamond's active lawsuit.
The federal Bureau of Prisons practiced "freeze-frame" policies until 2011, following a lawsuit from a prisoner in Florida; according to the ACLU, though, "freeze-frame" policies are still in effect at prisons and jails across the country.
In May 2014, months before filing a lawsuit on Diamond's behalf, the Southern Poverty Law Center (SPLC) publicly demanded her medical requests be met. But while attempting to communicate with the Georgia Department of Corrections on Diamond's behalf, the SPLC found itself "beating our head up against a wall," deputy legal director David Dinielli told BuzzFeed News in December.
Diamond — currently housed at Georgia State Prison, a male facility in the state's eastern Tattnall County — has a November 2023 maximum release date. In addition to her lack of medical treatment, Diamond maintains that prison officials have disregarded her "vulnerability to sexual assault — a problem that is well-documented within GDC." In Friday's brief, the Department of Justice said it "may choose to weigh in on the constitutionality of GDOC's conduct on those issues at a later date."
In a statement, Diamond's attorney Chinyere Ezie said Friday's brief "underscores what the Southern Poverty Law Center has been fighting for on Ashley Diamond's behalf. Transgender inmates like Ashley have a right to proper medical care. They have a right to protection from violence and abuse and these rights are secured by the U.S. Constitution."