Judge Invalidates NYC Large Sugary Drink Ban
Freedom for the fizz.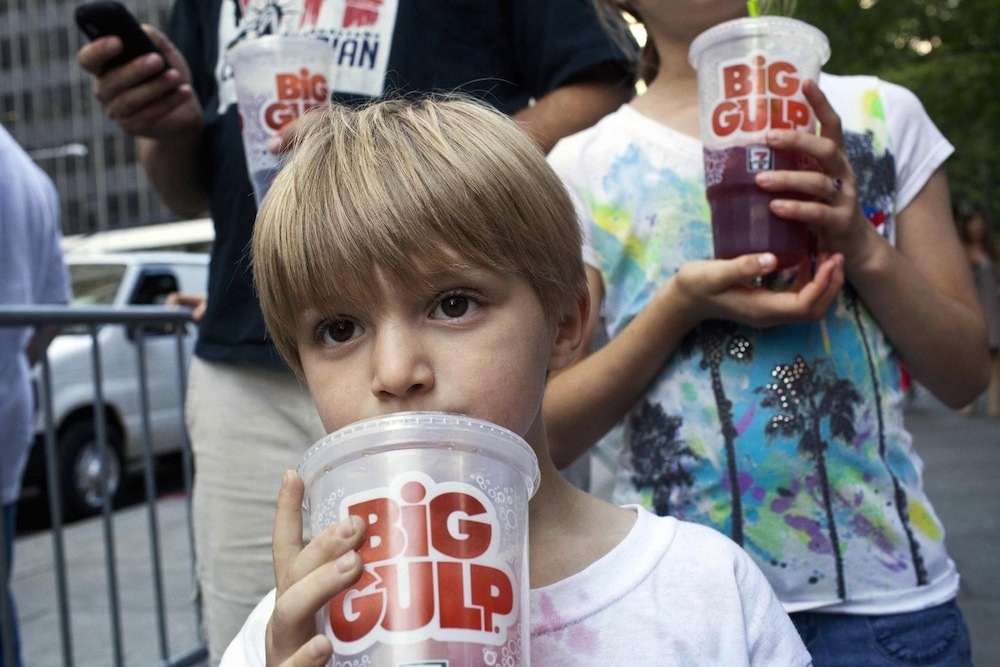 The Mayor Bloomberg-backed regulations that would ban the sale of sugary drinks larger than 16 ounces were invalidated Monday after they were found to be "fraught with arbitrary and capricious consequences," New York Supreme Court Judge Milton Tingling wrote, according to the Wall Street Journal.
"The simple reading of the rule leads to the earlier acknowledged uneven enforcement even within a particular city block, much less the city as a whole….the loopholes in this rule effectively defeat the state purpose of the rule."
The mayor's office fought back via Twitter:
The NYC Law Department also issued a statement, via Corporation Counsel Michael Cardozo:
"We plan to appeal the decision as soon as possible, and we are confident the Board of Health's decision will ultimately be upheld. This measure is part of the City's multi-pronged effort to combat the growing obesity epidemic, which takes the lives of more than 5,000 New Yorkers every year, and we believe the Board of Health has the legal authority – and responsibility – to tackle its leading causes."
The new regulations were set to take effect Tuesday.