James Holmes Reappears In Court, Judge Accepts Insanity Plea
Holmes is suspected of killing 12 and injuring 70 at an Aurora, Colorado, screening of The Dark Knight Rises last summer.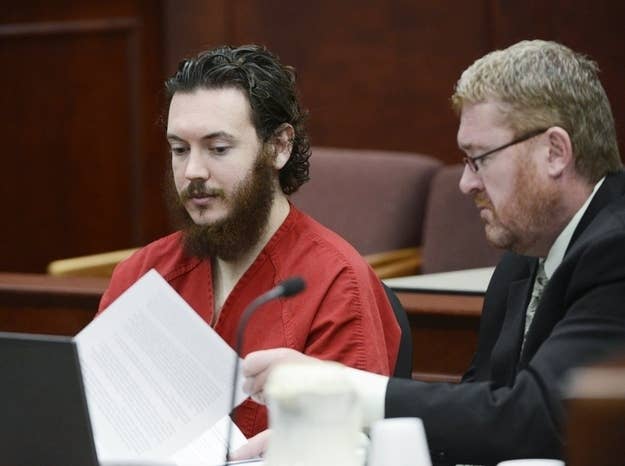 Now that the judge has accepted Holmes' plea of not guilty by reason of insanity, the suspected Aurora shooter will undergo a potentially lengthy psychological evaluation before his trial.
From the Associated Press:
Holmes' lawyers repeatedly have said he is mentally ill, but they delayed the insanity plea while arguing that state laws were unconstitutional. They said the laws could hobble the defense if Holmes' case should ever reach the phase where the jury decides if he should be executed.

The judge rejected that argument last week.
Prior to the July 20 shootings, Holmes saw a therapist named Dr. Lynne Fenton. According to court documents, he threatened her repeatedly in text messages and sent her a journal titled "On Life" about a week before the shootings. That notebook will now be entered into evidence; the insanity plea waived doctor-patient confidentiality that previously protected it.
During Tuesday's hearing, the defense also made more than a few requests to change trial procedures:
It was also our first look at Holmes since his arraignment on March 12. His hair is slicked back and his face appears fuller.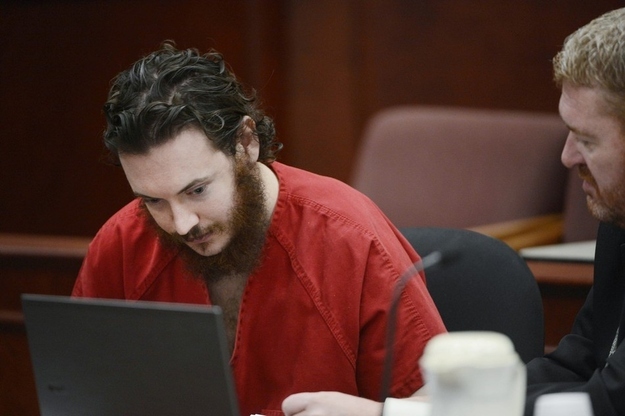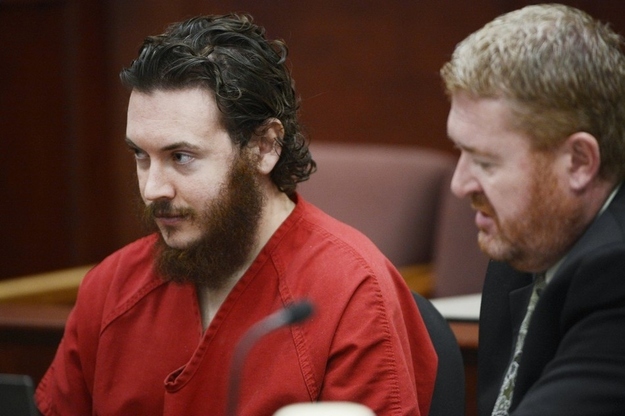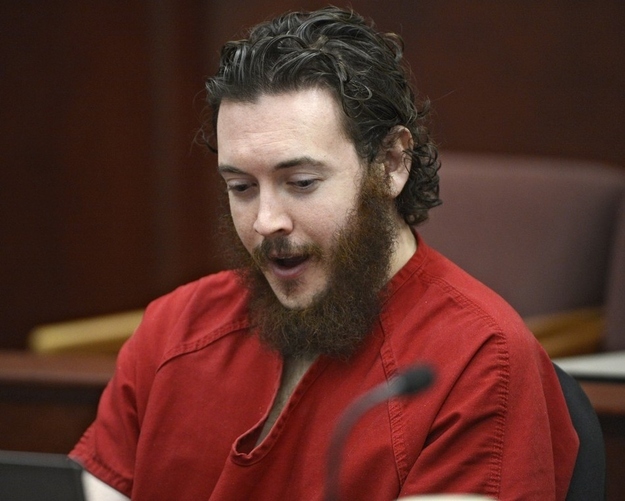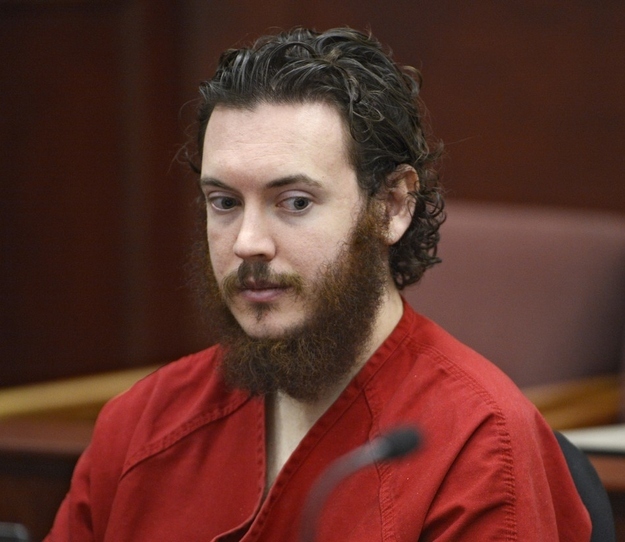 And then there's his prison shoes.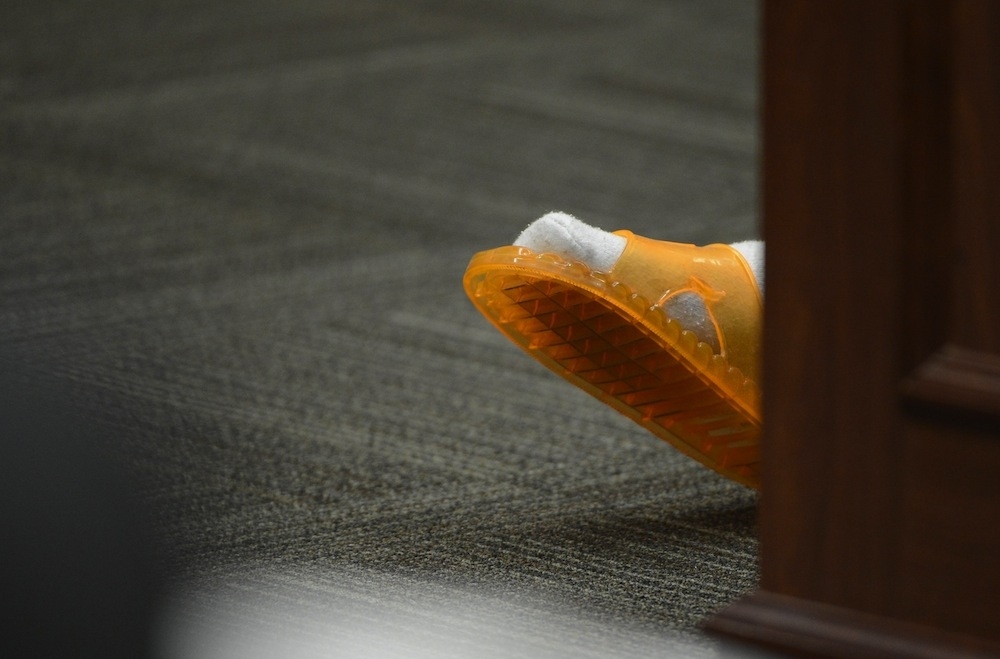 The Denver Post has video (without audio) from Holmes' appearance: