John Oliver Is Getting His Own Show On HBO
After filling in for Jon Stewart on The Daily Show this summer, Oliver will be hosting a weekly current events show on the premium cable network in 2014.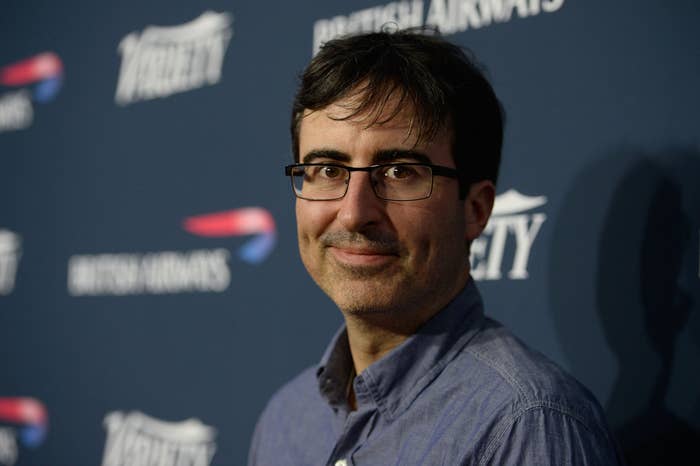 John Oliver will star in a topical comedy series for HBO in 2014, the premium network announced Thursday.
Oliver's weekly talk show will offer a "satirical look at the week in news, politics and current events" on Sunday nights, HBO said in a press release.
The Emmy-winning British comedian joined The Daily Show with Jon Stewart in 2006, and took over as host this past summer while Stewart filmed his movie Rosewater.
"We weren't otherwise searching for another weekly talk show, but when we saw John Oliver handling host duties on The Daily Show, we knew that his singular perspective and distinct voice belonged on HBO," HBO president Michael Lombardo said in a statement.
Oliver has also appeared on Community, voiced a character in Smurfs and Smurfs 2, and he currently hosts The Bugle, a weekly satirical podcast.
In a statement, he said he was "incredibly excited to be joining HBO, especially as I presume this means I get free HBO now." He continued, "I want to thank Comedy Central, and everyone at The Daily Show for the best seven and a half years of my life. But most of all, I'd like to thank Jon Stewart. He taught me everything I know. In fact, if I fail in the future, it's entirely his fault."