Jimmy Fallon To Replace Jay Leno In 2014
The move will reportedly happen in February, at the end of the 2014 Winter Olympics. After weeks of rumors, NBC made the official announcement Wednesday.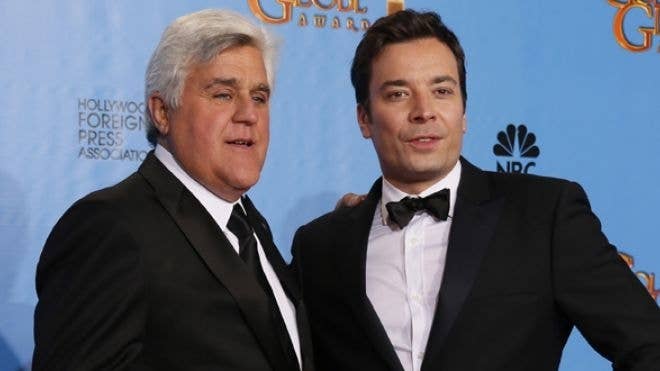 In a statement, Jay Leno offered his congratulations: "I hope you're as lucky as me and hold on to the job until you're the old guy."
Jimmy Fallon added that he's "really excited to host a show that starts today instead of tomorrow."
NBC has not yet announced the new Late Night host.
"We are purposefully making this change when Jay is #1, just as Jay replaced Johnny Carson when he was #1," NBCUniversal CEO Steve Burke said in the same statement. "Jimmy Fallon is a unique talent and this is his time. I'm thrilled he will become the sixth host of 'The Tonight Show' at exactly the right moment, in conjunction with our coverage of next year's Winter Olympic Games from Sochi, Russia."
In an interview with Bill Carter of The New York Times, Leno said the change "feels right" this time, as opposed to four years ago, when Conan O'Brien transitioned into Leno's seat and then left the network eight months later.
"The main difference between this and the other time is I'm part of the process. The last time the decision was made without me. I came into work one day and — you're out," Leno told the Times.
More from the announcement: