Terry Richardson Isn't Much Of An Artist, Art Critics Say
"He's a fashion photographer who uses the word 'art' to get women to take their clothes off."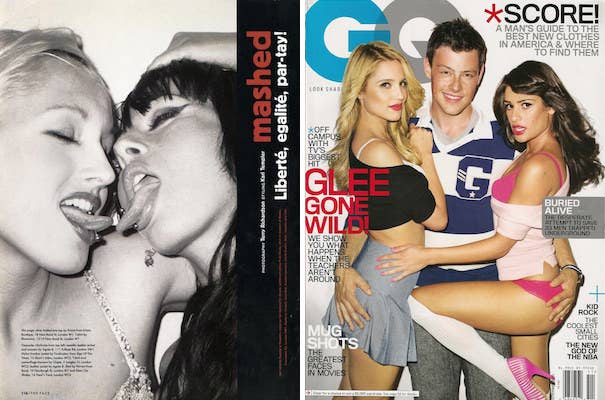 Fashion photographer Terry Richardson's defenders have fended off allegations that he's a sexual predator with a single word: "art."
"Is Terry Richardson an artist or a predator?" New York's Benjamin Wallace asked in a sympathetic article last month.
"Our company worked with Terry Richardson for his artistic and creative value and we are unaware about his private activities," Roberto Cavalli spokesman Andrew Lister recently wrote in an email to BuzzFeed.
But seven leading photography and art critics said in interviews with BuzzFeed that Richardson's work doesn't really qualify as art photography. It would, the critics said, be laughable to mention Richardson in the same sentence as the giants of recent photography to whom his defenders sometimes liken him — figures like Robert Mapplethorpe and Nan Goldin, whose explicitly sexual topics draw comparison to Richardson, but whose attention to visual form and language are entirely different.
"I actually don't consider Terry Richardson part of the art world," said Jessica Dawson, an art critic and visiting professor at UCLA, who rejected Richardson's defenders' contentions out of hand.
"Like Annie Leibovitz, Richardson's first allegiance is to whoever hires him, and his work's primary purpose is commercial," she said, adding that she couldn't think of any Richardson work in museum collections, and that even the galleries that show him "are places that flirt with fashion and celebrity" and "generally aren't part of the scholarship/criticism/connoisseurship conversation."
"He's a journeyman, not an artist at all," she said.
To be clear, the quality of Richardson's work isn't relevant to the allegations against him. But as Richardson continues signing new clients for his "creative value," his total absence from the actual art photography world has been strangely left out of discussions of his work and his actions.
"He is more a fashion and celebrity photographer than an artist, not that these distinctions count for very much," said Sebastian Smee, Pulitzer Prize-winning critic for The Boston Globe. "Is he a good fashion/celebrity photographer? Sure. On occasion."
The dismissals of Richardson were remarkably consistent — and hardly confined to the feminist precincts of the critical spectrum.
"The question 'Is Terry Richardson a good artist?' assumes that he is an artist at all, which he is not," said James Panero, the executive editor and gallery critic for the New Criterion. "He is merely a perpetuator of celebrity sleaze with a penetrating flash."
Other critics said Richardson has simply failed to do the hard work that typically accompanies the label "art."
"His style's remained incredibly similar over the years; it's made him an easy sell because he's got a brand. But is he deep? No. Does he keep on innovating? No. Does he add any statements of value to the world? No," said Corinna Kirsch, a senior editor at Art F City. "Aesthetically and ethically, he's a poor artist."
"Terry Richardson makes images that ask you to look at them not because they ask hard questions or question cultural norms, but because they are glossy and filled with celebrity," said Hyperallergic writer and critic Alicia Eler.
And critics almost unanimously dismissed the quality of Richardson's actual work.
"The ones of the landscape with the motel signs, etc., are straightforward and artless, driven by their supposed content," said poet and Hyperallergic critic John Yau. "The portraits are also straightforward and part of this country's preoccupation with youth — 'beautiful' teenagers. They are 'fashionable,' but are not otherwise interesting."
So, whatever the verdict on Richardson's alleged sexual abuse against models, don't expect him at the Whitney any time soon.
"Most of his images wouldn't make sense in a gallery — they aren't using that visual language," said Paddy Johnson, the founding editor of Art F City and columnist at Artnet, who dismissed Richardson's work as "formulaic."
"I don't want to talk about any of that in the context of art," Johnson said. "He's a fashion photographer who uses the word 'art' to get women to take their clothes off."