How The "Lady In Red" Became Turkey's Most Inspiring Meme
A photo of a young woman being pepper-sprayed becomes a symbol of the protests in Taksim Gezi Park.
On May 28, the first day of Occupy Gezi, Reuters photographer Osman Orsal captured a young woman being pepper-sprayed by a police officer.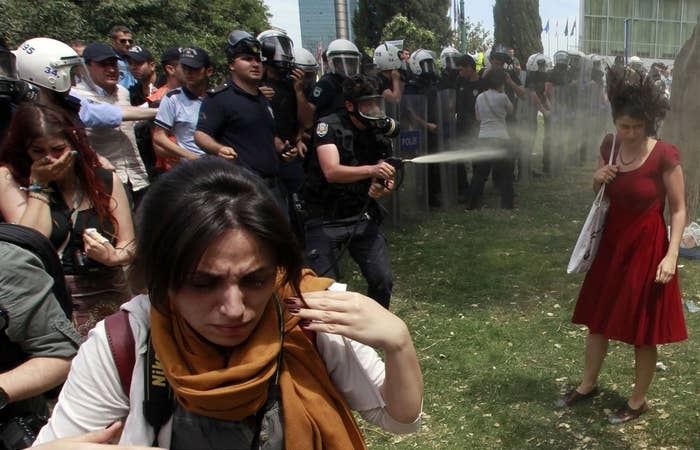 The incident immediately drew comparisons to this 2011 protest in the U.S.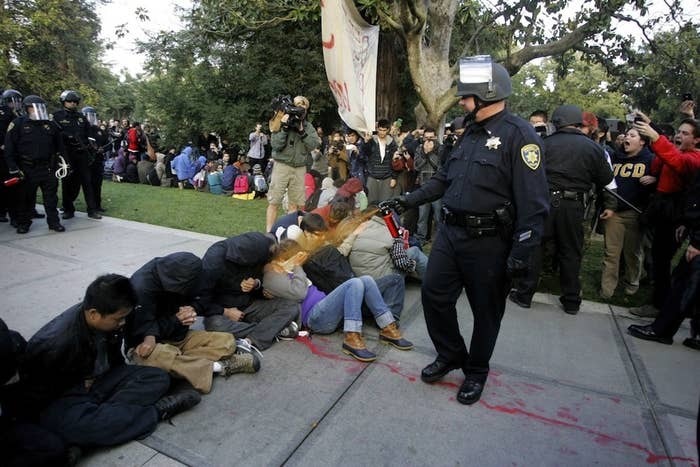 The photo quickly spread on social media, with the "lady in red" becoming a symbol of the burgeoning anti-government movement.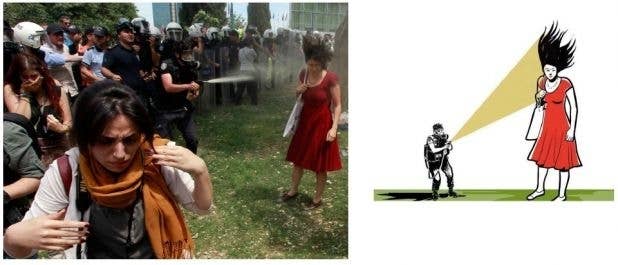 "No moment captures that spontaneous defiance and the police's heavy-handed response better than the lady in red," Michael Kelley of Business Insider wrote. Max Fisher of The Washington Post called the photo an "iconic and affecting symbol."
Reuters itself called her a "leitmotif for Istanbul's female protesters." A student involved in the protests told the news wire that the photo "encapsulates the essence of this protest."
In light of the photo's popularity, Reuters released more frames from the set.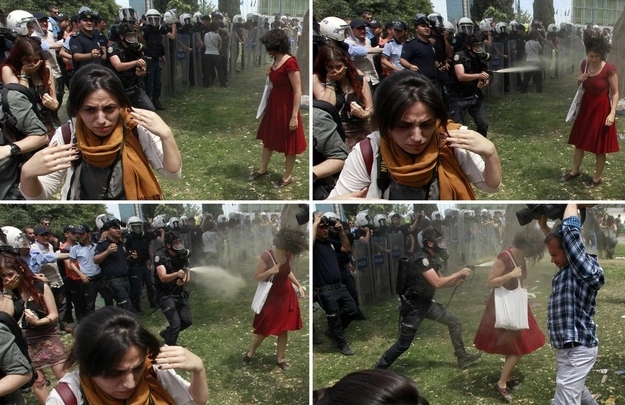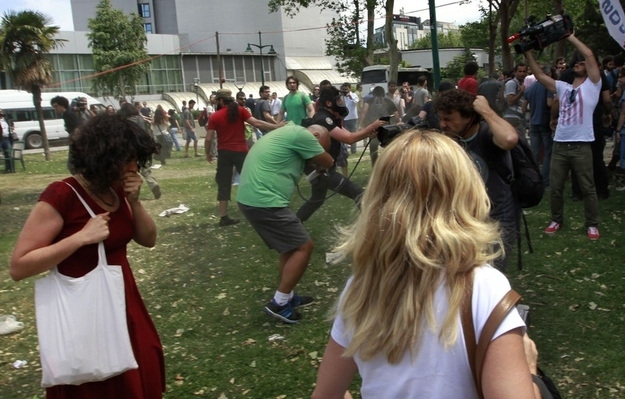 Another photographer captured her from a forward-facing angle.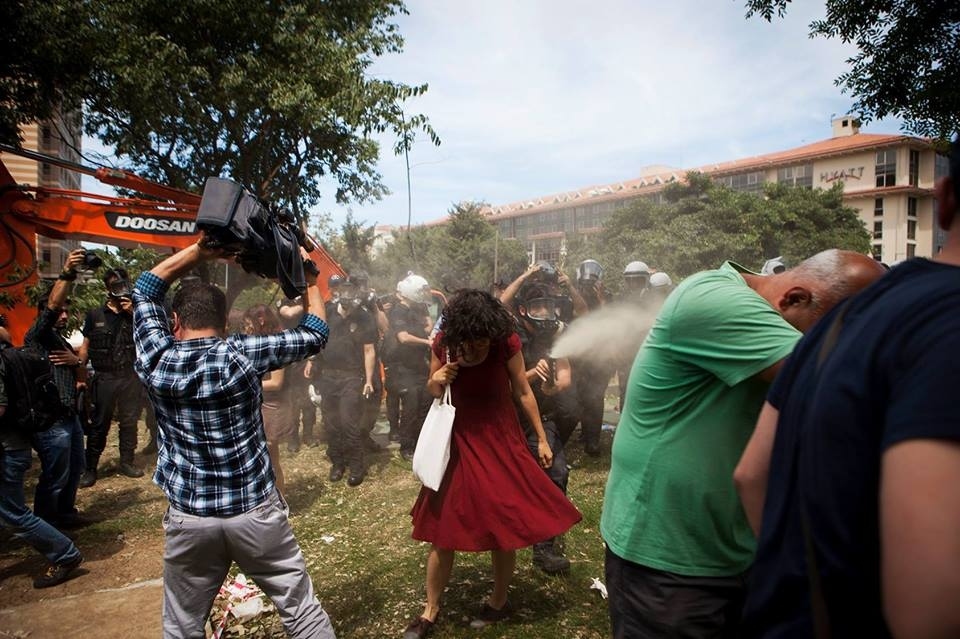 Meanwhile, Orsal, the original "red lady" photographer, was reportedly one of two journalists injured in demonstrations on May 29. The extent of his injuries is still unknown.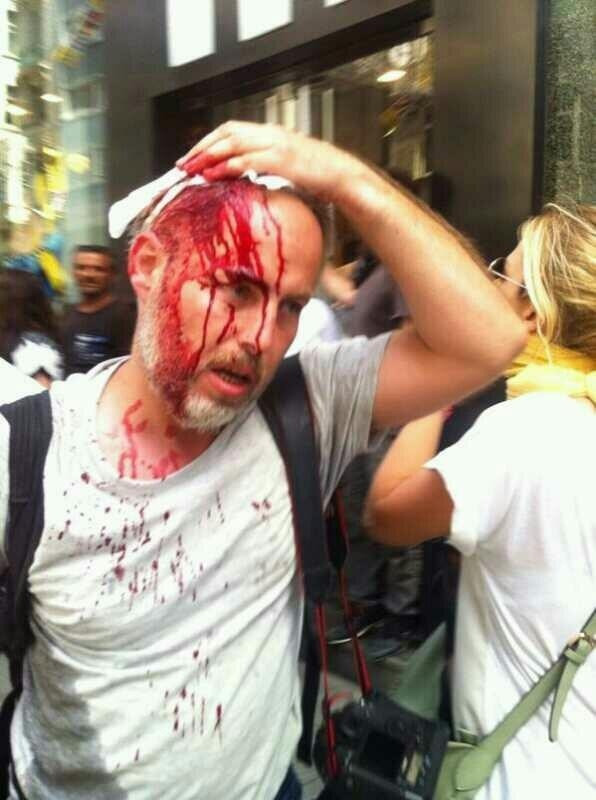 His iconic photo is still spreading, though, with the image being printed on a carnival-style cutout in Gezi Park ...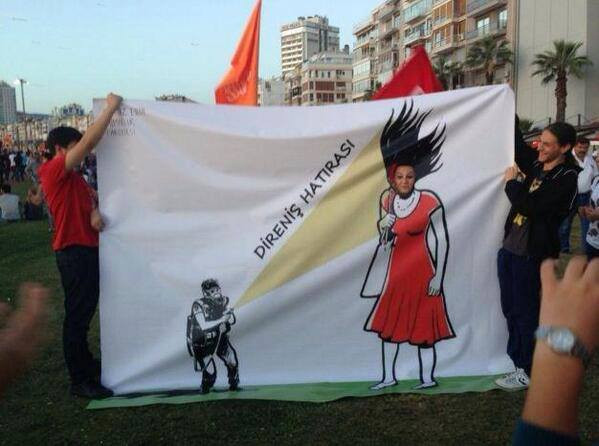 ... And inspiring even more art.
UPDATE: The woman has been identified by The Times of London and Turkish media as Ceyda Sungur, an academic.
"Every citizen defending their human rights, every worker defending their human rights, and every student defending university rights has witnessed the police violence I experienced," she said.