Hillary Clinton Is A Doodler
Secretaries of State — they're just like us!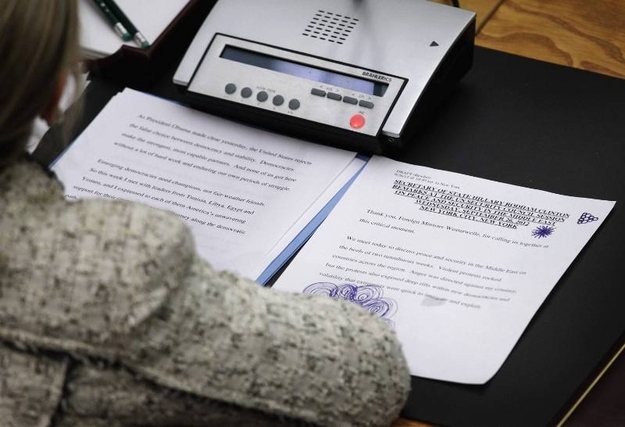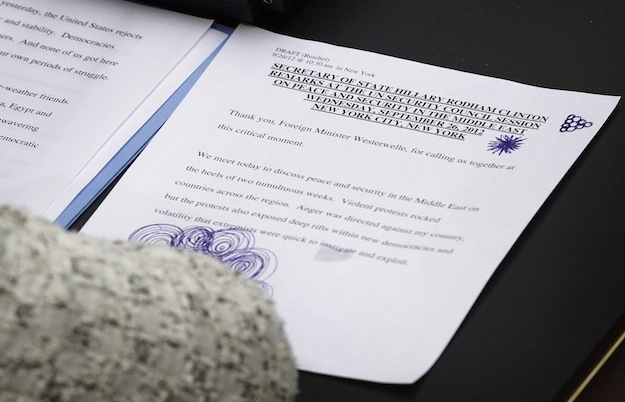 A Reuters photographer caught a glimpse at the first page of Secretary of State Clinton's speech during a Security Council meeting at the 67th United Nations General Assembly on Wednesday.

He also caught this gem today. We'd like to think the two are related.