Here's What Fidel Castro Looks Like Today
The geriatric Cuban leader makes a rare appearance at the polls.
The 86-year-old Castro unexpectedly showed up at a parliament election polling place in Havana this Sunday.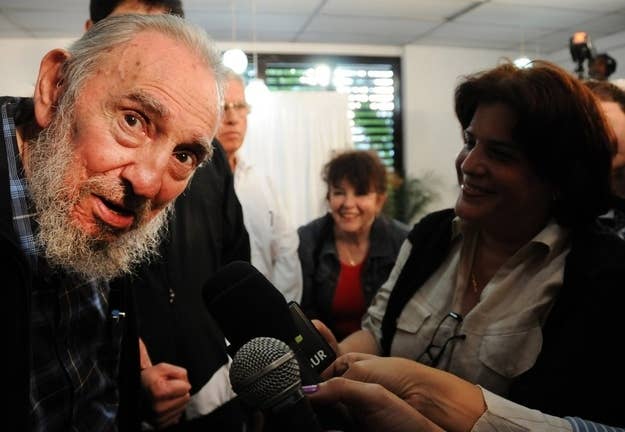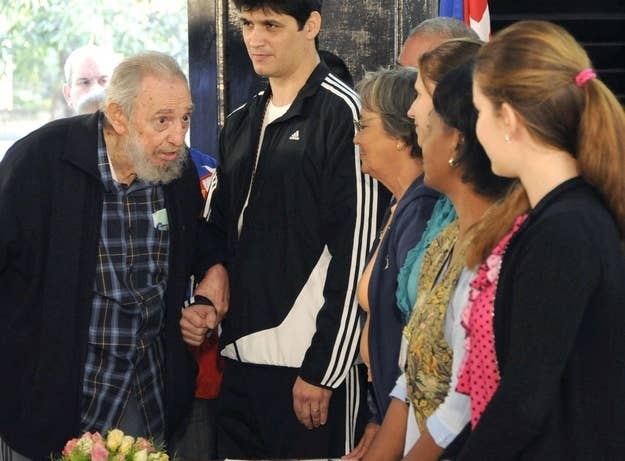 It was a surprise for Cubans and the press — the last time we saw Castro was in still photos in October, when he posed in a garden to fight off rumors of a debilitating stroke.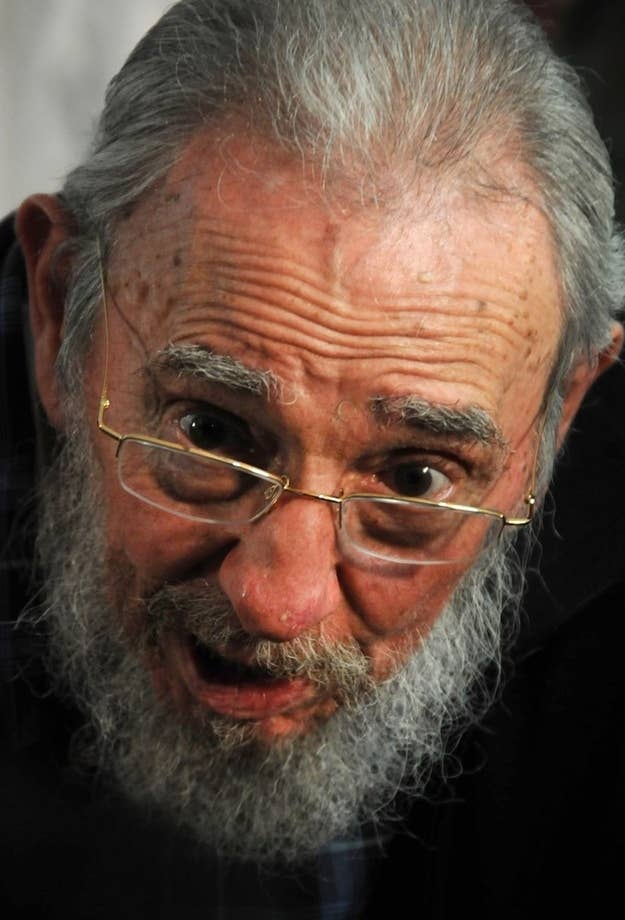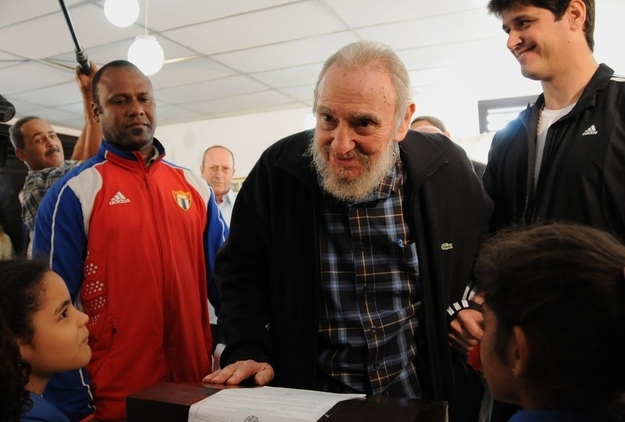 Castro didn't comment on his own health, but he did comment on the declining health of his friend, Venezuelan President Hugo Chavez.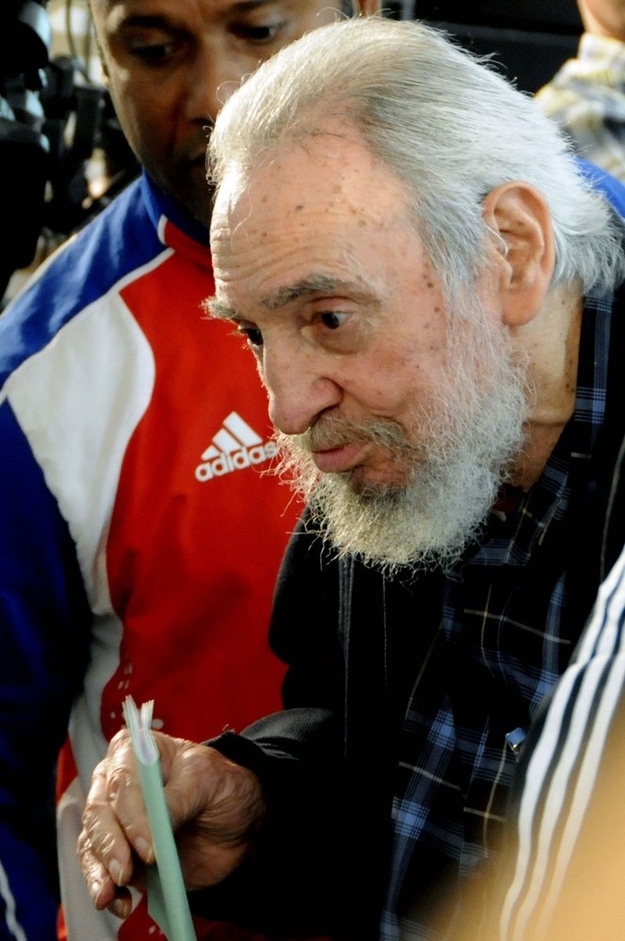 "He is much better, recovering," Castro said.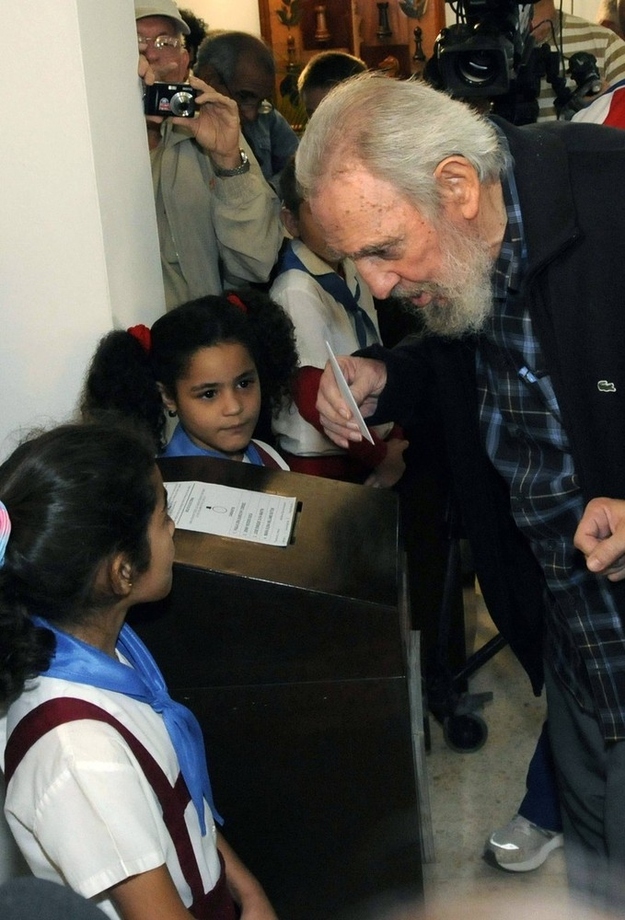 "It has been a tough battle, but he has been improving. We have to cure him. Chavez is very important for his country and for Latin America."