Here Are The Over-Stuffed Winners Of This Year's Fourth Of July Hot Dog-Eating Contest
There's a new queen and reigning king in Coney Island. But what about Kobayashi?
Every year, the Nathan's Famous-sponsored contest opens on Coney Island with the top women in competitive eating.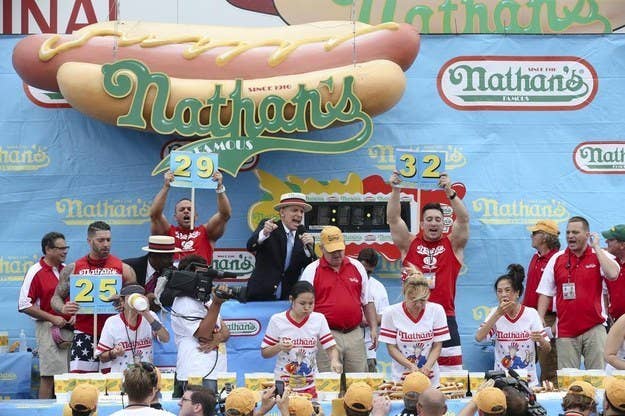 "Black Widow" — or Sonya Thomas, a 47-year-old South Korean native who lives in Virginia — has won the past three years.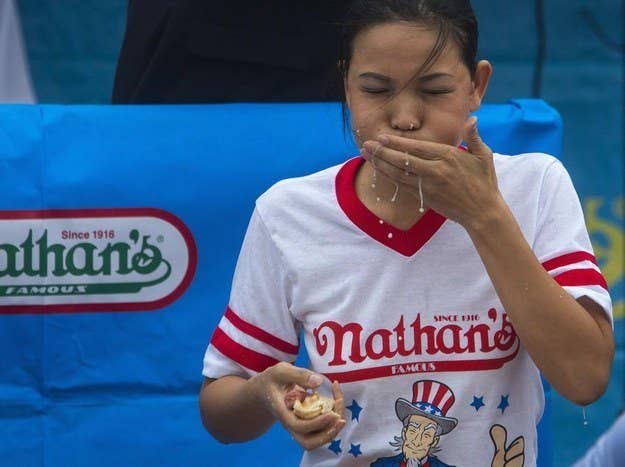 But she had serious competition this year in Miki Sudo, a 28-year-old from Las Vegas.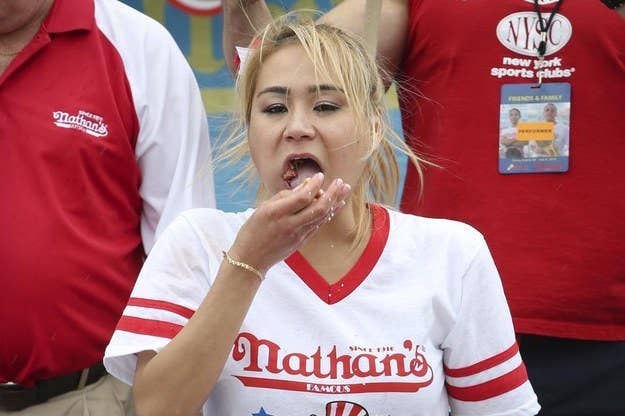 In the end, "Black Widow" ate 27¾ hot dogs in 10 minutes — nowhere near her 2013 record of 45.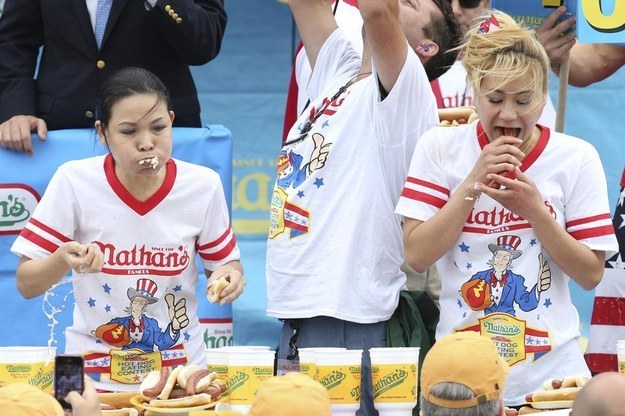 Sudo downed 34 dogs, ending Thomas's streak and taking home the $20,000 prize.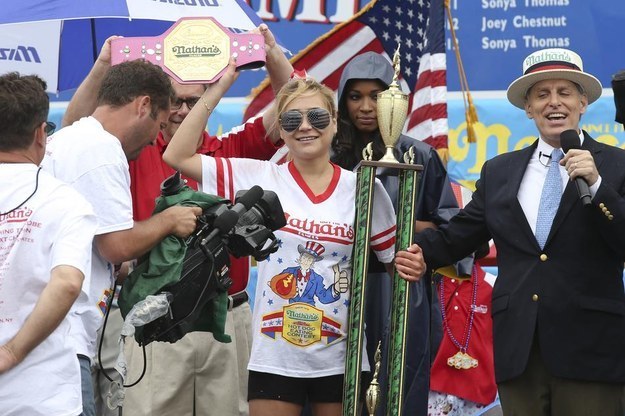 The men's competition began later in the afternoon — after reigning champion Joey Chestnut proposed to his longtime girlfriend live on ESPN.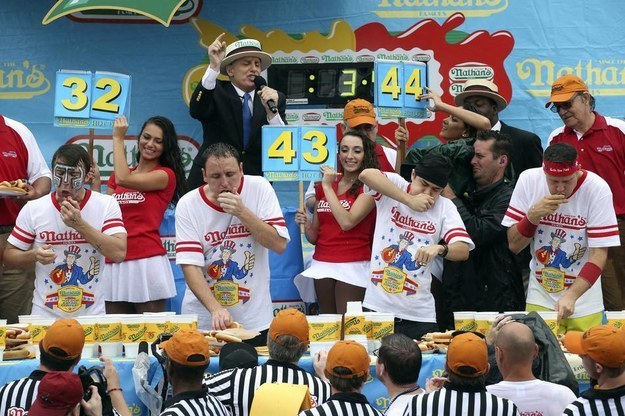 The race got close, with Matt Stonie at times taking the lead over "Jaws."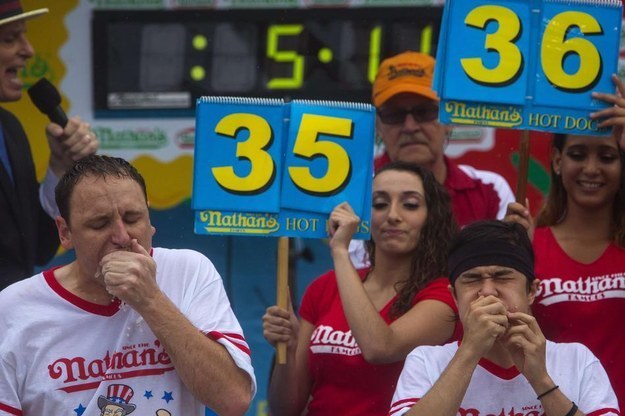 But Chestnut was the victor (for the eighth consecutive year) after consuming 61 hot dogs in 10 minutes.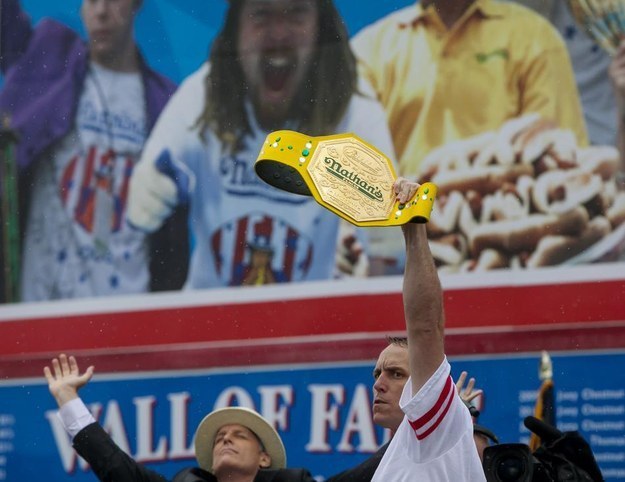 Meanwhile, Takeru Kobayashi — famously engaged in a contract dispute with Major League Eating — ate 113 bunless hot dogs at a Manhattan event countering the Coney Island competition.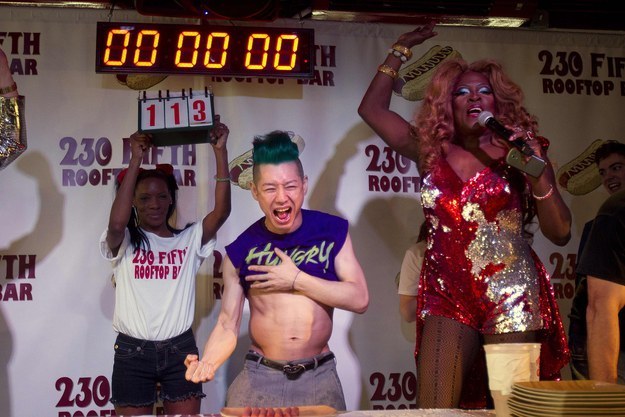 America!