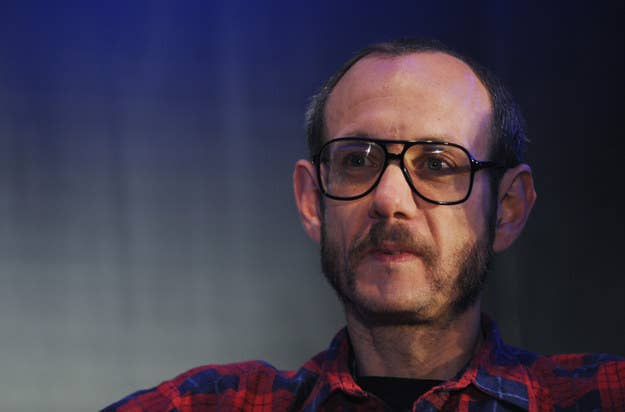 New York magazine's Sunday profile of Terry Richardson offered new insight into the photographer's youth and career, along with his defense against years of allegations that he coerces models into performing sexual acts during photo shoots. But the story also briefly mentioned two 2005 lawsuits filed against Richardson in California — though both were settled, they are part of the public record and hadn't been previously reported on. Below, for the first time, are the complaints in full.
On May 19, 2005, Romanian model Gabriela Johansson sued Richardson for fraud, misappropriation, invasion of privacy, breach of contract, and intentional infliction of emotional distress. The suit centers on what Johansson said was a "test shoot" with Richardson at the Chateau Marmont, which she attended with other models from her agency.
Johansson said when she arrived at the hotel, she filled in her necessary information on "sign-in" papers, but never reviewed a model release and wasn't given a duplicate copy of the papers. She said during the topless shoot, Richardson pushed "aggressively" for her to get completely nude; she felt "very uncomfortable," according to the complaint, and refused to continue.
After reviewing Johansson's portfolio, Richardson proceeded to take photographs of Johansson. As soon as Richardson began taking the topless Photographs [sic] of Johansson, Richardson requested Johansson to show more than merely a topless pose, and then ultimately pushed aggressively for her to pull down her bottoms and/or remove all of her clothes — which was not the stated and represented purpose of the casting session. Johansson became very uncomfortable with Richardson's conduct and his requested poses as he continued to push aggressively for full nude versus only semi-nude/topless photographs. Although Johansson was initially pressured by Richardson under the false pretense and promise of a potential modeling job to participate in nude poses of which she was extremely uncomfortable, Richardson's conduct quickly resulted in Johansson's refusal to continue and her termination of the Casting Session. Johansson's participation in the Casting Session and any alleged agreement for the use of the Photographs by Richardson was thereby rescinded.
Richardson's photos of Johansson — "highly offensive to her, an invasion of her privacy and damaging to her career," according to the complaint — were published on his website in the fall of 2004 and a national gallery exhibition titled Beautiful Losers: Contemporary Art and Street Culture. When Johansson's lawyers sent cease-and-desist letters, Richardson sent back the forms she allegedly believed were "sign-in" papers.
Johansson is informed and believes and based thereon alleges that Richardson has an ongoing scheme and practice of intentionally and fraudulently inducing or tricking vulnerable models including those for whom English is a second language, into signing unlimited model releases without considerate and without their knowledge in order that Richardson may exploit their photographs for his own commercial gain.
The lawsuit calls Richardson a "smut photographer who posing as a legitimate photographer fraudulent lures professional models into allowing him to photograph them for alleged professional casting auditions, and then exploits their photos as past [sic] of a sleazy and tortious scheme."
The case was dismissed on Aug. 17, 2005. New York reports it was quietly settled.
On Nov. 14, 2005, lawyers for Frank "Speedy" Lopera filed a complaint against Richardson and his publisher Taschen America for invasion of privacy, intentional infliction of emotional distress, and negligence. Lopera said when he was 17 — about 1995 or 1996 — he visited Richardson's home studio for a "test" session, described to Lopera and his agent as a session "solely for the experience of both the photographer and the subject."
Lopera wasn't told in advance that the session would involve getting nude or that the photos would ever be published, according to his complaint. He was allegedly also not asked — nor was his legal guardian asked — to execute a written release.
Upon arriving at Mr. Richardson's apartment, Mr. Richardson immediately made Mr. Lopera feel comfortable. Unlike the limited test shoots (and later fashion shoots) Mr. Richardson did not issue instructions. Instead he simply and enthusiastically urged Mr. Lopera to pose in for several roles of clothed photographs. During the course of the session, Mr. Richardson bluntly suggested taking the Nude Photos and in a manner which he has become accustomed persuaded a self-conscious person to disrobe.
During the session, Mr. Lopera expressed that he was not comfortable taking the Nude Photos and that he did not want them to become public. Mr. Richardson assured Mr. Lopera that the pictures were not for any publication or any other public purpose.
Four photos from the alleged "test" session were later published in Richardson's Taschen book Terryworld — three in which Lopera's penis is visible. In years afterward, Lopera said he worked with Richardson again, modeling for Levi's Jeans, Arena Homme + magazine, The Face magazine, i-D, Rolling Stone, and Spin. (He would also go on to date frequent Richardson collaborator Lady Gaga.) But when the Terryworld photos were published and Lopera was more established, he said he felt "embarrassment and humiliation."
In subsequent court filings, Lopera's lawyers repeatedly brought up Richardson's admitted history of drug abuse.
But these were not simply the indiscretions of a wasted youth. This lifestyle has persisted and apparently continued into 2001 and was definitely present at the time that Mr. Richardson has his encounters with Mr. Lopera.
Richardson denied Lopera's accusations — particularly the timing of the alleged shoot; he said the first time he photographed Lopera was when Lopera was 19, not 17. Lawyers for Richardson also said Lopera was trying "for a second bite at the apple" and defended Richardson's art in their filings:
Although Mr. Richardson's photographs — especially those with overtly sexual themes — may at times shock the viewer, he is venerated by his peers and by the academic and critical communities as an artist whose work depicts and comments upon life in its truest form, with blemishes intact.
The case was settled on May 9, 2006.
New York also reported that "as many as nine" models in 2004's Terryworld have threatened legal action.
BuzzFeed reached out to Richardson's spokeswoman for comment and will update this story with any response.
Email the author of this post at jessica.testa@buzzfeed.com.