Half-Naked Protesters Fight Tax Collectors In Italy
Like the Boston Tea Party, but without pants.
On Tuesday, five Italian businessmen dropped trou outside the parliament building in Rome.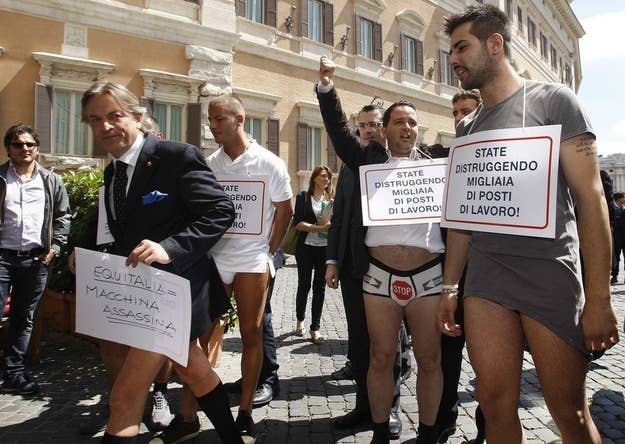 They represented a lobby called Cobas Imprese, protesting Equitalia, a controversial tax collection agency they accuse of harassing Italians in debt.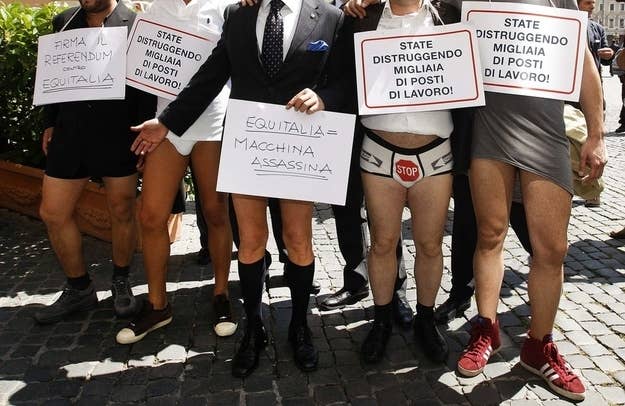 "In the past 18 months, 162 businessmen have committed suicide because they have ended up in the teeth of this agency," Cobas Imprese Presdient Giuseppe Graziani told reporters, according to Reuters.
Their signs read "You are killing thousands of jobs."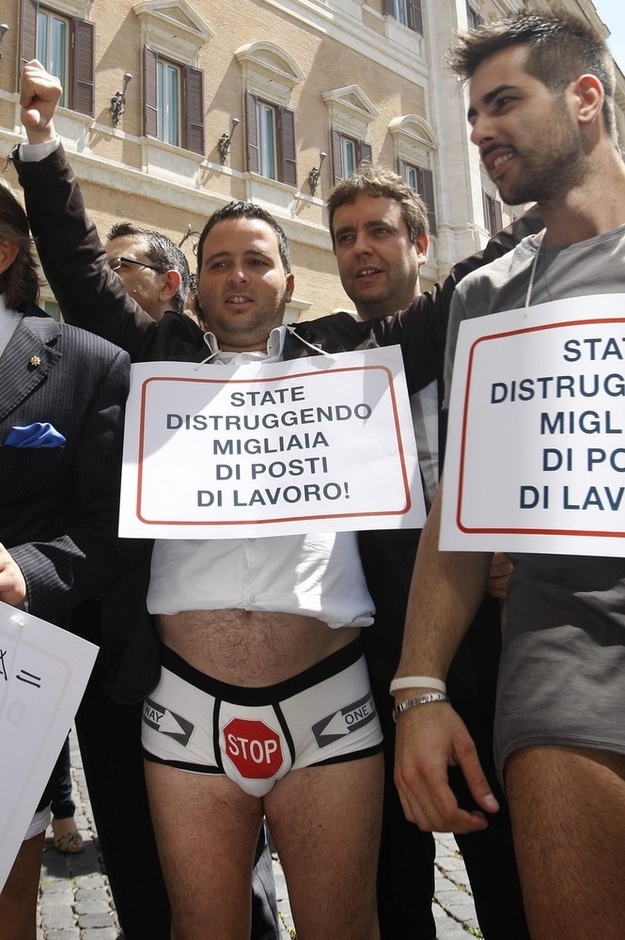 The men want the agency to be abolished — something former prime minister Silvio Berlusconi has also called for.