Pressured By Feds, Georgia Changes Policy On Trans Prisoners
Lawyers for Ashley Diamond, the transgender woman suing prison officials for denying her hormones, said they're "pleased" and "reviewing the new policy."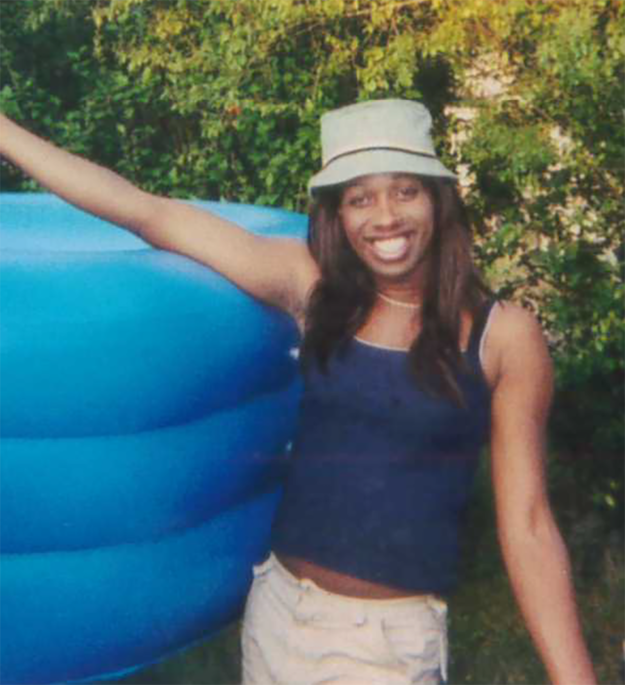 Georgia changed its policies regarding medical care for transgender prisoners on Tuesday, April 7, ending the "freeze-frame" rule that inspired a major lawsuit in February and a condemnation from the U.S. Department of Justice last week.
Previously, Georgia's rule was that inmates diagnosed with gender dysphoria — the medical diagnosis that often precedes treatment for transgender people — could maintain the level of transition at which they entered prison. But for many inmates, this level is difficult to prove, resulting in diagnoses not being given or requests for hormones being denied.
The new policy states that "If a diagnosis of Gender Dysphoria is reached, a treatment plan will be developed that promotes the physical and mental health of the patient. The development of the treatment plan is not solely dependent on services provided or the offender's life experiences prior to incarceration." (View the full standard operating procedure document provided to BuzzFeed News here.)
The change came four days after the U.S. Department of Justice issued a brief in 36-year old transgender inmate Ashley Diamond's lawsuit against Georgia prison officials, identifying "freeze-frame" policies as unconstitutional.
"Prisoners with gender dysphoria should not be forced to suffer needlessly during their incarceration simply because they were not receiving care, or could not prove they were receiving care, in the community," Vanita Gupta, acting assistant attorney general for the Civil Rights Division, said at the time.
The change was also announced in court on Thursday. The New York Times was present at the hearing, where Georgia officials reportedly said Diamond had been receiving hormonal therapy since March 2015. Diamond's lawyers contested that Diamond's new dosage "appeared too low to be therapeutic," according to the Times.
In a statement Friday, David Dinielli, deputy legal director of the Southern Poverty Law Center — which brought the lawsuit on Diamond's behalf in February — said Diamond's legal team was "pleased to learn that the Georgia Department of Corrections has rescinded its prior, unconstitutional policy."
"We currently are reviewing the new policy to make certain that it complies with constitutional requirements and that it will ensure improved care for Ashley Diamond and others in her circumstances, who are among the most vulnerable and targeted for abuse and mistreatment in our prison systems," Dinielli said.
It's a markedly new approach for the Georgia Department of Corrections, which allegedly refused to meet Diamond's requests even after a prison psychologist urged she continue her hormone therapy and after Diamond attempted suicide and self-castration in prison. (Diamond had been taking hormones for 17 years prior to being jailed, she said.) The department also didn't budge after the SPLC began publicly demanding Diamond's needs be met in May 2014.
Diamond's lawsuit is also about more than her medical care. The inmate has also claimed Georgia's prison system has disregarded her "vulnerability to sexual assault" by putting her in male facilities.
In December, BuzzFeed News reported that Diamond had allegedly been sexually abused at least seven times since her incarceration began in 2012. According to a sworn affidavit from one of Diamond's fellow inmates, Diamond has had to "''fight off' predators and beg staff for help only to be ignored or called derogatory names." Diamond — whose maximum release date is November 2023 — has also been reprimanded for presenting as "insufficiently masculine," Dinielli told BuzzFeed News. In one instance, she was told she couldn't maintain her eyebrows because "this is a male facility and your gender is male."
The Department of Justice, when it issued its brief on Diamond's medical care, said it may comment in the future on the sexual abuse portion of her lawsuit. If it did, the impact could be wide-reaching.
Zahara Green, another transgender woman and former Georgia inmate, is currently suing prison officials for assigning her to a protective custody cell with a sexually violent offender — a man who had allegedly been harassing Green for weeks, and whom Green allegedly reported in letters to her facility's warden and deputy warden.
Read Georgia's new policy here:
Download PDF