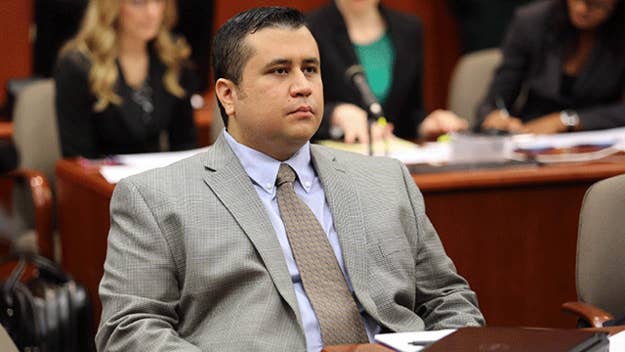 Four days after a jury ruled he was a free man, George Zimmerman reportedly helped assist a family whose SUV overturned on a highway near the Sanford, Fla., neighborhood where Zimmerman shot Trayvon Martin in February 2012.
On Monday afternoon, ABC News reported that George Zimmerman "emerged from hiding" when he reportedly "pulled an individual from a truck that had rolled over," a spokesman for the Sanford Police Department said.
In a statement, the Seminole County Sheriff's Office offered a more detailed version of what happened. From Heather Smith, deputy director of Seminole County Sheriff's Office Public Affairs Division:
On Wednesday, July 17 at approximately 5:45 p.m., the Seminole County Sheriff's Office (SCSO) responded to a single car accident in the area of 1-4 and SR 46 in Sanford, Fla. A blue Ford Explorer SUV had travelled off the road and rolled over. There were four occupants inside – two parents and two children.

SCSO's responding deputy reported that when he arrived, two men - one of whom was George Zimmerman - had already helped assist the family by getting them out of the overturned vehicle.

Zimmerman was not a witness to the crash and left after making contact with the deputy. There were no report [sic] of injuries to the vehicle occupants
A spokeswoman for the Florida Highway Patrol said it did not investigate the crash.