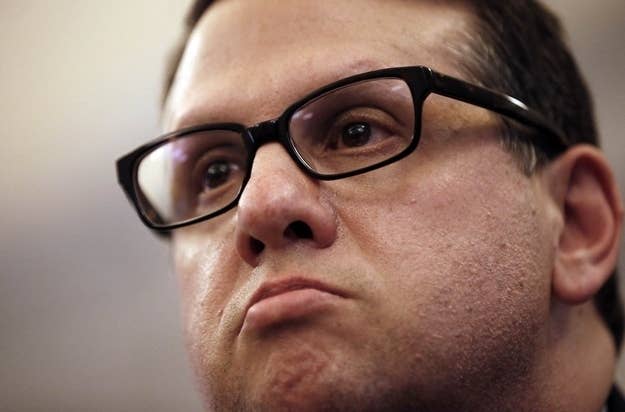 A lawyer for David Wildstein — the former Port Authority official who allegedly closed two lanes of the George Washington Bridge in an act of political retribution — said in a letter Friday that "evidence exists" regarding New Jersey Gov. Chris Christie's "knowledge of the lane closures, during the period when the lanes were closed, contrary to what the governor stated publicly."
The letter, obtained by The New York Times, was sent by Wildstein's lawyer to counsel for the Port Authority of New York and New Jersey. Wildstein's lawyer asks Port Authority to "reconsider [its] decision to deny Mr. Wildstein payment of his legal fees and indemnification."
Buried paragraphs below that request is an indication Wildstein believes Christie knew more than what he claimed in early January, when the Record exposed emails between Christie aide Bridget Anne Kelly and Wildstein plotting the closures — including Kelly's now-infamous phrase, "time for some traffic problems in Fort Lee."

Christie has denied any involvement with the lane closures, reportedly carried out under the guise of a traffic study to punish a mayor that wouldn't support the governor during his landslide reelection.
"I had no knowledge of this — of the planning, the execution or anything about it — and that I first found out about it after it was over," Christie said earlier this month.
In a statement released following the Times' story, a Christie administration spokesman reiterated that Christie "only first learned lanes were closed when it was reported by the press and ... had no indication that this was anything other than a traffic study."