Not long after Keila Pulinario was released from prison, she was hit by a car while walking to work.

Pulinario was pissed off. Before the accident, she'd worked her first post-incarceration job at a culinary company that ran a cafeteria in New York City's financial district. Afterward, she had to accept that her life wouldn't be the same — that the back and shoulder injuries she'd suffered meant she could no longer be the same "beast in the kitchen," on her feet all day without the time or flexibility to sit down and rest every so often. She couldn't lift a heavy pot or pan with one hand anymore, let alone multitask at the breakneck pace of a commercial cook.
Adjusting to her body's new reality was frustrating, but she was enraged by what she said came next. Because prison had left a two-decade crater in Pulinario's professional experience, she was turned down for disability benefits based on her limited work history. Pulinario had spent nearly every day of her sentence working: as a cook, a prison day care staff member, a porter, a builder in the industry program. When she looked around the public assistance office where she applied for disability, she saw things she might have assembled with her own still-calloused hands: metal cabinets, cubicle walls, the panels concealing the wiring for computers and phones. New York inmates get paid around 30 cents an hour to construct office materials for state buildings. Pulinario was surrounded by evidence of her work history. But that wasn't enough for the state that had put her away at age 21, when she shot and killed the man she said raped her.
Pulinario worried her life was over, just as it was beginning again. She was 41 then, but sometimes she felt as young and unmoored and restless as the day she went to jail.
Then a friend showed Pulinario the app Umi Kitchen. Backed by New York restaurateur Danny Meyer, Umi was like Seamless, a food-delivery service, but for home-cooked meals. After a few weeks selling her meals on the app on her own schedule, Pulinario came up with a new idea. At a Hunter College photography exhibit — featuring portraits of formerly incarcerated women, including Pulinario — she told friends she was thinking of starting her own catering business. They loved the idea. Their encouragement gave her confidence. And they gave her connections. One friend's boss, a professor who studies effects of mass incarceration, was at the exhibit; when that boss heard Pulinario's idea, she told Pulinario she was hosting an event for 70 people the next week. "You think you can do it?" she asked.
"Hello, I cooked for 800 in prison!" Pulinario recalled thinking. A year ago, that job led to the founding of her catering business, Chi Chi's Kitchen.
The first time I met Pulinario, she was selling food at an outdoor party in Manhattan's Chelsea neighborhood, on the same block as Bayview Correctional Facility, one of the four prisons where she served time. At Bayview, Pulinario said, she was a porter. She cleaned and buffed the floors until you could see your reflection in them. But Hurricane Sandy destroyed the prison — destroyed her floors.
The block party was celebrating Bayview's transition into the Women's Building, a future hub for advocacy organizations centered on women and girls that's been endorsed by Gloria Steinem and funded by Jennifer and Peter Buffett's NoVo Foundation. Through a group called the Women & Justice Project, Pulinario is on a team of formerly incarcerated women consulting on the development of the Women's Building. This is what Pulinario calls the "sunshine part" of reentry: a chance to work alongside other women who did time — her sisters, as she calls them — to transform the wreckage of their lives into something clean, pure, and good.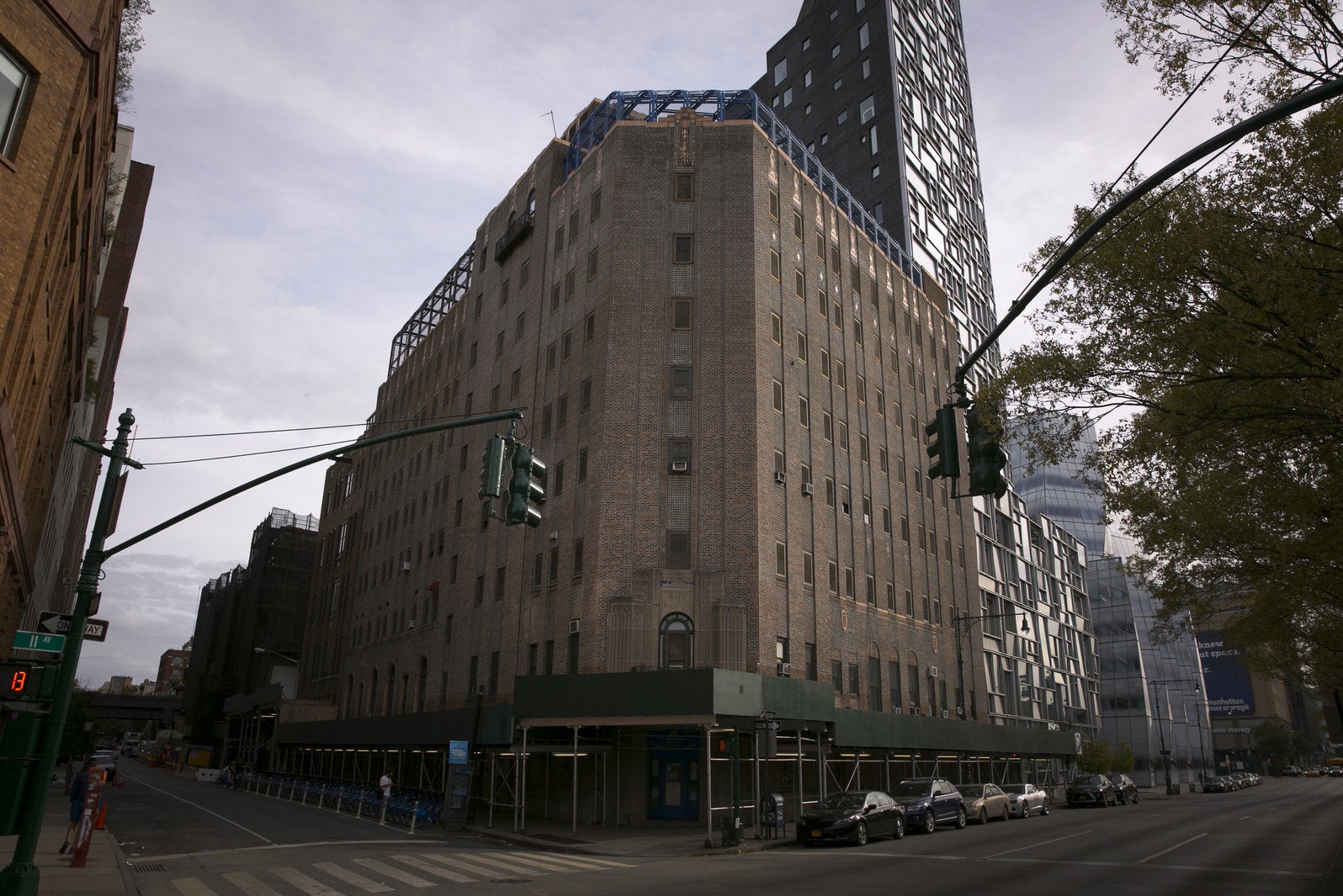 Reentry is difficult for anyone who's spent time in prison. For women especially, life after incarceration isn't just the uphill battle they'd been warned about as inmates. It's a cliff.

Time behind bars is time lost with family and friends. Holidays, graduations, births, and deaths are missed. So are the technological advancements that dramatically change society and the job market. Pulinario entered prison in 1997, when New York City's subways still took tokens instead of MetroCards, and before anyone had heard of Google, Facebook, or Twitter. The joy of her release — on April 28, 2014 — was immediately followed by trepidation. She was free, but in a world she didn't recognize.
"Everything is overwhelming, and no one really gets that," said Pulinario, who lived with relatives on Long Island for the first three months after prison. "I needed to know baby steps. You gotta teach me like I'm a 2-year-old. Literally, that's how I felt about everything. They didn't quite get that."
"Everything is overwhelming, and no one really gets that. I needed to know baby steps."
She was given an iPhone 5 by a family member but struggled to master it and felt stupid asking for help. Her anxiety deepened whenever she encountered new technology, which was almost every day. After those three months, Pulinario moved to Queens to join Hour Children, a kind of halfway house for women coming out of prison, which had a six-month program to help residents learn technological skills and break into the job market.
Eventually a friend — another formerly incarcerated woman — told Pulinario about an opening in the lower Manhattan kitchen where she worked. Her friend had already recommended Pulinario to her boss, which Pulinario knew gave her an advantage. But she also knew she still had to get through the interview. And that came with the risk of talking about her past.
"It's not an easy process. You fear not only being judged, but being questioned: 'Where you been for 20 years?'" Pulinario said. She recalled dressing for the interview in the sensible loafers and black business slacks her family had given her, pinning back her long, curly brown hair. Normal job-interview questions that would seem routine to others left Pulinario walking a verbal high-wire. She had no idea if the interviewer knew about her past, but if he did, she couldn't tell if he cared. When the boss asked about her prior experience, Pulinario told him she had cooked for years at a very large institution.
"I didn't lie," she said. "Prison is an institution."
After she got the job, she had to complete a questionnaire for payroll that asked if she'd been convicted of a felony within the last 10 years. Once again, she didn't lie. "I was like, 'No,' because my conviction was 20 years ago." The program at Hour Children had taught her to be ready for these kinds of questions; employers don't exactly welcome ex-cons with open arms.
But for formerly incarcerated women, it doesn't just feel harder to secure a job — finding financial security, thus regaining independence — after prison. It is harder.
After their release, women are "underemployed and unemployed," as the Justice Department put it in 2010. They work less, earn less, and advance less compared to their male counterparts, research over the past decade has shown. To earn money, more formerly incarcerated women end up resorting to illegal activities — selling drugs, robbery and theft, prostitution — driving them back into the prison system at rates higher than men in some areas. Financial independence and recidivism rates are tightly intertwined, these studies indicate. When one goes up, the other goes down.
Two New Jersey lawmakers are currently pushing a bill to help ease job-hunting during reentry, creating a process in which former prisoners can obtain state-issued documentation certifying them suitable for employment. But the measure has been slow-moving. In at least 29 states, including Pulinario's New York, "ban the box" initiatives have eased some ex-prisoners' fear of discrimination, preventing employers from including questions about criminal histories on job applications.
But even in those states, the stigma of having served time can feel greater for women than it does for men. It's more "socially accepted," Pulinario said, for men than women to have records. Especially when that record involves murder. Just ask Michelle Jones, the PhD candidate whom Harvard University accepted and then rejected based on concerns the school would face backlash for admitting a woman who murdered her 4-year-old son. Or ask Pulinario herself.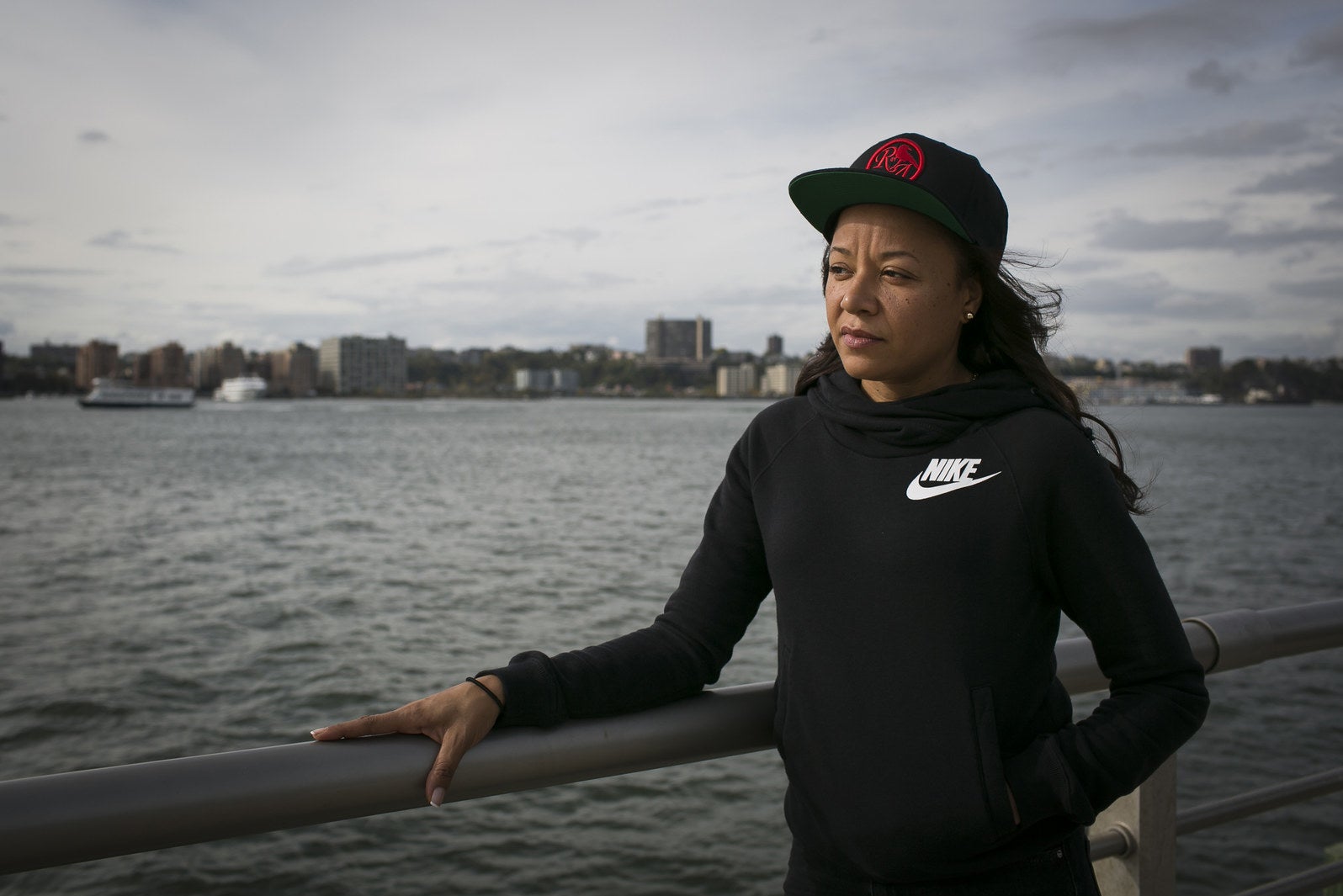 Pulinario grew up in Brentwood, on Long Island, the oldest of four children and her parents' only daughter. She had a good upbringing, she said, but as a teenager she rebelled, driven into the streets in part by the rigidity of her strict religious home.

When she was 21, Pulinario said a man she had considered a friend raped her. When she found out he'd been bragging about having sex with her, she decided to confront him. When he laughed and threatened to rape her again, Pulinario said, she shot and killed him with the gun she said she'd brought to protect herself. A month later, while being interviewed for several hours by police — who were interviewing her ex-boyfriend at the same time — Pulinario admitted to the crime.
Since then, Pulinario has never denied that she killed the man she accused of rape. But at her high-profile trial in May 1997, her lawyer argued the crime was a response to Pulinario suffering from post-traumatic stress disorder and rape trauma syndrome. For two weeks, this argument — unconventional, though not unprecedented — captivated local headlines. The media told a dramatic tale of two families, once close, now torn apart by rape and murder. But the trial turned against Pulinario when the judge limited the testimony of an expert on rape trauma syndrome who was supposed to testify for the defense.
Pulinario was variously cast by prosecutors and the media not as a rape survivor but as her victim's "ex-lover," a woman who'd had consensual sex with him and then lied about being raped when her new boyfriend found out. The strategy worked; one juror later admitted he didn't believe she was raped. After the guilty verdict, which was broadcast on Court TV along with the rest of the trial, Pulinario was given the maximum sentence for second-degree murder: 25 years to life.
When she got to prison, it became clear to Pulinaro she had two choices, she said. She felt angry and destructive, and she could let those feelings consume her. Or she could fight what she felt was the injustice of her sentence and accept the mentorship of "more positive women" at her longtime facility, Bedford Hills Correctional Facility for Women, she said — mentors like Kathy Boudin, the 1970s-era radical and convicted murderer turned Columbia professor.
In 2003, Pulinario participated in a documentary produced by the Vagina Monologues creator Eve Ensler, who was leading a writing workshop at Bedford Hills. In the film, Pulinario appears baby-faced and somewhat shy. At some points in the documentary, she's comforting other women in her workshop, like Pamela Smart, the woman convicted of conspiring with her underage lover to kill her husband (a crime that inspired the book and film To Die For). Other times she's seen sitting at a classroom desk scattered with plastic juice bottles, listening and sharing her own story.
"I truly didn't have a care in the world for seeking further education once I finished high school," Pulinario says in one scene. Now: "I want to learn every day, every minute, every second."
Prison changed Pulinario. She wasn't just maturing. Every day inside, she became more of a fighter, working to get her sentence reduced with the support of the women around her. She was the "baby upstate," as one of her sisters, Sharon White-Harrigan, recalled; everyone took care of her. After years of going through the motions of appealing her sentence at a state level — which failed — and then appealing at the federal level, the unthinkable happened.
"That gave everybody hope. If Keila did it, I can do it."
She can recall that day in 2005 vividly. After roll call, Pulinario was summoned to the law library, where inmates received updates on their legal cases. Everyone else went out to the yard. As soon as she got the news that she'd won her federal habeas corpus, successfully appealing her sentence — it all came down to the state judge's decision to limit the rape trauma syndrome expert's testimony — Pulinario bolted outside, she said. The women in the yard were all lined up against the fence, waiting to hear the decision. When they saw Pulinario's face, when they saw her running toward them as fast as she could, they erupted.
When Pulinario tells this story now, she sobs, remembering the joy and relief and solidarity of those women all lined up for her.
"That gave everybody hope," she said. "'If Keila did it, I can do it.'"
Pulinario went back to court with the goal of being resentenced to the minimum for second-degree murder: 15 years to life. She'd already served 10. She could handle five more, she said. She had her sisters beside her, and they were all fighters.
During Pulinario's sentence, women inmates settled a class-action lawsuit that changed pat-frisk policies in the state so that female correctional officers would perform them whenever possible over male officers, and inmates like Pulinario who had a history of sexual trauma could demand a woman every single time. When college classes were cut from Bedford Hills due to federal and state funding cuts, Pulinario and others fought to successfully bring them back.
"Women together fight together," she said. Even after prison.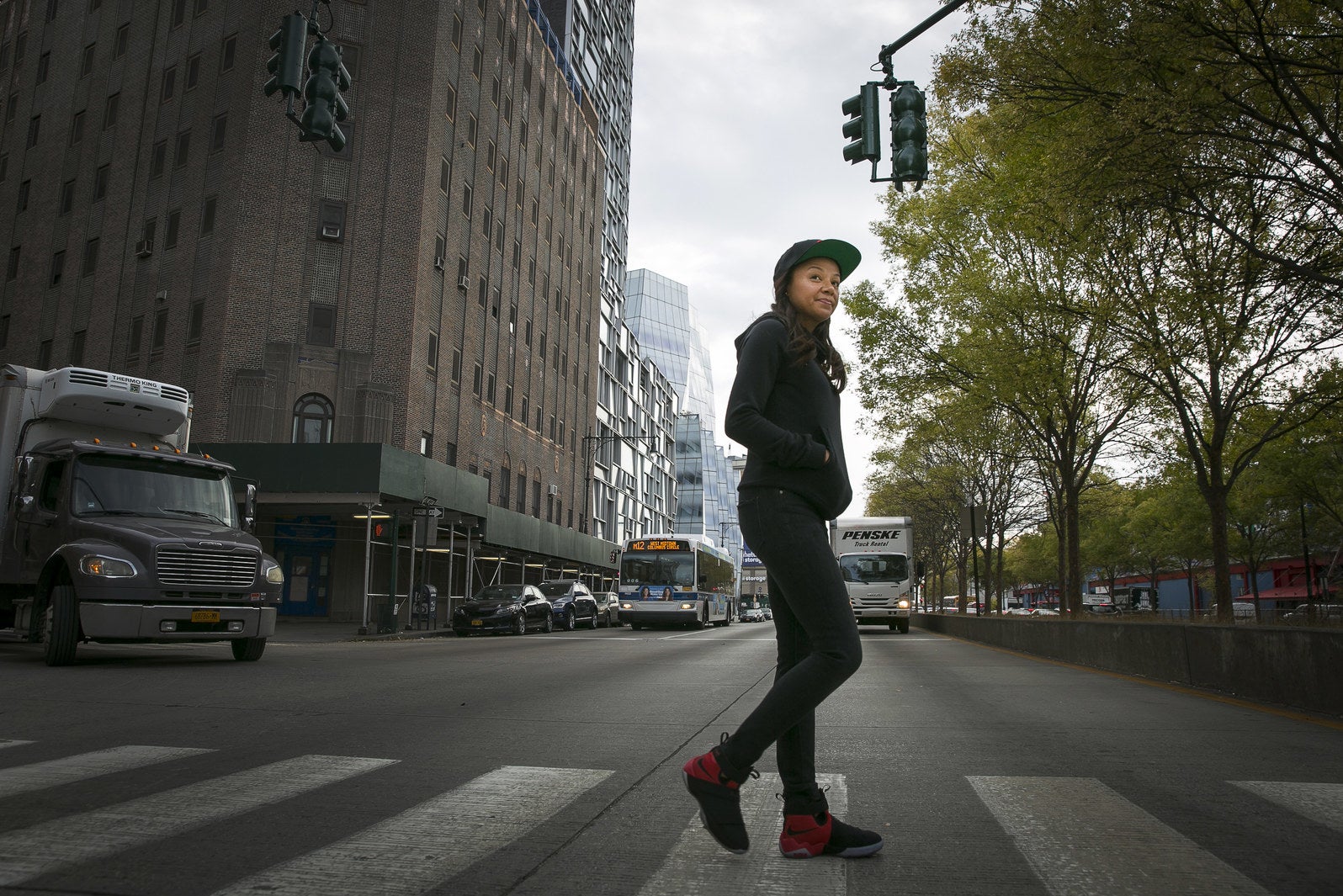 There's this idea that prison officials and parole boards and probation officers are supposed to be concerned with and dedicated to prisoners' rehabilitation. Pulinario grimaces at this idea. "Bullshit," she says. In prison, women are sexually abused at alarming rates. They face discrimination based on their gender; this year, a young Wyoming woman was sentenced six to ten years in prison on a drug charge while men in her state were sent to boot camp for six months on the same charge.

When they change and grow in prison, women say, it's rarely because of something the prison system did or provided. Their rehabilitation is almost entirely self- and peer-directed. Meanwhile their punishment never ends, even beyond their sentences.
Sociologist Susila Gurusami of the University of California, Riverside, spent 18 months tracking primarily black formerly incarcerated women at a reentry home in south Los Angeles and found that their parole officers had little sympathy for their struggles to find and keep work, even threatening to revoke their newfound freedom.
One woman in Gurusami's study got a job at a warehouse near Skid Row but didn't always feel safe commuting there on public transit, especially after dark. She began carrying pepper spray. Then her parole officer told her having pepper spray was a violation of her parole and that he'd arrest her if he caught her with it, Gurusami said. When another woman couldn't find work and went back to stripping, her parole officer told her that wasn't a "good job" for her, warning that he'd send her to prison if she continued.
"I'd be the first one there and I'd actually see my application go to the bottom of the pile."
"Those kinds of responses by people who directly control whether these women end up back in prison show it's about more than just getting a job. It's not just about economic self-sufficiency," Gurusami said. "It's about a continued system of punishment."
Sharon White-Harrigan, who now runs a New York City homeless shelter, described going to job interviews before "ban the box" took effect, when her application included mention of her felony record. "I'd be the first one there and I'd actually see my application go to the bottom of the pile," she said. Interviewers were more interested in hearing the story of how she ended up in prison than her qualifications.
Perhaps this is why after prison, so many women like Pulinario and White-Harrigan stick together, forming networks for job referrals in response to countless job applications sliding to the bottom of the pile, to interviews with potential employers ending abruptly or never being conducted at all. And this bond is distinctly female, White-Harrigan said, largely because the struggles men and women face after prison are so different.
"A man could come home and he could sit on a park bench and find a roof over his head before nightfall," she said. "A woman would still be there come the morning."
Recently released men, White-Harrigan explained, might be able to immediately depend on the women in their lives: their wives and girlfriends, mothers and sisters — the women who filled up their visitation rooms. (Visitation rooms in men's prisons are notoriously more busy than women's.) Women don't often have the same familial, emotional, or financial safety net, White-Harrigan said. So they've created their own.
"I don't think men bond on the same level," she said. "I think for women when we come out we know we have a network of sisters that are gonna be there to help us out."
Today, when Pulinario needs a extra hands for catering jobs, she hires her sisters. The organizations that hire her regularly for business meetings are groups serving or run by formerly incarcerated women. The 200-guest baby shower she once catered was for a woman she did time with.
"When people come home, we grab them. We find out what they need. You can't help everyone, but we try to do our best."
The homeless shelter that White-Harrigan runs? She used to be a client. She, too, hires as many formerly incarcerated women as she can. "When people come home, we grab them. We find out what they need," she said. "You can't help everyone, but we try to do our best."
After prison, White-Harrigan said, "there's a difference about you. And only people who can really understand that difference, that feeling, are the people who've been there."
In her South LA study, Gurusami saw the power of networks. She saw that for formerly incarcerated women, "solidarity can concretely lead to economic advancement." But she also saw the clouds threatening this bright spot. Through their networking, these women often got jobs at nonprofits sympathetic to their plight. But these kind of activist organizations are frequently dependent on grants to fund jobs; grants can easily go away. And the traditional companies Gurusami saw hiring formerly incarcerated people tended to take them on as charity cases, she said — the first positions to go when budgets get tight.
"A good thing only lasts during fair economic times," she said. These women might have been filling in society's gaps for themselves and one another, but they had the fewest resources of anyone to do so.
In September, President Donald Trump's son-in-law and senior adviser, Jared Kushner, convened a bipartisan "Prisoner Reentry Summit" at the White House to discuss struggles of life after prison. (Kushner's father, who was sentenced two years in federal prison on political corruption charges, served the latter half of his sentence at a halfway house.) According to the Marshall Project, though, the White House emphasized that roundtable participants — activists, religious and business leaders, and politicians — should suggest "opportunities that do not require federal funding."
The next month, Reuters reported the Trump administration had been "quietly cutting support" for more than a dozen federally funded reentry homes. Meanwhile, as Attorney General Jeff Sessions cracks down on criminal prosecutions, the US prison population — and therefore the reentry population — is only expected to grow.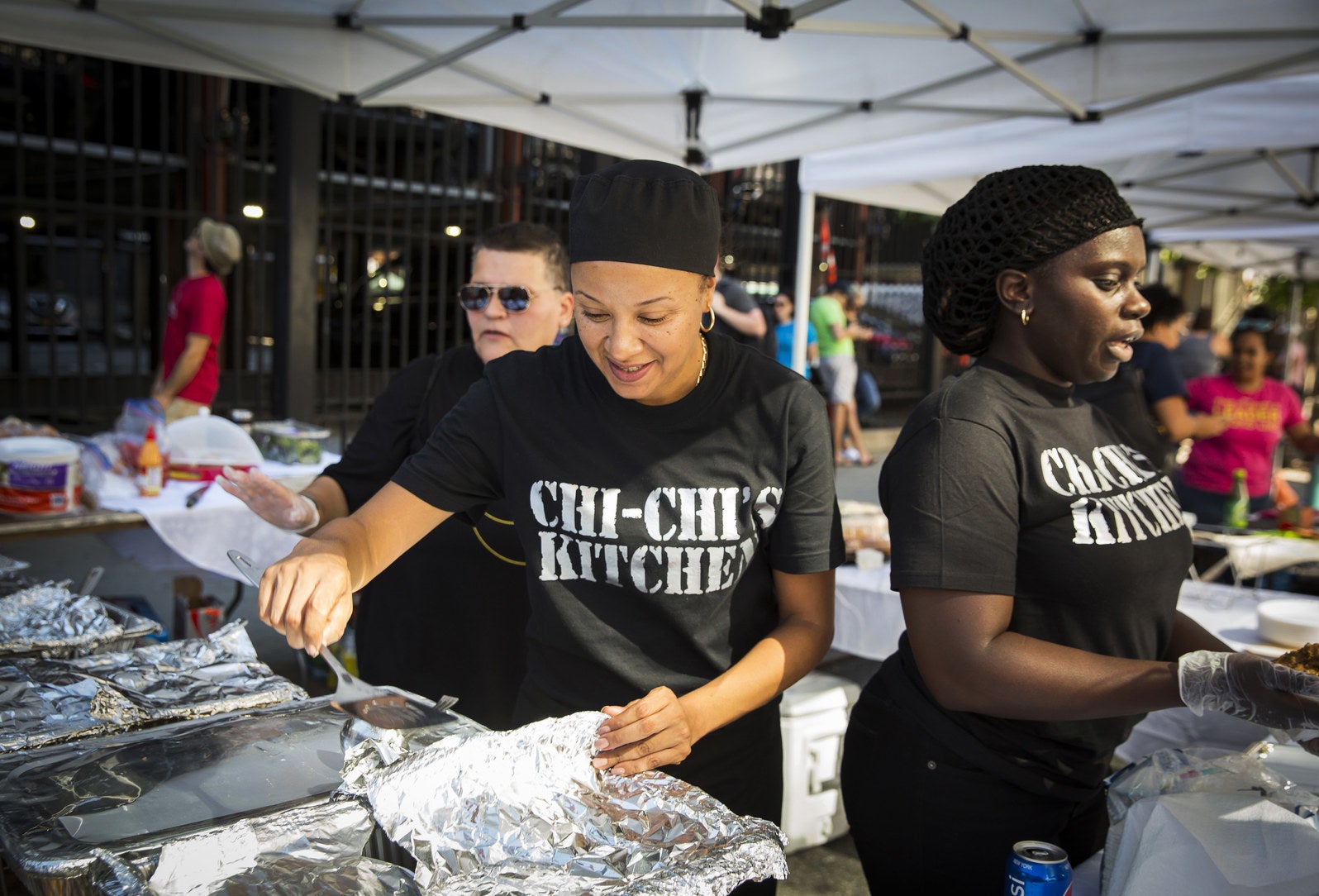 At the block party where we met, Pulinario ran a tented booth where she sold her stewed chicken and rice, salmon sliders, and an addictive cheesecake cut into gelatinous squares, melting slightly in the late-summer heat. Later, she told me the story behind the cheesecake.

When she first started working in the prison kitchen at Bedford Hills, she noticed two unusual things: One, among the kitchen utensils — the pots and pans and such — there were coffee cans that had their tops and bottoms removed so that they were just cylinders. They looked as if they'd been burnt up. She also noticed the "old-timers" were always eating homemade sweets: cakes, cookies, and cheesecake, the latter of which Pulinario had never made. But the prison kitchen didn't have an oven to bake anything, only stovetops.
Eventually the old-timers revealed the secret of their cheesecake to the young Pulinario. With some supplies from the commissary and mess hall, they had all the ingredients — cream cheese, graham crackers, and vanilla extract, mostly — they needed. They cooked the cheesecakes on top of the coffee-can cylinders on top of the stove. The cylinders directed and slowed down the heat the same way an oven would.
"When I came home, of course, I learned how to perfect it," Pulinario said, almost cackling. She had just made an enormous family-size batch of vegetable and chicken stir-fry in her kitchen, and she told the cheesecake story with a glee I hadn't seen until I saw her cooking. "I'm in my element when I'm in the kitchen. I'm happy. It's like therapy."
Pulinario may have figured out the employment side of reentry — mastered it, in fact, as the founder of her own nascent business — but housing has continued to be a struggle. The kitchen where she cooks her weekly catering gigs isn't really her own. She's had one relationship since she left prison, but when it ended after three years, she was left with nowhere to live. Once again her sisters came through; she moved into a friend's apartment in an Hour Children building in Queens. But the situation isn't permanent, and she doesn't know what comes next. She's trying to take it one step at a time.
At the block party, that simply meant selling salmon slider after salmon slider. She loves watching people eat her food. Her hair was covered by a black cook's flat cap, matching her black Chi Chi's Kitchen shirt. The bold, blocky font spelling out her company's name resembled a stereotypical prison font, which seemed like an inside joke. She explained that Chi Chi was her grandmother's nickname that Pulinario passed on to her little niece, whom she loves like her own daughter. She felt like her lengthy sentence robbed her of having kids of her own.
The story may have been grim, but Pulinario smiled a lot that afternoon. Every time she did, the freckles high up on her cheeks danced. Sometimes, in the moments between customers, she seemed guarded and nervous. But then her sisters would walk by. They'd greet one another with "sis" and a vibrancy within Pulinario would emerge. The women around her gave her life. ●
UPDATE
This story has been updated to reflect which members of the Buffett family fund the NoVo Foundation.