Florida Lieutenant Governor Resigns Over Ties To Internet Gambling
Jennifer Carroll once represented a veterans group now suspected of selling illegal gambling software.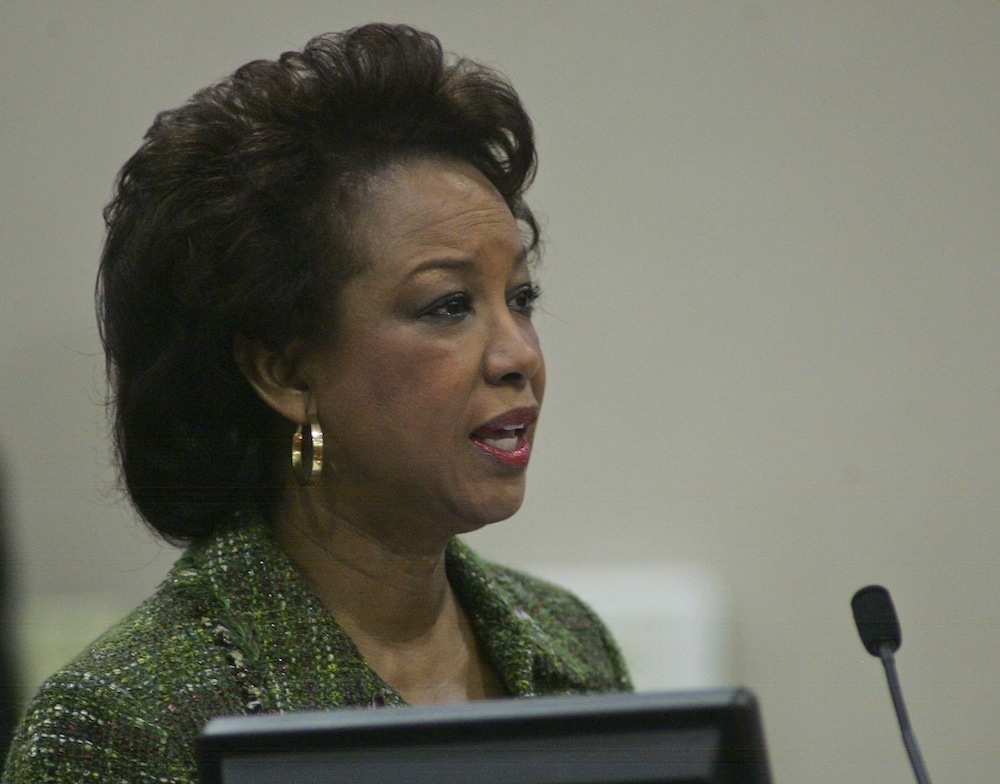 Carroll gave her resignation letter to Florida Gov. Rick Scott on Tuesday.
From the Associated Press:
[Gov. Scott's] chief of staff, Adam Hollingsworth, says her resignation was spurred by an investigation into the Allied Veterans of the World, which was once represented by Carroll.

Officials from that nonprofit Internet cafe company were recently arrested on racketeering charges. The owner was arrested Tuesday in connection to allegations that he made $290 million after supplying illegal gambling software in Florida and claiming the games' proceeds would benefit a veterans group.
After Tuesday's arrest of Allied Veterans of the World leader Jerry Bass, anti-gambling expansion group No Casinos issued a statement urging the state to ban similar operations:
"The arrest of Internet café operators who masquerade as charitable veterans groups provides a loud and clear statement of the obvious — these are gambling operations that skirt the law just to open their doors. They should be shut down by law enforcement. To end any ambiguity that may remain, they should be banned by the Florida Legislature once and for all."
As the AP points out, Carroll, as a state legislator, once proposed a bill that would help internet cafes.
Carroll was the first woman to be elected as Florida's Lieutenant Governor.