Dzhokhar Tsarnaev Covers New Issue Of Rolling Stone
And a lot of people aren't happy about it. "Boston bomber as rock star."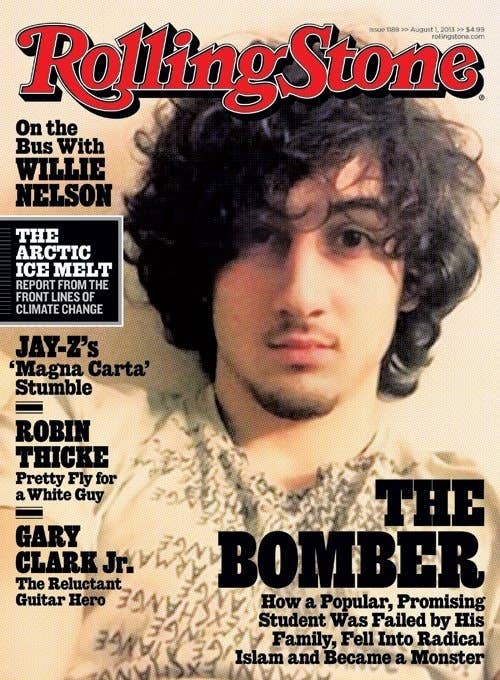 The magazine's latest cover story details the "life and times of Boston bomber Jahar Tsarnaev," Rolling Stone said Tuesday:
[Contributing Editor Janet Reitman] spent the last two months interviewing dozens of sources – childhood and high school friends, teachers, neighbors and law enforcement agents, many of whom spoke for the first time about the case – to deliver a riveting and heartbreaking account of how a charming kid with a bright future became a monster.
The story hasn't been posted online yet, but reaction to the cover image on social media has been swift and critical — from the #tcots and #freejahar crowd alike.
A sample: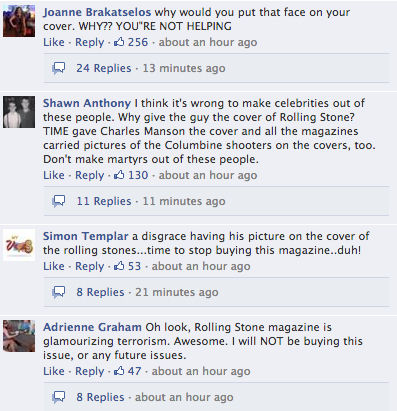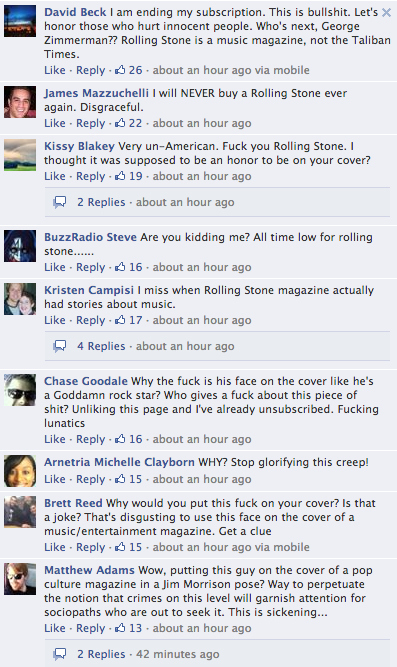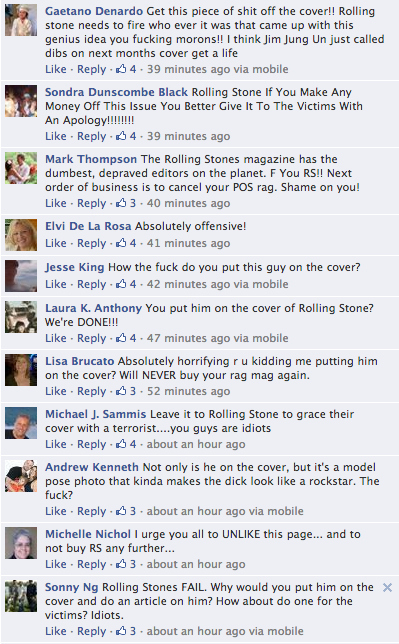 As of 8 p.m. Eastern on Tuesday, there were roughly 1,200 more similar comments.