Disgraced San Diego Mayor Pleads Guilty To False Imprisonment, Battery
Bob Filner has struck a deal to serve three years of probation and three months of home confinement.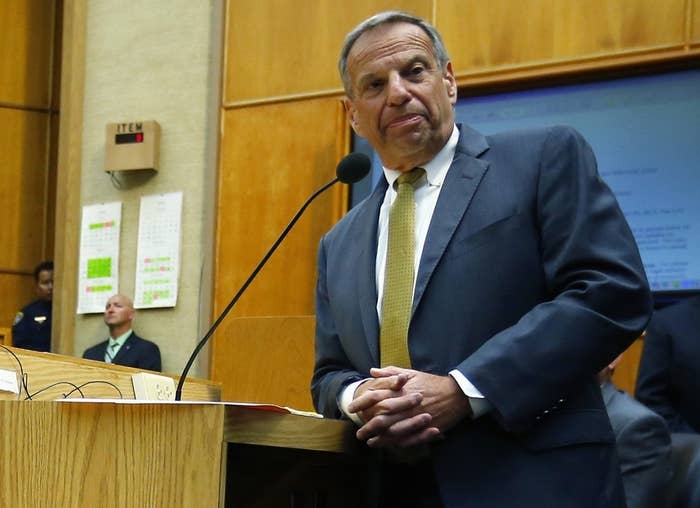 Bob Filner, who resigned as San Diego mayor in August, pled guilty Tuesday to felony false imprisonment "by violence, fraud, menace and deceit" and two misdemeanor counts of battery.
Filner entered his guilty plea after striking a deal with California's Office of the Attorney General:
Under the terms of the plea agreement, Filner must surrender his Mayoral pension from the date the felony was committed (March 6, 2013) until the date he resigned office (August 23, 2013). He will serve probation for three years and home confinement for three months. The agreement also prohibits Filner from ever seeking or holding public office again. As a consequence of the felony plea, Filner may not vote, serve on a jury or own a firearm while he is on probation.

Filner is required to undergo treatment as directed by a mental health professional throughout his probation. If he violates the terms of his probation, he may face up to 6 months in jail.
The circumstances of Filner's new charges were not disclosed. According to the Associated Press, the criminal case brought forward by California's attorney general names three Jane Does as Filner's victims.
Filner, 71, resigned as mayor after facing weeks of allegations of sexual harassment from more than a dozen women. Calls for his resignation continued even after Filner admitted to poor behavior and attended an intensive therapy program.