"Diana The Hunter Of Bus Drivers" Claims Responsibility For Vigilante Killings In Mexico
Two bus drivers were murdered by a woman in Ciudad Juárez last week. She might be acting as an "instrument of vengeance" for women sexually assaulted by drivers.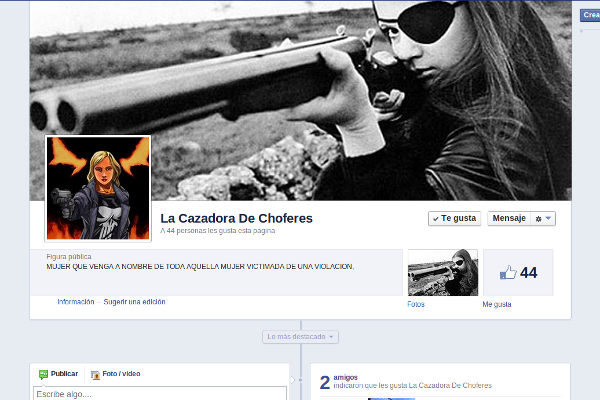 Mexican officials are investigating an email allegedly sent to several media outlets by a revenge-seeking woman who killed two bus drivers in Ciudad Juárez, according to a Monday Associated Press report.
On both Wednesday and Thursday, a blonde woman reportedly boarded buses in Ciudad Juárez and shot the drivers. One witness said she asked the driver "You guys think you're real bad, don't you?" before pulling the trigger, according to the AP.
Over the weekend, local media outlets received an email from someone claiming to be "Diana the Hunter of Bus Drivers." Here's a version of that unverified email, translated by BuzzFeed:
"They think that because we're women, we're weak, and it can be true to a point because we don't have someone to defend us and we have to work late hours of the night to provide for our families ... These women and I suffered in silence, but we can't stay quiet any longer. We were victims of sexual violence by bus drivers that covered the night shift here in Juarez, and even though many people know about our suffering, no one defends us or does anything to protect us. For that reason I am the instrument of vengeance for women who appear weak to society but aren't in reality. We're brave, and if we're not respected, we will demand respect by our own hands. The women of Juarez are strong."
A Facebook page, pictured above, was also circulated before being pulled offline.
Authorities said they have a police sketch of the suspect and are taking measures to catch the killer — including putting undercover police on buses.
Ciudad Juárez has a long, gruesome history of sexual violence, particularly within its bus system, the AP notes:
Many of the women murdered during a string of more than 100 eerily similar women's killings in Ciudad Juárez in the 1990s and early 2000s disappeared after boarding buses ... Several bus drivers were arrested in connection with those killings, but the cases against them always appeared weak, or their confessions coerced.
It was unclear Tuesday whether the murdered bus drivers were targeted randomly or for specific assault incidents.