Defense Lawyers Ask Judge For More Access To Boston Bombing Suspect
At Tuesday's hearing, Dzhokhar Tsarnaev's legal team also accused the government of withholding information about a 2011 murder case involving Tsarnaev's dead brother.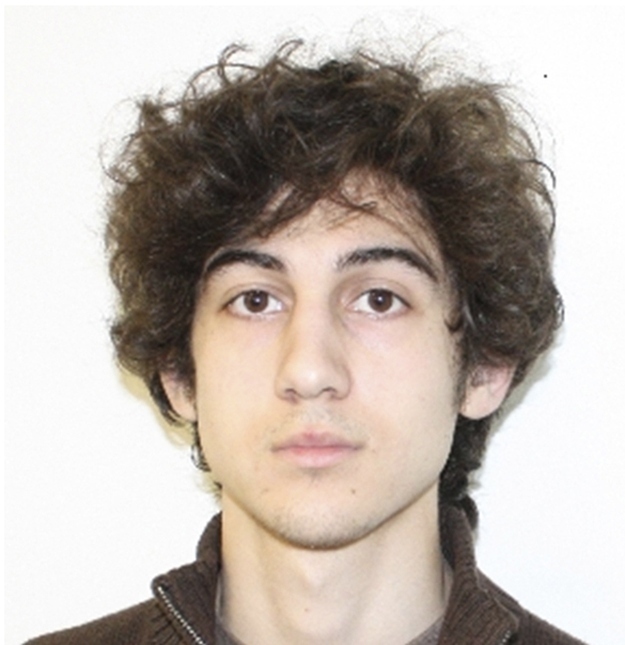 Four lawyers for Dzhokhar Tsarnaev argued before a federal judge Tuesday morning that "special administrative measures" (SAMs) placed on the Boston bombing suspect in prison have restricted their ability to defend him.
SAMs are imposed on high-profile prisoners who "pose a substantial risk of death or serious bodily injury to persons," according to the government:
These special administrative measures ordinarily may be imposed "may include housing the inmate in administrative detention and/or limiting certain privileges, including, but not limited to, correspondence, visiting, interviews with representatives of the news media, and use of the telephone, as is reasonably necessary to protect persons against the risk of acts of violence or terrorism."
Previously, Tsarnaev's lawyers argued that these SAMs violate Tsarnaev's right to a fair trial. On Tuesday, they further argued that the measures are interfering with their representation of Tsarnaev, notably by preventing their key investigator from visiting him at Fort Devens.
Prosecutors responded that they want to keep the measures in place, but were "open to negotiation" and will work with the Federal Bureau of Prisons to consider a "viable alternative."
The defense also argued that the government is withholding information, including the Tsarnaev family's immigration files and details of its investigation into the 2011 Waltham murders. Tsarnaev's deceased brother and alleged co-bomber Tamerlan is a suspect in that investigation.
Prosecutors said they denied the defense's requests for Waltham case records because the investigation is ongoing. "The government has nothing to hide," one lawyer said. "We have complied with our obligations."
They also requested a Fall 2014 trial, which is expected to last 90 days, followed by a 60-day sentencing phase. Miriam Conrad, one of Tsarnaev's attorneys, called the government's suggestion for Fall 2014 "completely unworkable." Earlier, the defense said they had 100,000 pages of discovery to still go through.
Judge George O'Toole, Jr., gave Tsarnaev's team until Feb. 28 to request a change of venue, and the government until Jan. 31 to make a decision on whether it will pursue the death penalty. The next hearing is scheduled for Feb. 12.