David Petraeus Speaks Publicly For First Time Since Resignation
He apologizes, again, for the Paula Broadwell affair. "This has obviously been a very difficult episode for us ... [to] fall as far as I did."
Former Army Gen. David Petraeus spoke at an annual dinner for veterans and ROTC students at USC on Tuesday — his first speech since resigning as CIA director in November over an extramarital affair with his biographer.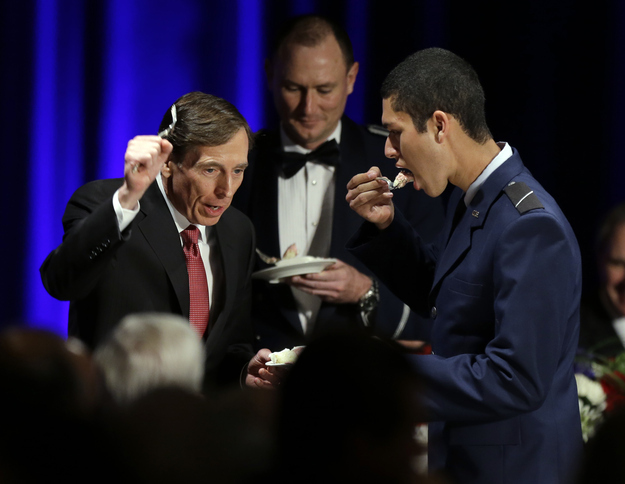 At the beginning and end of his remarks, Petraeus expressed remorse for the scandal. His wife, Holly, was not in attendance.