"Date Grape Koolaid" Sparks Protests In Spokane
A daiquiri bar claims to have sold more than 10 gallons of "Date Grape Koolaid" after drawing protesters throughout its opening weekend. Kool-Aid's parent company is "appalled."
Daiquiri Factory, a new bar in Spokane, Wash., opened Saturday night after a day of protests over "Date Grape Koolaid," one of 15 special drinks listed on a menu posted to the bar's Facebook on Friday.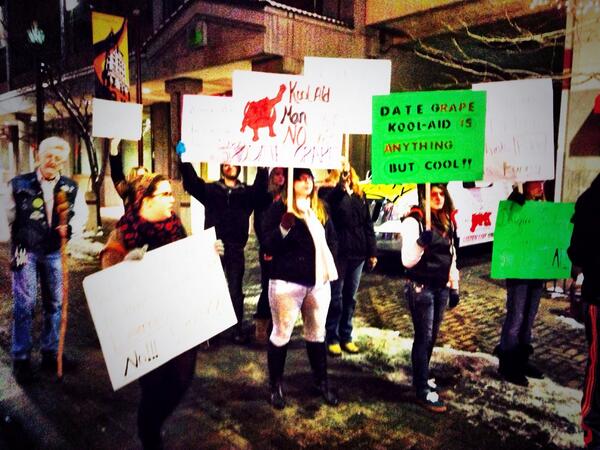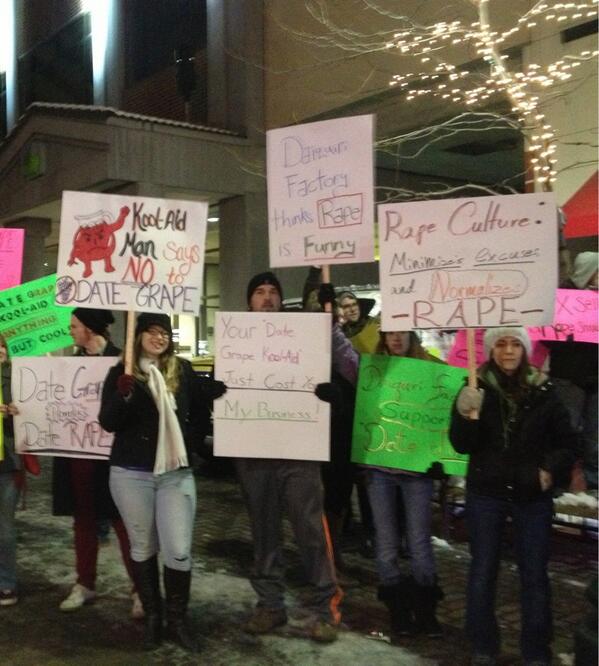 Throughout the weekend, the bar appeared to be enjoying the attention from news crews, while dozens of Facebook commenters joined the protesters online, arguing that the drink's name contributes to rape culture.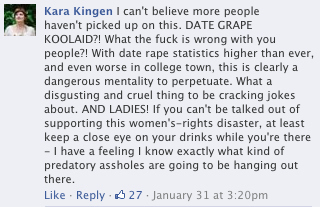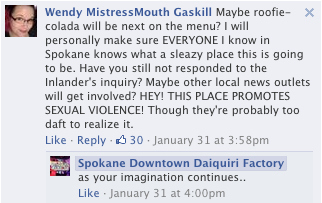 But as news of the protests spread, commenters seemed to be pretty evenly split between anger and support:


The bar's management staff, which told The Spokesman-Review it was "catering to women," didn't responded to a request for comment, but they did explain their position on Facebook — linking to a MADtv sketch about a "date grape" drink — and telling the protesters to "get over it."
It's The Name Of A Drink.. Not meant to offend.. for you to overuse your imagination! Just like everything in life.. your either going to like it or don't.. We all can look for something to make a big deal about.. There is a thing called fun.. and a thing called.. reading way off and beyond the lines.. That's where your imagination took you.. We didn't! Failure is not a option.. but easily achieved from people that Think negative.. and are smart enough to show it!
On Saturday night, the bar wrote that it was selling out of the drink — "We are having a Grape Time!!" By Sunday morning, it claimed to have sold "over 10 gallons."
UPDATE: 7:15 p.m. ET
In a statement, Kraft Foods Group, which owns Kool-Aid, said its working to "address the situation ASAP." A spokeswoman did not elaborate further.
The statement:
"We at Kraft are appalled. Kool-Aid does not support or condone this drink, and finds its name to be highly insensitive to a serious issue. This blatant misuse of the Kool-Aid trademark is offensive to so many, including us, and we are making it our top priority to address the situation ASAP."
Kool-Aid has also been fielding angry comments about the Spokane bar since Saturday, with Facebook users asking the brand to "make it clear that you acknowledge that sexual assault is a serious problem."