Critical Injuries Reported After Enormous Restaurant Fire In Kansas City
Firefighters are trying to contain the blaze, which was apparently caused by vehicle crashing into a gas main.
The massive fire broke out around 6 p.m. Tuesday at Kansas City's JJ's Restaurant, according to reports. Neighbors said they smelled gas before hearing the explosion, which reportedly sent debris flying 100 feet into the air.
According to CNN, 19 people were hospitalized with injuries — seven are in critical condition and two are in serious condition. Witnesses told KCTV they saw people run from JJ's covered in blood.
UPDATE - Feb. 19, 11:34 p.m.: Contractor struck an underground gas line triggering the fire.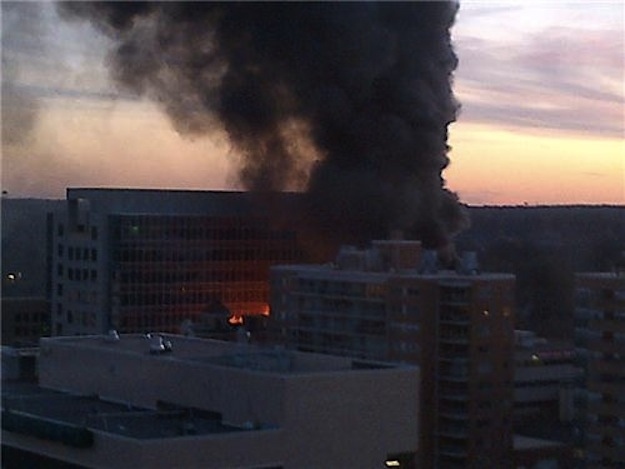 The Mayor has also provided updates about the explosion:
JJ's Restaurant issued the following statement: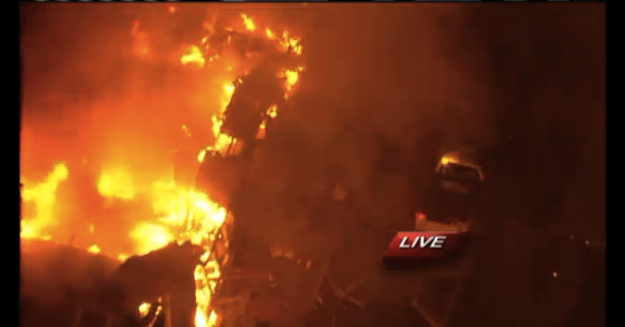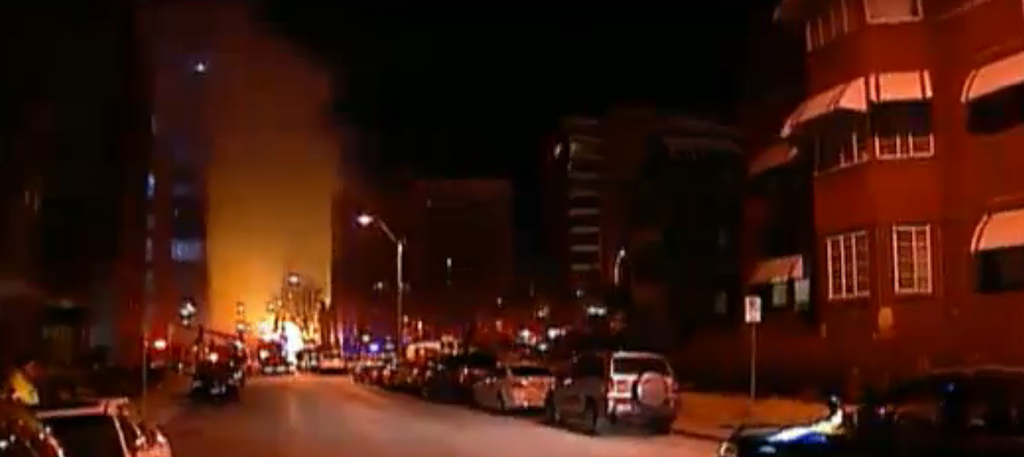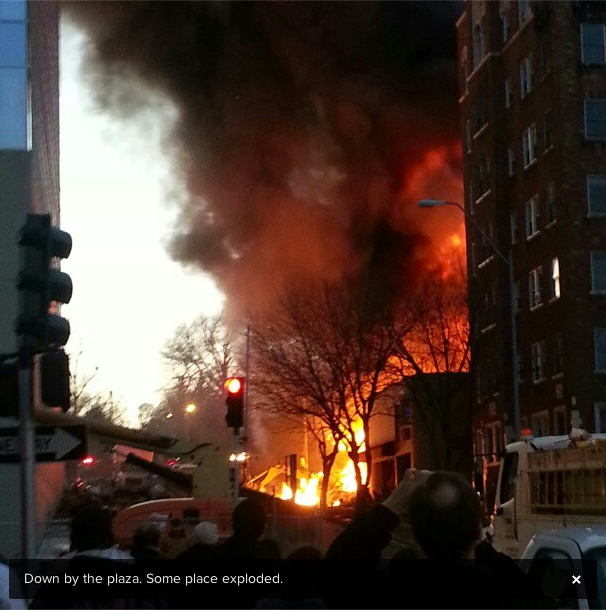 Here's what JJ's looked like this morning: