California Just Became The First State To Recognize A Third Gender
Gov. Jerry Brown signed into law a bill making California the first to widely recognize being nonbinary — neither male nor female — as a third legal gender option.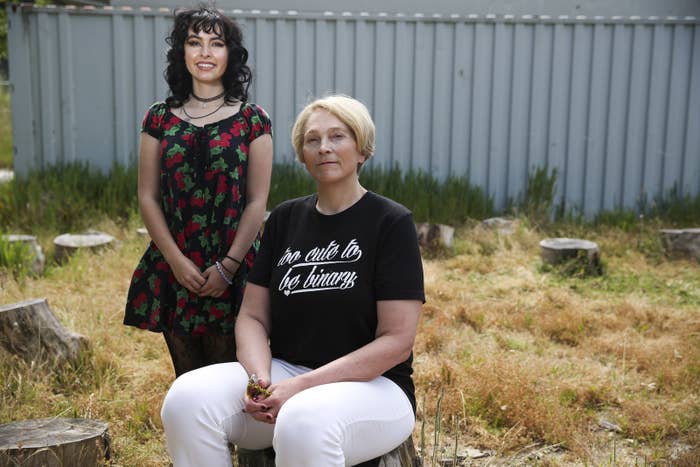 California Gov. Jerry Brown signed a bill Sunday making his state the first in the nation to officially recognize a third gender.

Californians will soon be able to identify as nonbinary, in addition to male or female, on state-issued identity documents, including driver's licenses and birth certificates. The bill also eases the process of legal gender changes of any kind — male to female, female to male, and either male or female to nonbinary — by removing requirements to obtain a doctor's statement or appear in person in court.
"I want to thank Gov. Brown for recognizing how difficult it can be for our transgender, nonbinary, and intersex family members, friends, and neighbors when they don't have an ID that matches their gender presentation," the bill's co-author Sen. Toni Atkins, a Democrat from San Diego, said in a statement. "The Gender Recognition Act will eliminate unnecessary stress and anxiety for many Californians, and it exemplifies the leadership role that our state continues to take in LGBTQ civil rights."
This summer, Oregon's Department of Motor Vehicles became the first in the nation to offer a nonbinary option, "X," on IDs and licenses. But California is the first to offer statewide legal recognition of nonbinary citizens — as supporters called it, "gender freedom."