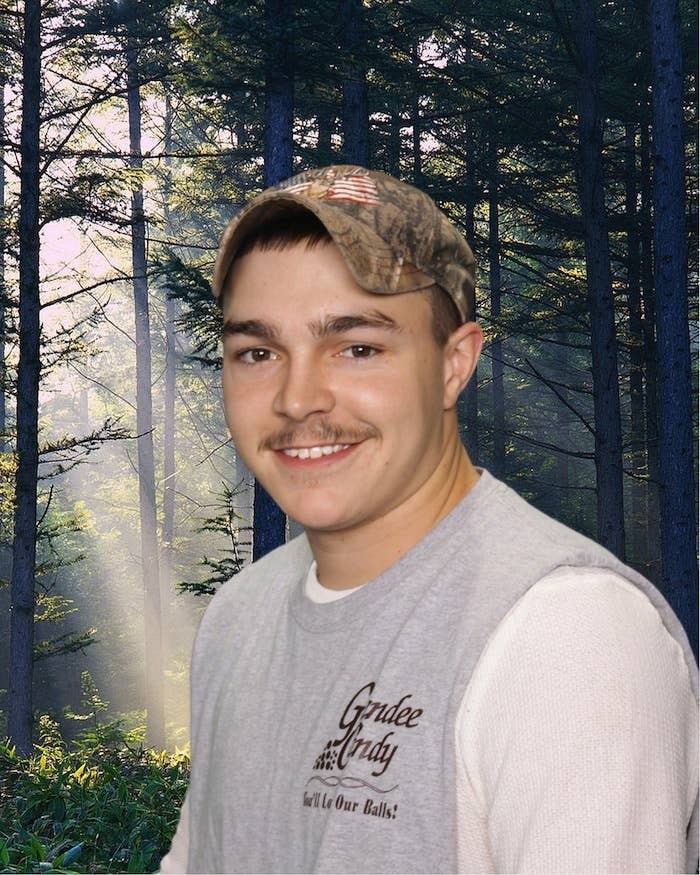 Shain Gandee and his uncle were among three found dead Monday in the Sissonville, West Virginia, area. A person on a four-wheeler discovered the bodies inside a vehicle, Kanawha County Commissioner Kent Carper told WCHS 8.
MTV has issued a statement:
We are shocked and saddened by the terrible news about Shain Gandee, and those involved in this tragic incident. We are waiting for more information but at this time, our main concern is for the Gandee family and their friends. Our thoughts and prayers are with them. Shain had a magnetic personality, with a passion for life that touched everyone he met and we will miss him dearly.
Earlier today, the sheriff's office issued a statement seeking information about the two missing men:
David Gandee and Shain Gandee were reported missing overnight. They were last seen at Larry's Bar in Sissonville, WV, around 3:00 a.m. Sunday, March 31, 2013. The two said they were going four-wheeling in Shain's Ford Bronco. No one knows where they planned to ride, or the direction in which they left.
The third deceased person has not been identified.
Buckwild premiered in January. A month later, it was picked up for a second season. Here, Gandee and co-star Shae Bradley talk to the Associated Press about the show's critics.
CORRECTION: Shain Gandee is the name of the reality-show cast member found dead. An earlier version misspelled his name as Shane Gandee. (4/1/13)