Bolivian President's Plane Rerouted Under Suspicion That Edward Snowden Was Aboard
President Evo Morales flew out of Russia Tuesday after a trip in which he expressed sympathy for the former National Security Agency contractor. Bolivia denies that Snowden got on the plane with him.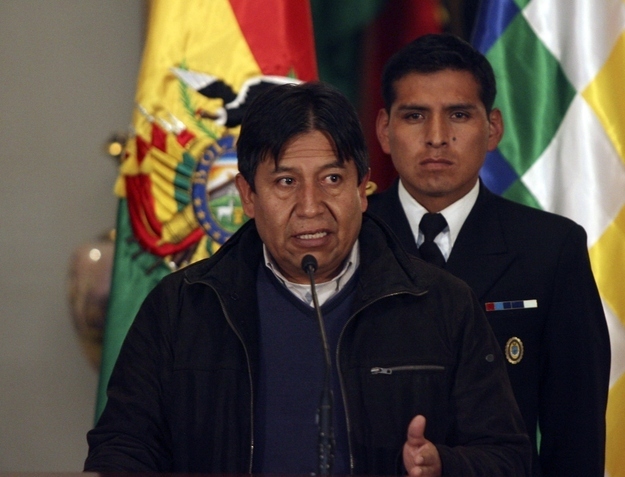 Bolivian President Evo Morales' plane was rerouted Tuesday under suspicion that it was carrying U.S. fugitive and former government contractor Edward Snowden.
During his trip to Russia this week, Morales expressed sympathy for the source of the NSA leaks. Snowden has been living in the transit zone of Moscow's Sheremetyevo airport since June 23, filing and waiting for responses on more than 20 asylum applications.
"He did not kill anyone and did not plant a bomb," Morales said in an interview with Russia's Interfax. "What he did was tell a great truth in an effort to prevent wars. He deserves protection under international and humanitarian law." In a separate interview, Morales confirmed that "if there were a request (for asylum), of course we would be willing to debate and consider the idea."
On Tuesday, the plane carrying Morales back to Bolivia from Russia was rerouted to Austria after France and Portugal apparently banned it from their airspace, suspecting Snowden had snuck on board.
In a press conference, Bolivia's foreign minister David Choquehuanca firmly denied the rumor, saying "we don't know who invented this lie, but we want to denounce to the international community this injustice with the plane of President Evo Morales."
After the plane landed in Vienna, Austrian officials confirmed that Snowden was not on board. The plane wasn't able to leave Vienna until about 11:30 a.m. local time on Wednesday — 13 hours after it was diverted.
It's worth noting that Austria, like many other European countries, received a political asylum request from Snowden and reportedly rejected it.
"An application for asylum must be made in Austria. We state under the rule of law and must follow the same procedure in all cases," Austrian Chancellor Werner Faymann said. However, Interior Minister Johanna Mikl-Leitner said Snowden wouldn't be deported if he came to Austria as "there is no international arrest warrant" for him. This may indicate why Austria didn't ban the plane from its airspace like other nearby countries.
Meanwhile, a tweet from WikiLeaks condemning the countries that forced the plane to land only increased speculation that Snowden was on board.
UPDATE: Bolivia's allies are reportedly outraged over the incident.
"We have been told that an emergency meeting of Unasur (Union of South American Nations) is going to be held today," Bolivian ambassador to the United Nations Sacha Llorenti Soliz said. "What's at stake here is ... the dignity of Bolivia and the dignity of Latin America."